Today on Disney+ Day, Marvel Studios revealed the new title for the WandaVision spin-off, Agatha: House of Harkness.
Marvel Studios has taken a major step forward with regards to its storytelling, particularly with the addition of Disney+ alongside its usual run of blockbuster movies. This has been seen all throughout 2021 with four exciting new entires to the MCU's canon story, and fans still have Hawkeye to look forward to in the immediate future as well.
Then, the team behind the MCU took the opportunity at Disney+ Day to simply blow the doors off what's coming in the near and distant future with announcements on more than a dozen new entries adding to everything already confirmed within the franchise. Safe to say, even for an event that felt somewhat lackluster with it's presentation, which was completely done through Twitter threads, Marvel stole the show with a solid amount of material to keep excitement going for the time being.
Of course, the most new information came from series that were announced at Disney's Investor Day event nearly a year ago, with fans getting the very first footage from Oscar Isaac's Moon Knight and Tatiana Maslany's She-Hulk. While no release dates were confirmed for these or other shows like Secret Invasion, it's only a matter of time before Marvel Studios dives fully into promotion for those new stories.
Additionally, Marvel announced an entire round of new animated shows that will tie into the MCU story such as Spider-Man: Freshman Year and Marvel Zombies. It's clear that What If…? was only the start of the MCU's experience in the realm of animated storytelling, and series such as these will play a key role in helping expand the narrative to new levels.
Agatha: House of Harkness Is Coming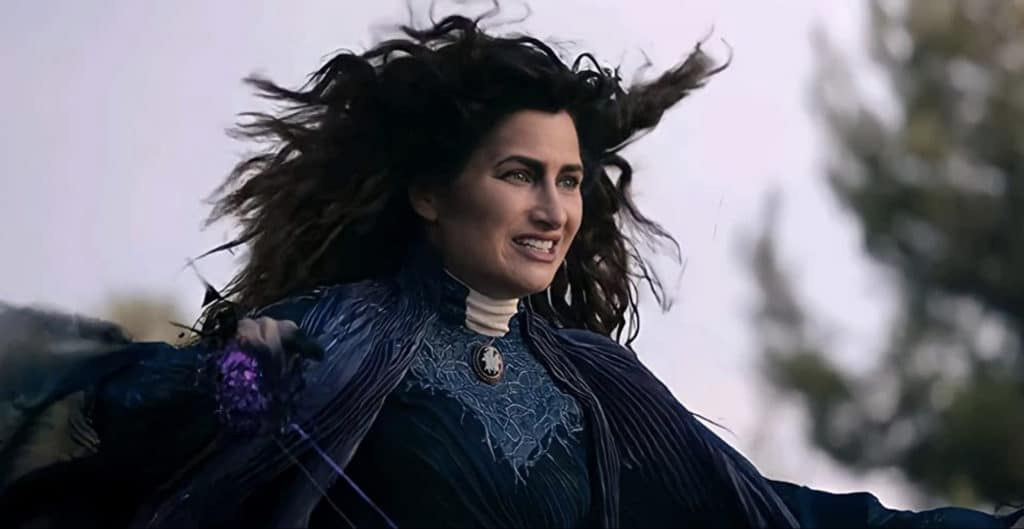 RELATED: WHO COULD BRUCE CAMPBELL BE PLAYING IN DOCTOR STRANGE IN THE MULTIVERSE OF MADNESS?
Even with these exciting new additions to the animated sphere, the live-action storytelling for which Marvel Studios has become so well-known is obviously remaining at the forefront in terms of excitement. That being the case, Marvel dug deep into its bag of tricks and pulled out a series that fans have known a bit about for sometime, but with a bit of a new twist.
Agatha: House of Harkness Announcement Breakdown
During its Disney+ Day presentation, Marvel Studios confirmed a new live-action series in development entitled Agatha: House of Harkness. This comes as confirmation to the reports from Deadline in October that Marvel was developing a spin-off show for Kathryn Hahn's lead villain from WandaVision.
Kathryn Hahn made an impact on the MCU almost immediately as her Nosy Neighbor Agnes stole the show in WandaVision. Her performance in the ridiculously catchy song "Agatha All Along" even helped win Marvel one of its first Emmy Awards, and with Agatha remaining alive at the end of Episode 9, it was abundantly clear that fans wanted to see her back in any capacity.
RELATED: UNDER THE HELMET: THE LEGACY OF BOBA FETT: DISNEY+ UNVEILS 1ST VIDEO OF NEW DOCUMENTARY SPECIAL
In exciting fashion, reports revealed that this series would be a prequel to the events of WandaVision, which will hopefully show how Agatha became the immensely powerful witch she proved herself to be in her MCU debut. While no other plot details are known yet, Hahn's return alone is cause for excitement amongst the MCU fan base, and the wait now begins for more news on when production will start and when she will return to Disney+.
Agatha: House of Harkness is currently in development for a Disney+ release at Marvel Studios. What do you think of the new House of Harkness title? What do you think it will be about? Let us know in the comment section below or over on our social media!
KEEP READING: OBI-WAN KENOBI: DISNEY PLUS UNVEILS BTS FIRST LOOK AT NEW SERIES
Source: Marvel Studios