Welcome back to the MCU, Corey Stoll.
While Marvel Studios still has plenty of work left in 2021 with Hawkeye and Spider-Man: No Way Home, followed closely by a dozen projects coming to theaters and Disney+ in 2022, 2023 is looking to be a major year for the ever-expanding franchise. That year starts off with Nia DaCosta's The Marvels and James Gunn's Guardians of the Galaxy Vol. 3, and it currently ends with a bang thanks to Peyton Reed's Ant-Man and the Wasp: Quantumania.
RELATED: J.K. SIMMONS WAS HEARTBROKEN WHEN SAM RAIMI'S SPIDER-MAN 4 WAS CANCELED
Paul Rudd will be back for what should be his fifth MCU movie and the first since his Scott Lang formulated the plan to save half of all life in the universe alongside Earth's Mightiest Heroes in Avengers: Endgame. Now, Lang and his team are set to take on arguably their biggest adventure to date, even after having to defeat Josh Brolin's Thanos alongside the Avengers at the decimated compound in New York.
Corey Stoll, The Big Bad… Again
As expected, Rudd will have plenty of support returning from his past movies in the form of Evangeline Lilly's Hope Van Dyne, Michael Douglas' Hank Pym, and Michelle Pfieffer's Janet Van Dyne. Alongside that group will be Kathryn Newton in her MCU debut as she takes on the role of Cassie Lang, who will even have the opportunity to become the superhero Stature and take after her father in the Avenger department.
Along with this movie's impressive team of heroes, Ant-Man 3 will also deliver something truly terrifying on the villain front, more so than any other Ant-Man movie from Phases 2 and 3. While this comes first and foremost with Jonathan Majors' first full run as the supervillain Kang the Conqueror, he will have some impressive backup thanks to a report from The Direct revealing that MODOK will play a key role in the film as well.
A few weeks ago, rumors had pointed to comedy legend Jim Carrey potentially taking on this villainous role, although nothing has been said on the matter since. Now, another rumor may have revealed who will actually be bringing this villain to life, and it's someone even more unexpected than Carrey: Corey Stoll.
Geeks Worldwide revealed that Marvel Studios is looking to MCU veteran Corey Stoll to play the role of MODOK in 2023's Ant-Man and the Wasp: Quantumania. This will be the second role he's played in the franchise after embodying Darren Cross, aka the Yellowjacket, in 2015's Ant-Man.
Of course, this would be far from the first time someone in the MCU has played two different roles, even two roles as important as the ones Stoll is taking on. Benedict Cumberbatch played both the Sorcerer Supreme and Dormammu in 2016's Doctor Strange, Martin Starr had two different parts in 2008's The Incredible Hulk and the all three Spider-Man movies, and most recently, Gemma Chan played Sersi in Eternals after first playing Minn-Erva in 2019's Captain Marvel.
It's still a mystery if Darren Cross and MODOK will be connected in any way in-universe, but this should be a chance for Corey Stoll to have an extended future as one of Marvel's biggest future villains. It seems clear that MODOK will be more than just a one-time bad guy, which should mean something special for Corey Stoll in his MCU return.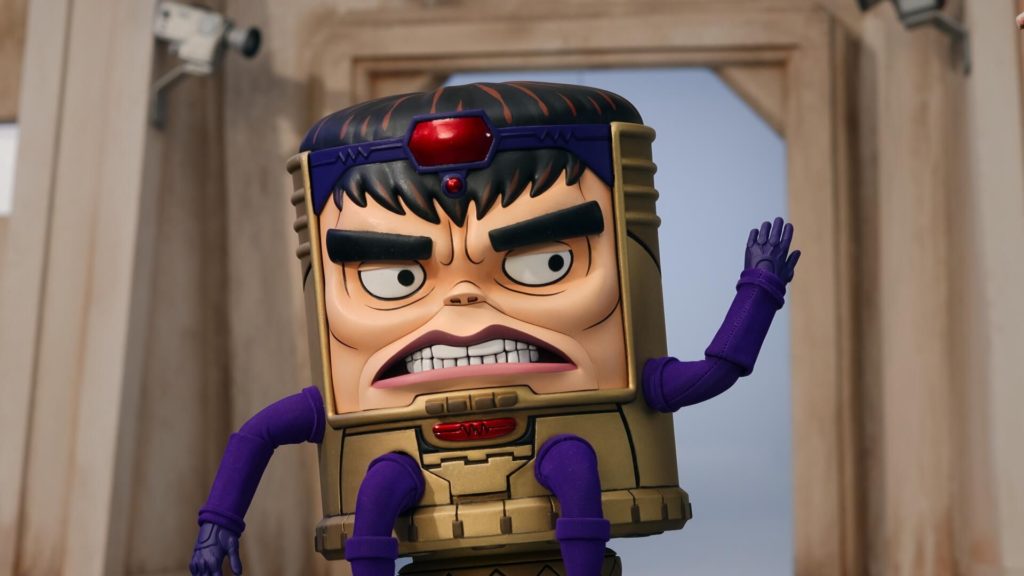 Ant-Man and the Wasp: Quantumania will debut in theaters on July 28,, 2023. Are you excited to see Corey Stoll back in the family, or does it feel weird? Let us know in the comments below.
KEEP READING: CHRIS HEMSWORTH REACTS TO FANS THAT AREN'T EXCITED FOR THOR'S FUTURE IN THE MCU
Source: The GWW