Are you looking forward to Gotham Knights? No, I'm not talking about the upcoming videogame with Nightwing, Red Hood, Batgirl, and Robin. I am talking about the upcoming CW series with Batman's adopted son and his not so merry band of misfits.
Well, for those of who haven't heard about it yet, you're hearing about it now.
RELATED: SPIDER-MAN: NO WAY HOME REVIEW: A TRULY AMAZING SPIDER-MAN FILM
According to Variety, a Gotham Knights TV series is in the development stages at The CW. Natalie Abrams, James Stoteraux, and Chad Fiveash – known for their work on Batwoman – will weave the script for Gotham Knights. Stoteraux and Fiveash will also serve as executive producers on the show, with Abrams co-executive producing. Greg Berlanti, Sarah Schechter, and David Madden of Berlanti Productions will also executive produce. Warner Bros. Television of course would be the studio behind Gotham Knights.
What's The CW's Gotham Knights About?
Gotham Knights is based on the characters created for DC by Bob Kane and Bill Finger. Fortunately, it won't be a spinoff of Batwoman. Unfortunately, however, it won't be connected to the upcoming Gotham Knights videogame.
The CW's Gotham Knights would focus on Batman's adopted son joining forces with the spawn, sorry, children of Batman's Rogues Gallery. Here's the official synopsis:
"In the show, in the wake of Bruce Wayne's murder, his rebellious adopted son forges an unlikely alliance with the children of Batman's enemies when they are all framed for killing the Caped Crusader. And as the city's most wanted criminals, this renegade band of misfits must fight to clear their names. But in a Gotham with no Dark Knight to protect it, the city descends into the most dangerous it's ever been. However, hope comes from the most unexpected of places as this team of mismatched fugitives will become its next generation of saviors known as the Gotham Knights."
Which Son Are They Talking About?
We don't who any of CW's Gotham Knights are, but I am curious to know who exactly is Bruce Wayne's aforementioned adopted son. It's most likely a Robin, but which one? It's probably not Dick Grayson, Jason Todd, or Tim Drake considering their involvement in Titans on HBO Max. Then again DC is a bit more flexible than they were before with a character being portrayed by different actors in various iterations at the same time through the establishment of the multiverse.
The description of the adopted son being rebellious has me wondering whether or not it's Damian Wayne – but if it is, then there's a notable error there. Damian is Bruce Wayne's biological son, not adopted.
Final Thoughts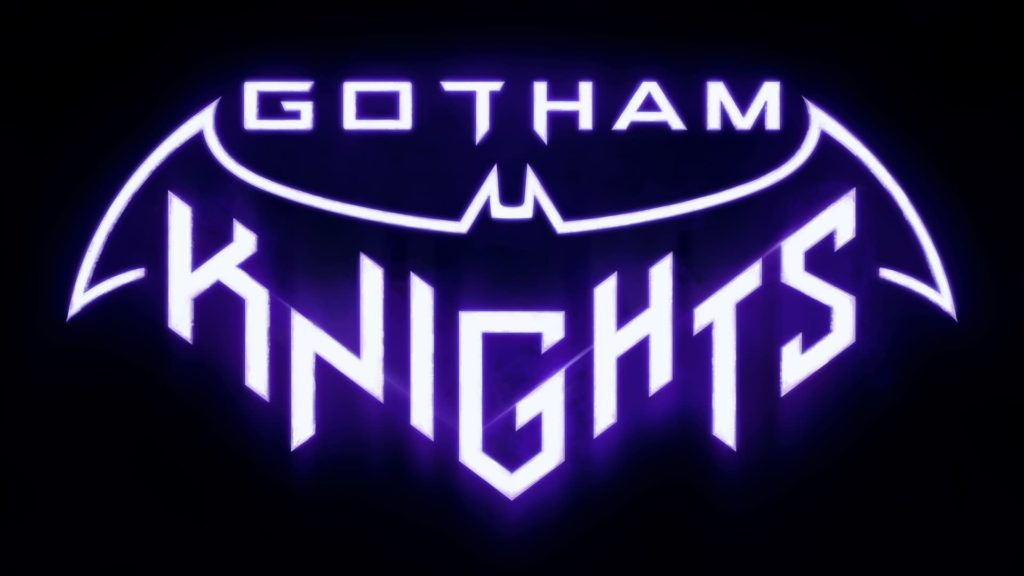 Batman reigns supreme over the DC universe, and he is considered by many to be the greatest superhero. He has had many sidekicks who grew to be full-fledged superheroes, and it's natural for Warner Bros to capitalize on Batman's lore, shining the "batlight" not only on the caped crusader but on the supporting characters as well. Whether or not there's a proper execution is another story.
While the premise of CW's Gotham Knights may differ from the videogame, I do find it to be intriguing enough. The knowledge of this being a CW series with the same people behind Batwoman attached does not instill any confidence in me at all, but miracles can happen. Just look at Superman & Lois, for instance. I have seen all of the Arrowverse shows on The CW, and I have seen the quality of those shows – with the exception of Superman & Lois – descend into an almost abysmal state. I hope CW's Gotham Knights does not suffer the same fate.
What do you think? Will you be watching Gotham Knights on The CW? Let us know in the comments down below. if you like what you read, be sure to follow us on Twitter or Facebook so you don't miss more DC content like this in the future!
KEEP READING: FANTASTIC BEASTS: THE SECRETS OF DUMBLEDORE'S NEW TRAILER IS OUT
Source: Variety