The Ice Age Adventures of Buck Wild is the sixth and latest installment in the Ice Age franchise. It is also the first film to be released under the series new ownership under the Walt Disney Company.
The film features Buck Wild, a character that was previously introduced in Ice Age: Dawn of the Dinosaurs and Ice Age: Continental Drift the series played by Simon Pegg (Shaun of the Dead). However, this time around he is being featured in his own standalone Ice Age adventure.
RELATED: THE LEGEND OF VOX MACHINA: WATCH THE 1ST ACTION PACKED RED BAND TRAILER OFFER FANS AN EXCITING LOOK AT NEW ANIMATED SERIES
He is also joined by Justina Machado (One Day at a Time) who plays a new character in the film, Zee who is Buck's Zorrilla friend from his past.
Simon Pegg and Justina Machado Meet After Filming The Ice Age Adventures of Buck Wild
Recently both Pegg and Machado were involved in a press junket for the film where Pegg revealed that the two had only just met, and were not in contact during the production of the film due to it being fully remote:
"We just met, literally, over Zoom. This is one of the most incredible things about animation and a testament [to the filmakers] John and Lori as well is that it's about assembling all the pieces and creating a chemistry which you would help felt present, which it does. It was amazing watching the film and seeing Buck and Zee having this relationship and having chemistry and having never met Justina. It's a very odd thing."
The director of the film, John Donkin continued by saying:
"There are some scenes where it's very interactive between the characters. It was actually very fun for me because directing, I would read against Simon and I would read against Justina for her role and there's one scene where they're kind of going at each other and their dialogue is overlapping. The Zoom setup actually worked really well for this because I was wearing headphones and had an isolated mic, we could just yell at each other and it was completely separated. Then when I got the counterparts I was able, in the editing room, to take the two pieces together and find the best bits. That was a lot of fun for me."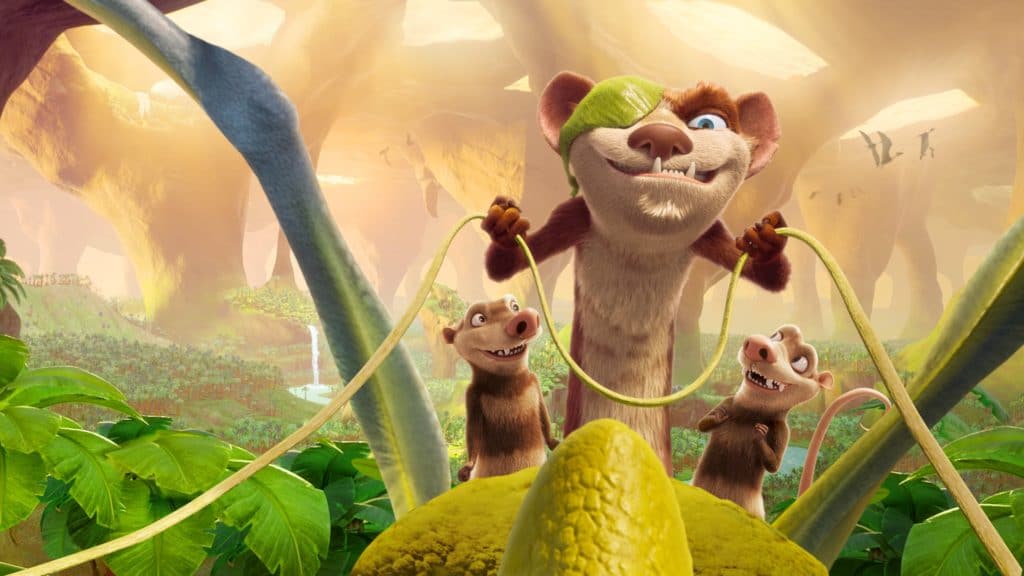 It is really cool to hear the fact that Pegg and Machado were able to portray such believable chemistry between their two characters without ever meeting in real life. This really highlights the fact that voice acting can be just as if not even more impressive than physical acting.
RELATED: HOTEL TRANSYLVANIA: TRANSFORMANIA REVIEW – A FUN, YET LAZY, FINAL SEND-OFF
It also shows how far animation and filmmaking have come in the past few years. Especially with the COVID-19 pandemic. It is incredibly impressive that the cast and crew were able to put this film together being away from others and some of which being in the comfort of their own homes.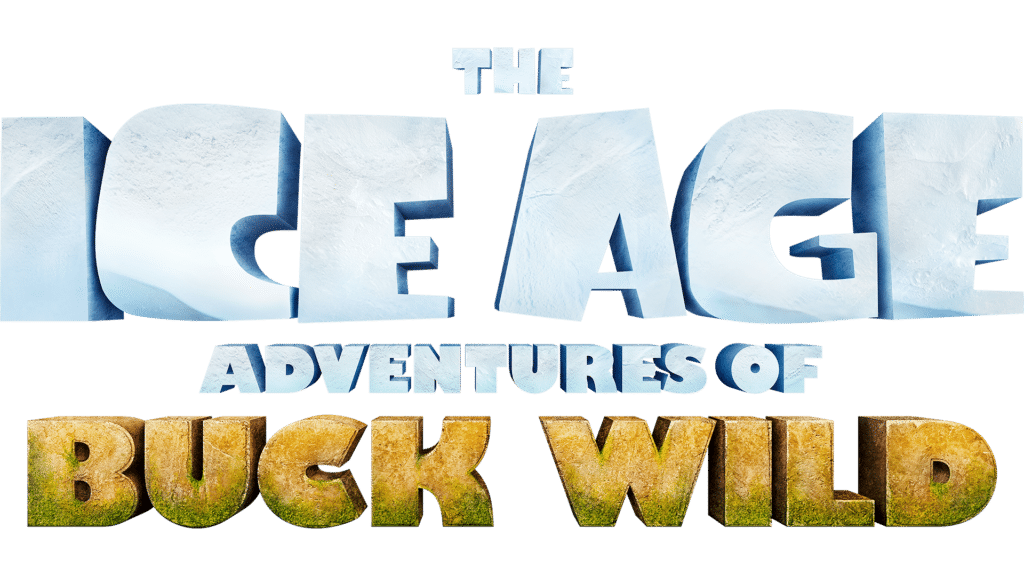 The Ice Age Adventures of Buck Wild releases on Disney+ January 28th and stars Simon Pegg as Buck, Vincent Tong as Crash, Aaron Harris as Eddie, Utkarsh Ambudkar as Orson, Justina Machado as Zee, Sean Kenin as Manny, Jake Green as Sid, Skyler Stone as Diego, and Dominique Jennings as Ellie.
Do you find it impressive that Simon Pegg and Justina Machado hadn't met during the production of this film? Let us know in the comments below. Also, be sure to follow The Illuminerdi on social media to be notified of more news and updates like this in the future!
KEEP READING: FUNIMATION FEBRUARY 2022: NEW HOME VIDEO HIGHLIGHTS