Monstress #36 is the first installment in the fantasy comic book since summer 2021, and it does not disappoint. 
For those unfamiliar with this comic book, Marjorie Liu and Sana Takeda's Monstress is a mature fantasy comic about race, sisterhood, and war. The story takes place in a fictional world populated by humans and magical "Arcanics". The human empire has been waging war on the magical beings in order to enslave and harvest them. Their is also a cult of Cumaean witches who usually work alongside the humans, as well as an Arcanic Dusk court. The main character is Maika Halfwolf, an Arcanic who appears human.
Monstress #36 Is A Glorious Return For The Hit Fantasy Series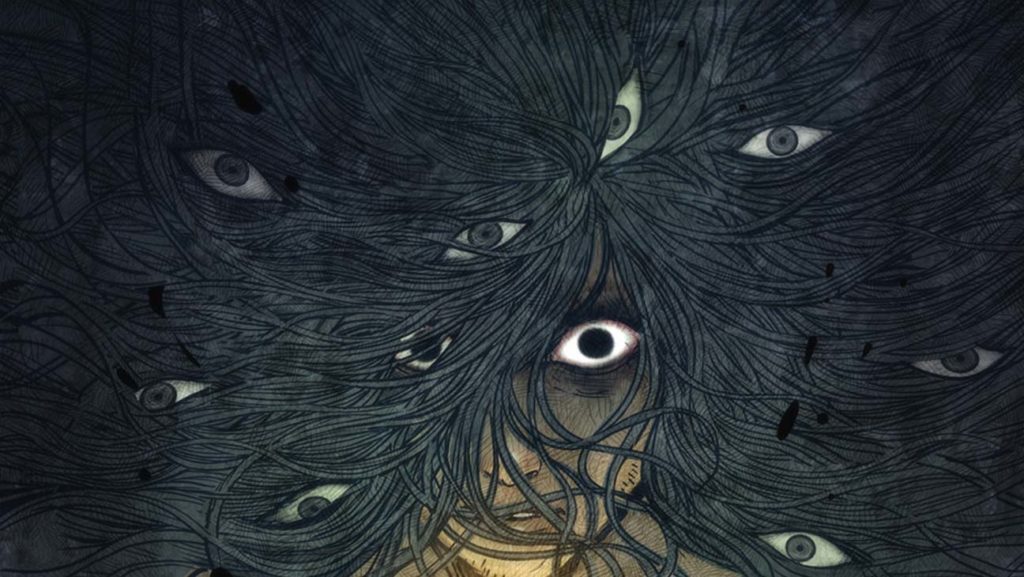 Maika houses a being of immense, otherworldly power named "Zinn" inside of her. The creature is a monstrum, and it possesses the ability to destroy practically everything in its path. Zinn had a special relationship with Maika's ancestor, the Shaman Empress. The Shaman Empress called Zinn into this world, and they bonded literally and metaphorically. One of the few problems with Monstress #36 is that Maika's relationship with Zinn is unclearly redefined. A panel of clarification feels like it was omitted from this issue, but issue #37 will surely build on this new status quo for Zinn and Maika. 
RELATED: EUPHORIA SEASON 2 EPISODE 3 "RUMINATIONS: BIG AND LITTLE BULLIES" REVIEW: WICKED SMART, CHAOTIC TEEN DRAMA NEVER FAILS TO IMPRESS
Another challenge I have with this issue is how episodic it is. In issue #35 of Monstress, Maika met a mysterious, hooded individual called "The Beast". That issue came out half a year ago, and while The Beast returned for issue #36, their story was barely furthered. One of the challenges Liu faces with Monstress is juggling all of the plotlines in this massive, dense epic. Most stories usually have an A story and a B story running at once; Monstress is usually rotating through at least four different arcs in each issue. It can be a lot to take in and remember, but the story is so rich and the artwork so stunning that it's all worth it in the end.
Monstress #36 Features The Artistic Talent Of Sana Takeda
Sana Takeda's illustrations in Monstress have consistently presented comic book fans with some of the best panels and pages in the industry for the better part of a decade. One of my favorite parts of Takeda's design is how he treats gutters and panel borders as guidelines, not rigid walls. The explosive action of the war sometimes jumps across the gutter, spilling into adjacent panels, creating a kinetic and intense flow. 
RELATED: COWBOY BEBOP #1 REVIEW – THE SHOW LIVES ON IN THIS BEAUTIFUL COMIC BOOK
Takeda also layers every page of Monstress with a painstakingly detailed feathering that really brings the comic book to life. Monstress blends the line between western comics and eastern manga, fusing elements of both styles together seamlessly.
Monstress #36 Goes On Sale January 26, 2022
The primary storyline of Monstress #36 picks up Maika's poisoning and kidnapping by her former friend, love, and ally, Tuya. Tuya allowed Maika to get close to her, and in a moment of intimacy, took Halfwolf out of the war with a unique poison. Tuya and the Dusk Court seek to control Maika/Zinn's power, but the likelihood of that happening feels slim.
As this issue comes to a close, we journey into Maika's head, or whatever dimension/reality she's currently in. Her connection to Zinn opens up all sorts of magical possibilities, after all. Takeda presents Maika's communion with another Monstrum through some of their finest artwork yet. The final pages are simple, subtle, and wholly breathtaking.
Monstress #36 may have had the odd misstep storywise, but the illustrations were to die for. I couldn't be happier that this glorious fantasy comic is back.
What did you think of Monstress #36? Let us know your thoughts in the comments below or on our social media! 
KEEP READING: BOLERO #1 REVIEW: DON'T MISS WYATT KENNEDY AND LUANA VECCHIO'S SCI-FI DRAMA MINISERIES