Bruce Willis has spent the last decade starring in low-budget direct-to-DVD action movies that are often mocked for their cheapness and Willis' lack of screentime.  Despite that, I entered Apex looking for a mindless yet enjoyable action movie, and that's exactly what I received. Yes some of the guns look like toys, there aren't that many locations, and Willis doesn't get a ton of action time, but I respect a movie that knows exactly what it is and delivers to the best of its ability. 
Apex won't blow anyone's mind, but it's a fun 90-minute action film with enough ridiculous dialogue and some decent action to keep you locked in.
In the future, billionaires can pay to participate in a Most Dangerous Game-type hunt called Apex. A team of such billionaires lead by Rainsford (Neal McDonough) enters the game to hunt ex-cop Thomas Malone (Bruce Willis) on Apex Island. However, as infighting takes over and people's sanity begins deteriorating, Rainsford must take extreme measures to ensure his prey is killed in time.
Apex Official Trailer
The first thing to understand about Apex is that it's largely Neal McDonough's movie. We spend more time with the millionaires talking about getting Willis than we see them engaging with him, and most of the interactions come in the second half. 
RELATED: DOES STAR WARS: EPISODE III – REVENGE OF THE SITH HOLD UP IN 2022?
Despite the occasional awkward delivery, Willis is passable here and even gets a couple of funny lines and hero quips. He even shows that he can still kick butt when called upon.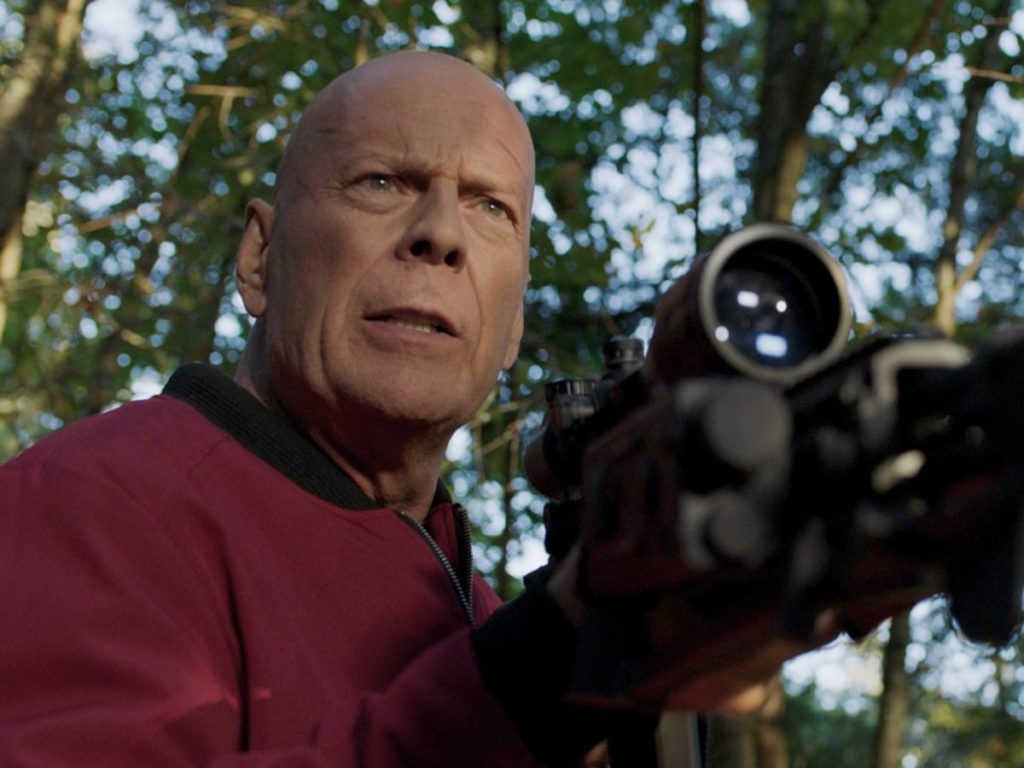 The writing mostly consists of tough-guy phrases sprinkled with profanities, but I got the feeling we were supposed to enjoy the overheated dialogue and just went with it. The action is often shot very close and goes quick, but there are moments of solid gore here that impressed me. As well, I disagree with the Razzies having nominated Willis for his work here. He's not amazing, but he's not awful either.   
Apex is a decently entertaining film built for Friday nights with friends. See it.
Apex is available on DVD and Blu-Ray right now! What did you think of the new action flick? Let us know your thoughts in the comment section below or over on our social media!
KEEP READING: REACHER REVIEW: AMAZON PRIME DELIVERS SAFE YET ENTERTAINING 1ST SEASON