Earlier Today, Deadline and other trades took to social media to break the news that Aaron Pierre, fresh off Syfy's Krypton and M. Night Shyamalan's Old, was the latest addition to the cast of Marvel Studios' Blade.
The trades revealed they have no intel on who he will be playing as well, but they did disclose it's a mysterious and "highly coveted" role. 
 Marvel Studios has not commented on the casting. 
Blade Welcomes Aaron Pierre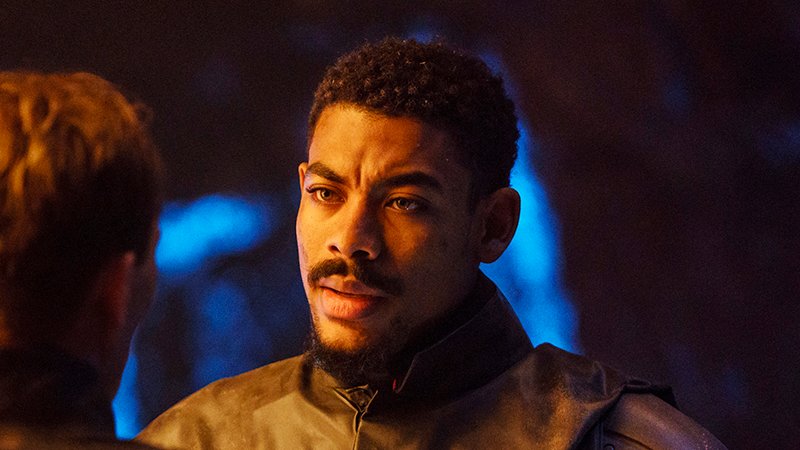 Pierre was best known for his role as Dev-Em on SyFy's now canceled Krypton, though he appeared in The Underground Railroad, Britannia, and M. Night Shyamalan's Old as well. To note, Pierre will also provide the voice of a young Mufasa in Disney's upcoming The Lion King prequel as well.
RELATED: HALLOWEEN ENDS: WILL THE FRANCHISE CONTINUE?
According to Deadline, "insiders add that Feige, Tariq, and others took their time finding the right person for this part, meeting dozens of up-and-coming actors for the role, with Pierre becoming the favorite in recent weeks".
Which means that either this announcement is a game-changer in terms of status and direction for the MCU going forward as Phase 4 continues to expand its creativity with the latest Disney+ series Moon Knight only a month away. The impression and tone surrounding Moon Knight were it felt that it was a test for Marvel Studios to see if they could expand the horizons and go into a more supernatural approach. Now, is slated to release on March 30th along with the highly coveted Doctor Strange In the Multiverse of Madness, which is slated for release on May 6th, stunned fans and the general audience alike from the latest trailer during the Superbowl Feb 13th.
To, note plans for a new incarnation of the Blade character, played by Wesley Snipes in a string of movies starting in 1998, were revealed during a Hall H premiere at San Diego Comic-Con back in 2019. When the news officially broke, actor Mahershala Ali would take the reigns as the daywalker, which was confirmed by producer and head of the MCU Kevin Feige. However, Ali did make his offscreen debut during an "Eternals" post-credit scene.
The scene unfolded by showing Kit Harrington, who is Dane Whitman standing over the Ebony Blade with Ali's Blade declaring "are you sure you're ready for that Mr. Whitman". The scene was bone-chilling and it felt all signs were pointing to a darker side of the MCU, especially with Agent Mobius(Owen Wilson) during an episode of Loki namedropping that Vampires exist as well. Meaning that everything could be connected going forward. Maybe this was Marvel's intention to leave a trail of breadcrumbs to work their way up to a big reveal.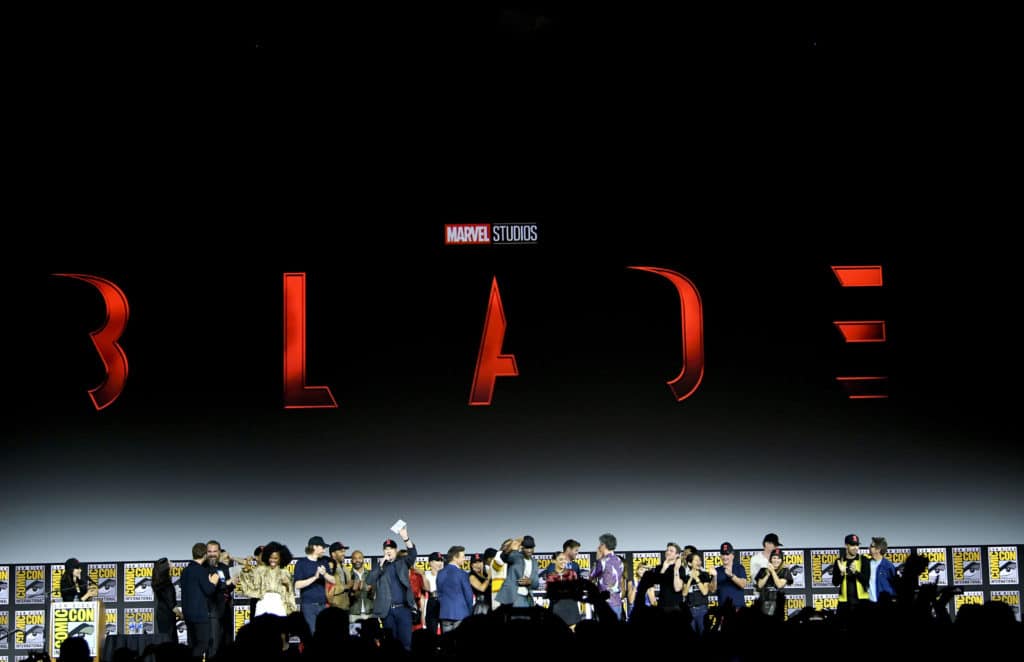 The character of Blade or better known to fans as the Daywalker was created as a supporting character by Marv Wolfman and Gene Colan, Blade first appeared in Tomb of Dracula No. 10 in 1973, becoming a cult favorite. Thanks to his mother being bitten and killed by a blood-sucker during childbirth, he is a human-vampire hybrid. The character became a star in the '90s when New Line adapted the comic with Snipes on board to star, with two sequels following the hit movie.
As of now Mahershala Ali, and Delroy Lindo are also on board with Bassam Tariq set to direct, Stacy Osei-Kuffour penning the script with Marvel Studios President Kevin Feige producing.
Bassam Tariq, director of the rap drama Mogul Mowgli, is helming the film, which has Watchmen scribe Stacy Osei-Kuffour on board to write. Today, Blade does not yet have a release date, but it is scheduled for production to begin this summer. Marvel Studios Phase 4 is back in theaters with Doctor Strange in the Multiverse of Madness directed by Sam Raimi will open on May 6th later this spring.
KEEP READING: MYSTERY STAR WARS SERIES REPORTEDLY CIRCLING SPIDER-MAN: NO WAY HOME DIRECTOR JON WATTS TO DIRECT
Source: Deadline