Red Sonja is looking for a new lead after the original actress, Hannah John-Kamen, fell out.
The warrior woman out of majestic Hyrkania, Red Sonja, is a fictional character written for Marvel Comics' Conan the Barbarian comic in the early 1970s. She was powerful enough to go toe to toe with Conan and deny his advances. Her popularity led to her own book that is still publishing issues to this day at Dynamite Comics. She has appeared in the Conan the Adventurer series, her own live-action film in 1985, and an animated film in 2016.
Red Sonja, despite only having only a few movie and television appearances has a pretty big presence in comic book circles. The "she-devil with a sword" is nearing her 50-year publication history, She headlines numerous books, a series of novels, and has had a number of notable team-ups, including ones with Spider-Man and Wolverine. With so many comic books being brought to movies and television, her popularity makes her a natural choice. This is why it was no surprise when Millenium Pictures announced in 2017 they would be making a new live-action film of the heroine.
Millenium Pictures' Red Sonja Live-Action Film Announcement was 5 Years Ago…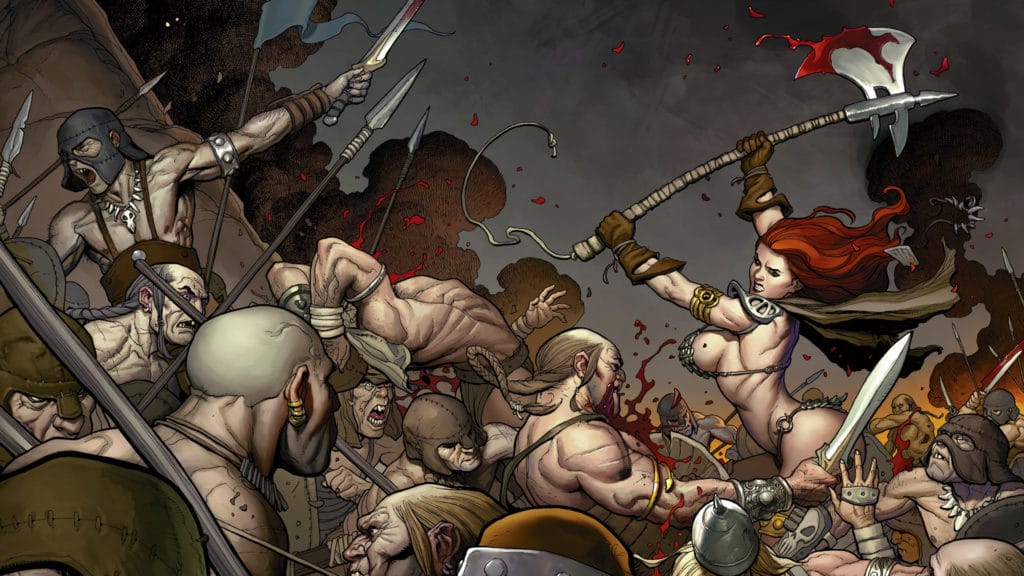 There have been a lot of changes in the production since its initial announcement. Last year, the film appeared to have solid footing with Joel Soloway set to direct and co-write the film with Tasha Huo. The film also was said to have Hannah John-Kamen starring as Red Sonja according to The Hollywood Reporter. We even reported that Sacha Baron Cohen was previously offered the role of Kulan Garth. Things seemed to be in place for production to start filming later this year.
RELATED: God of War: Amazon Prime Eyes New TV Series
Unfortunately, things change. Sadly, our sources say that Hannah John-Kamen has fallen out from the film and the production team is looking to cast a new actress for the lead role of Red Sonja. Casting is open to anyone from anywhere, and ideally, she is 5′ 8″ or taller. But the most important aspect for the role is the ability to perform action sequences, as action is crucial to the role. The news is disheartening as John-Kamen's action chops are top-tier and it would have been amazing to see her down fantastical villains and beasts. But it seems that it just didn't work out.
To pile on, not only did Red Sonja lose its lead, but it also lost Joel Soloway as director. Fortunately, M.J. Bassett is in place to take over. This makes her the third director attached to Millenium Pictures' film. With production set to begin in May of this year, Millenium Pictures and Bassett are sure to be eager to assemble their cast and team. While fans are likely disappointed, production shakeups are fairly normal in Hollywood. And with production set to start in months, we're sure there will be a lot more news about the production coming soon.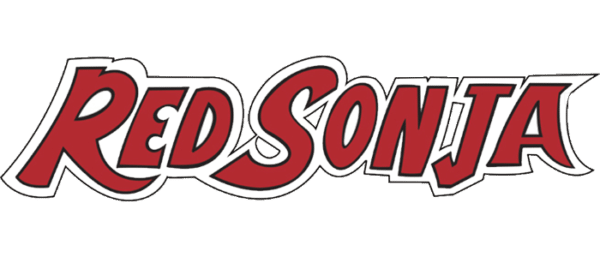 What do you think about Hannah John-Kamen falling out of the Red Sonja project? What is your favorite Hannah John-Kamen role in film or TV? Who do you think should play Red Sonja in the developing reboot of the beloved fantasy property? Which stories do you think they'll be adapting? When do you think that the Red Sonja remake will finally make its way to theaters? Let us know what you think in the comments below and be sure to share all your fan casting ideas with us on Twitter.
KEEP READING: The Winchesters: Exciting Character Details For Intriguing New Supernatural Prequel: Exclusive