Gear up and get ready because the radiation is getting turned up a notch. Endzone – A world Apart: Survivor Edition is getting ready to release on Xbox X/S and Playstion 5 this spring.
Published by Assemble Entertainment and developed by Gentlymad Studios, this survival city-builder game is like no other. This critically acclaimed game focuses on rebuilding a new civilization with a group of people after a global nuclear disaster. With tools at your disposal, players will build housing structures, develop a functioning electrical system, and maintain stable water and food supplies. Just to name a few.
RELATED: THE EXORCISM OF GOD REVIEW: CATHOLIC HORROR HAS NEVER BEEN SO GHOULISHLY CAPTIVATING 
Stephan Wirth, Co-Founder and Experience Lead, Gentlymad Studios had this to say, "While it's been a long-time desire for us to bring Endzone to console platforms, the UI overhaul required to adapt such a deeply immense strategy game is nothing short of a challenge. We're so excited to share this lovingly created game with new audiences come May, and we sincerely hope players enjoy the experience we've crafted for consoles."
Welcome To The Endzone
There is no doubt in our minds that Endzone- A World Apart: Survivor Edition is going to be a hit, especially when it already took the PC world by storm with immense praise from media outlets and over 4,800 positive reviews on Steam.
Developed with intricate gameplay systems, deep mechanics, and complex weather and environment simulations creates constant hurdles for the player. For the fans of survival games, one could compare Endzone- World Apart to titles like Banished, Frostpunk, and Surviving the Aftermath.
Players can expect over 90 side missions as they take on the monumental responsibility of building a civilization. These missions are rich in variety and cater to the various needs of your community. Plus players will also have more than 90 different buildings to construct and maintain that will help their community flourish.
But it isn't just building, in order to get fresh supplies and learn new information, players will need to engage in expeditions. This will involve scouting parties to leave the safety of the colony and venture out into the dangerous wastelands to scavenge. Lastly and most importantly, players can't forget about the overall problem of radiation. A dynamic radiation simulator is a key feature in this game which forces players to take into account important details about the soil in which they grow their crops.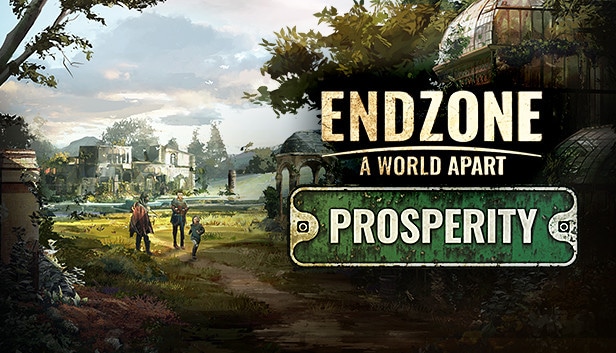 Releasing for the current-generation consoles on May 19, 2022, Endzone – A World Apart: Survivor Edition will include the base game and the first DLC chapter titled "Prosperity." This game will be available digitally for $49.99. But until that day arrives, you can make sure to keep updated by following them on Twitter, Instagram, Facebook, and of course the official Assemble Discord server.
Check out the trailer below:
KEEP READING: GOD OF WAR: AMAZON PRIME EYES NEW TV SERIES