The Exorcism Of God is a new supernatural horror movie that turns the book on possession inside out, resulting in a demon saga unlike any other. 
Directed by Alejandro Hidalgo, who wrote the film alongside Santiago Fernandez Calvete, this intense and macabre story is quite graphic and features depictions of several troubling topics. Consider this an official content warning; Reader discretion is advised.
The Exorcism Of God: Official Content Warning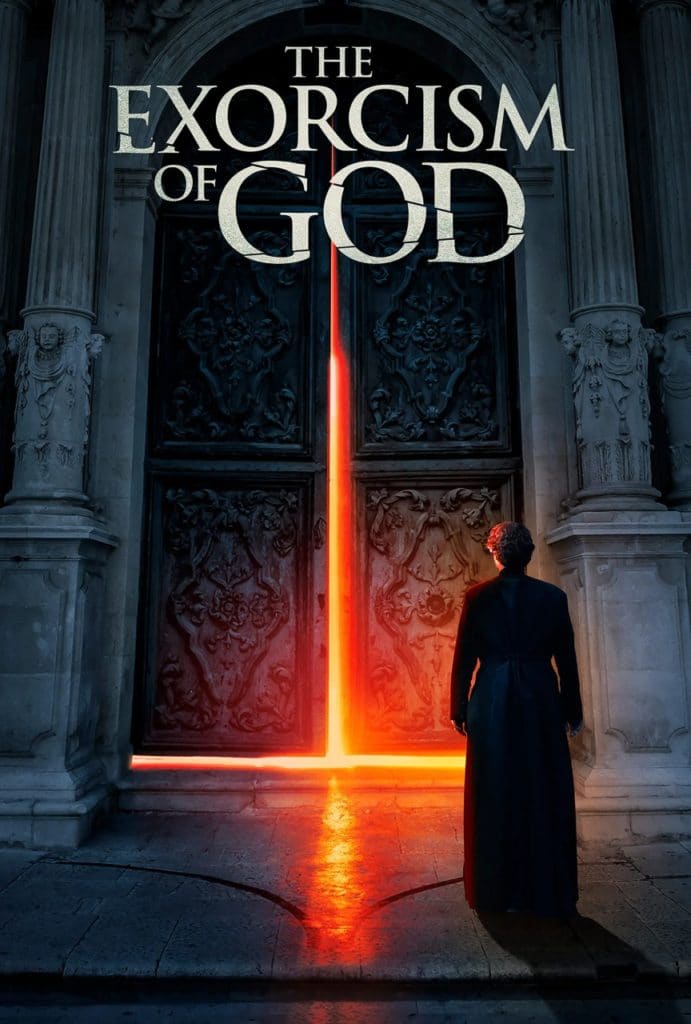 The main cast of The Exorcism Of God is relatively tight, and each performer gave it their all for this horror movie. Juan Ignacio Aranda plays the overly trusting and morally flexible Bishop Balducci, a man who fails to push Father Peter William, as played by Will Beinbrink, in a godlier direction. Father Peter has lived a life in Mexico for nearly two decades, helping spread the word of God and to raise the local orphans. Father Peter's character is further molded by his relationships with his one friend, Dr. Nelson (Hector Kotsikafis), and by his unorthodox fellow priest, Father Michael Lewis (Joseph Marcell). 
RELATED: RED SONJA IS LOOKING FOR A NEW STAR AFTER HANNAH JOHN-KAMEN FALLS OUT
The primary conflict stems from a horrible exorcism gone wrong 18 years ago. Father Peter was called to banish a demon named Balban from a beautiful local woman named Magali (Iran Castillo). Balban preyed upon Father Peter's forbidden lust for Magali, and tricked him into kissing the poor girl, who deceptively appeared to have been freed from her demonic capture. When their lips locked, Balban jumped into Father Peter's body and, now in total control, sexually abused Magali, eventually resulting in the birth of a child named Esperanza, whose name means "hope".
The Exorcism Of God: Finding Hope In The Darkness
Addressing topics like abuse and children conceived from sexual abuse in film is never an easy thing, especially when you bring religion and horror movie tropes into the mix. But the director and performers handle this story with respect, dexterity, and a heartfelt desire to discuss this challenging subject matter in a new light. Father Peter was deeply troubled afterwards, for his whole life.
The guilt he felt for playing a part in the hurting of Magali and the shame he felt for keeping the abuse a secret from the Vatican ate at him eternally, until the conclusion of his arc truthfully. Watching Father Peter and Magali reconnect in the present day, and witnessing him learn of and subsequently fight for the life of Esperanza, was truly inspiring and absolutely gut-wrenching. 
The Exorcism Of God is an incredibly emotionally rich independent film. You won't find this level of unadulterated heart and passion in the blockbuster horror hits like Halloween Ends and Scream. It's in the gritty, low-to-no budget world of indie horror filmmaking that the real scary movie magic is going on, and this proves it. The budgetary restraints imposed on this project didn't hold The Exorcism Of God back (bar one ghastly, and not in the good way, absolutely ghastly CGI scare sequence), rather, the opposite is true. 
The Exorcism Of God: A Possession Epic For The Rest Of Us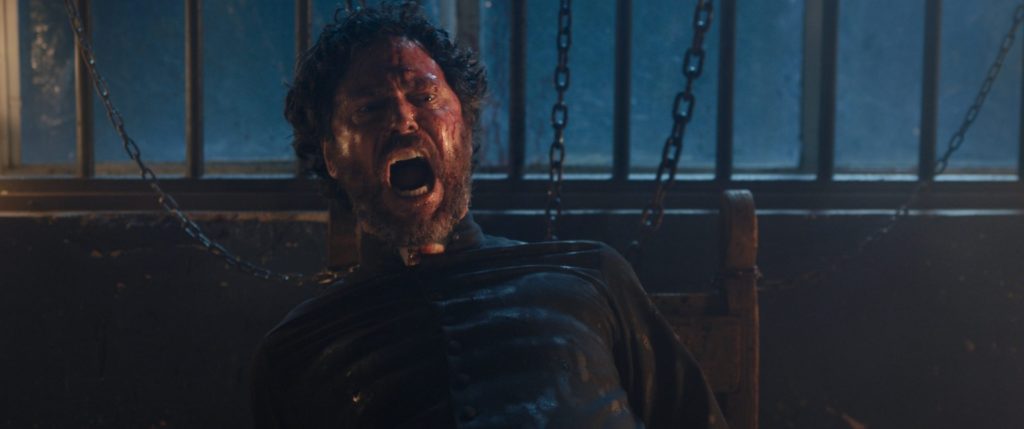 The old, rustic Mexican town wherein this story takes place is naturally breathtaking, with a sort of ageless wonder to it. I would also imagine that it was a relatively inexpensive shoot, though that's conjecture based on my knowledge of the movie's background, not a reflection of the quality of the film's image. No, this looks and feels like a major Hollywood production in terms of set design and cinematography, even superior to many contemporary, more major horror releases.
Devout Catholics beware, this film is probably not for you. But to anyone looking for a well-paced couple hours of terrifying, thought-provoking and refreshingly original demon-centered horror, The Exorcism Of God is a real hidden gem. It's easily my favorite possession story of all time, and it currently stands beside the new Texas Chainsaw Massacre as the best new horror project of 2022.
Don't miss out on The Exorcism Of God, which hits theaters domestically on March 11, 2022.
What did you think of the film? Let us know your thoughts in the comments below or on our social media!
KEEP READING: A DAY TO DIE DIRECTOR ON WORKING WITH BRUCE WILLIS: EXCLUSIVE INTERVIEW