Upload Season 2 is a beautiful example of using fiction to honestly expose reality, and also hilarious.
After almost two years from its series premiere in May 2020, Upload Season will finally air its second season this Friday, March 11, 2022. exclusively on Prime Video. Season 2 is seven episodes of humanity, hilarity, and love. It picks up immediately where it left off in Season 1 and really dives deep into what causes Nathan (Robbie Amell's) to be uploaded. While the season is shorter, the story progresses tremendously and the audience gets to explore more of the world and digital world, as well as all the systems that connect them. It may have taken a while but…
Upload Season 2 is Worth the Wait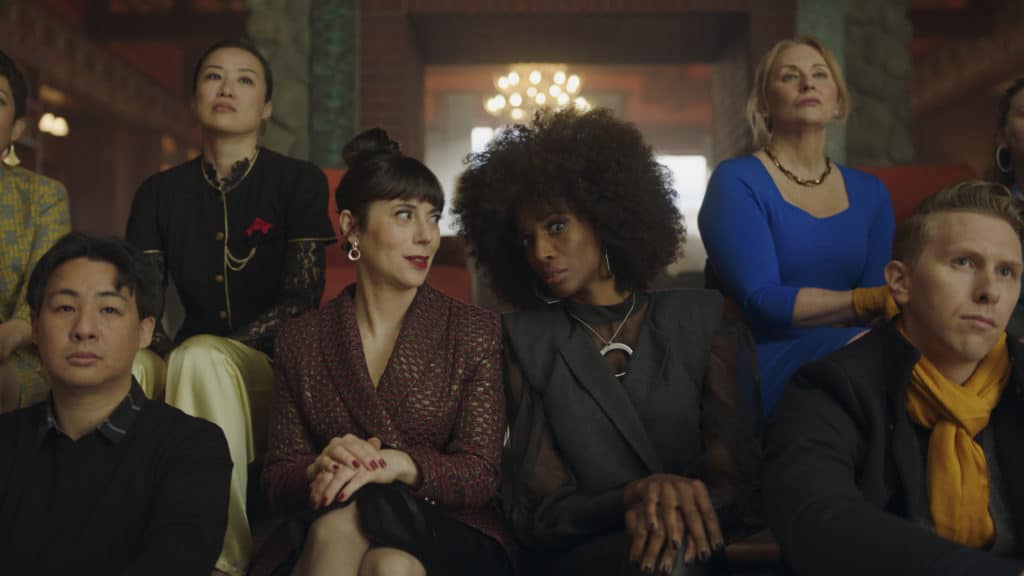 The satirical and brilliantly reflective and critical world of Upload is a genuine joy to watch. The fake, more hypothetical, future Greg Daniels has come up with is uncannily real and feels incredibly likely to occur. Uploading is the singularity that a lot of sci-fi has mentioned and incorporated. However, Upload's grounded and sometimes painfully human take on it makes it seem so mundane that it is normal. Just a thing that people do. It's a disarmingly approachable sci-fi that even staunch avoiders of the genre will get hooked into and will likely want to explore.
RELATED: God of War: Amazon Prime Eyes New TV Series
Outside of the masterful genre-bending, the series is also a masterclass of philosophy. Is transferring your consciousness from your body beating death? Is that consciousness even still you? Without giving too much away, Season 2 goes deep into the Ship of Theseus problem in a bunch of different forms.
On top of the mental mindscape that the series mesmerizes viewers into, it has multiple amazing love stories. There's the love triangle from Season 1 that is extended without feeling like it is done so for cheap views. The series dives into what causes love, understanding love, and how to love. It isn't limited to being romantic either. It covers love among friends, family, and causes. Then the series takes that love across planes of existences and through different minds/people in the body of the ones they love. Upload takes its audience through the whole spectrum of emotions that touches their hearts and minds.
Upload's Cast Does Not Miss
The emotional philosophical sci-fi journey is expertly guided by the series' incredible cast. The chemistry is tangible and elevates each other's performance every episode. Kevin Bigley as Luke is genuinely hilarious. Bigley radiates genuine earnest energy that makes Luke a likable oaf. His antics and several aspects of his personality are annoying, and he definitely delves into the "dumbness" of Luke, but it contrasts the love and devotion of the character to those in his life that it makes him a fan favorite.
RELATED: The Boys' Antony Starr Arrested For Violent Altercation
In a similar vein, Allegra Edwards makes a hoity-toity, rich, vapid, shallow, beautiful blonde one of the most endearing characters of the series. Edwards as Ingrid is a masterpiece of taking a stereotypical villain character into a misunderstood hero. The actions committed by Ingrid, as audiences have seen some of and will be appalled to see what else, are by all standards unforgivable. But Edwards not only makes audiences forgive Ingrid, but she also makes us understand and apologize for not understanding immediately. Ingrid will continually do wrong and worse, but Edwards will always win us over.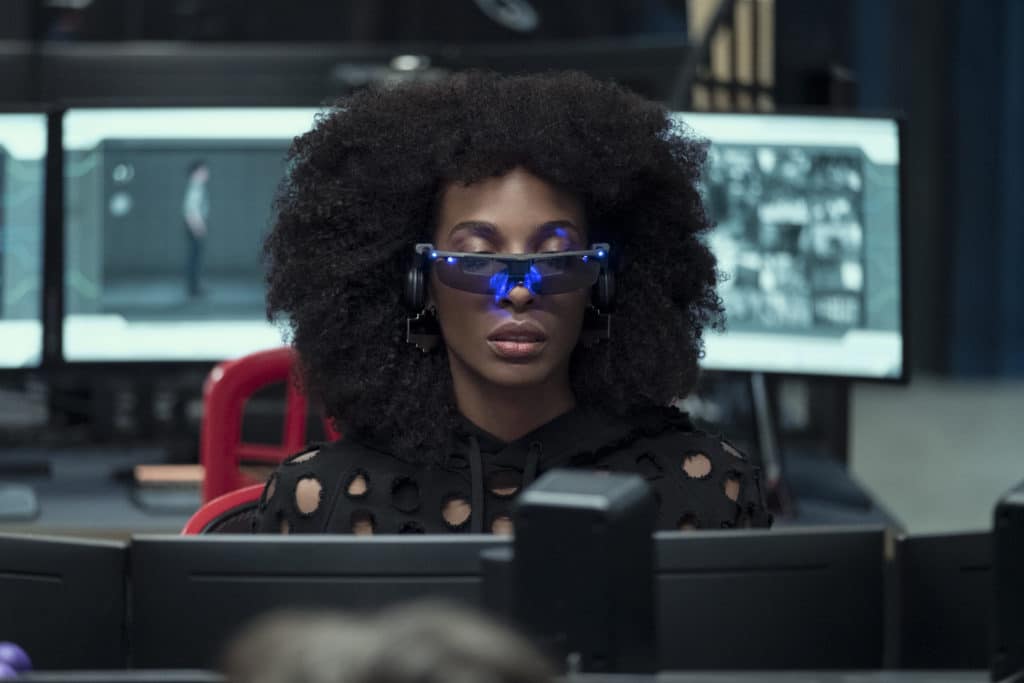 Outside of the lovable should be unlovables, there's the epitome of boss energy, Zaina Johnson's Aleesha. Aleesha is the anchor of the show. She is the normal person with real problems and somehow has to help fix everyone else's. But Aleesha handles it all with unwavering confidence, class, and grit. In an early episode, Aleesha simultaneously attacks, degrades, uplifts, and inspires her new trainee with a few words, a look, then a smile. It was professional, bitingly personal, yet exactly what both parties needed. Basically, Aleesha tells her trainee to not wear a jacket because she doesn't like it, but Johnson's delivery gave that burn layers and meaning.
RELATED: The Marvelous Mrs. Maisel Review: Episodes 5 and 6 Glow Bright
In contrast to Johnson and Aleesha's steadfastness, there is Andy Allo's Nora. Nora has a lot to deal with, coming off an attempted assassination attempt on her life. She becomes more involved in the system and groups that lead to Nathan uploading, plus she has to deal with her career and complicated love life. She is the driving hero of the story, as she is the only one actively pulling the conspiracy threads in the real world and the digital afterlife. However, Nora isn't always in control of Nora's avatar and lets Allo play multiple characters. It's truly impressive that it is immediately recognizable that someone else is in control of Nora's avatar.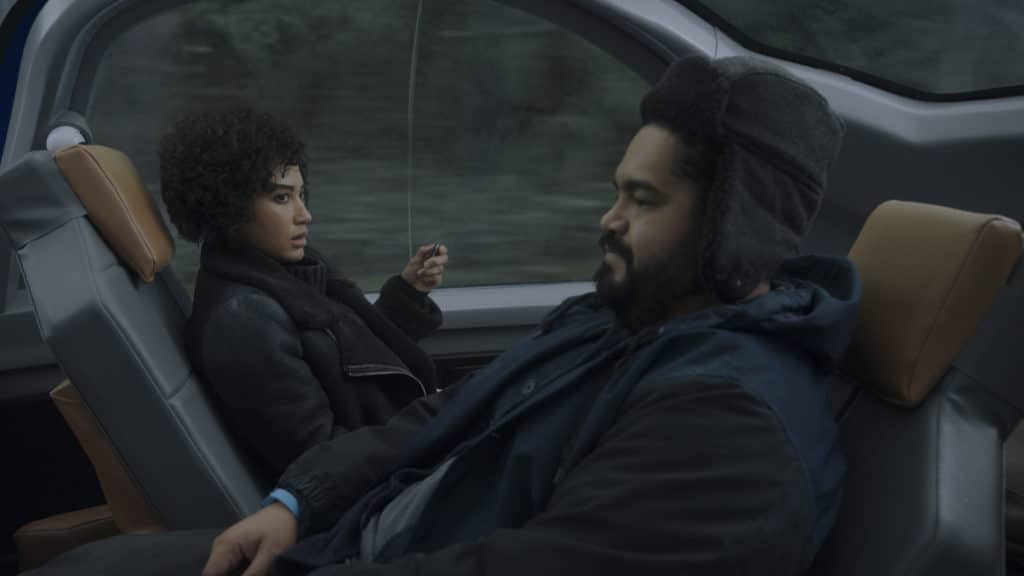 Lastly, there's Robbie Amell as Nathan. Amell just does a great job of playing a person. This sounds like a reductive jab at acting, but it is meant to be the opposite. Nathan has gone through a traumatic experience and is doing his best to fix it. Aside from dying, he is constantly controlled and manipulated by a woman who he has feelings for but also knows he's been detrimentally wronged by. Then there's the love of his life who lives in another plane of existence. He has tremendous problems, and Amell masterfully reacts and plays out the situations expertly highlighting the drama or comedy while still feeling real.
Upload Just Gets Better and Better
Upload's inviting and disarming charm takes audiences through the complexity of being a person. Much like The Office and King of the Hill, it uses exaggeration and comedy to connect to audiences, giving the series the remote to program them to feel however they want whenever they want. On the surface, Upload is a well-crafted series that is hilarious and dramatic that becomes more appreciated the more it is thought about and broken down. Its grounded nature, incredible cast, and ethereal concept easily make it one of the best series on the platform. The only downside, there are only 7 episodes in Season 2.
For the pure pleasure of watching, the increased enjoyment in the rewatch and breakdown, but long wait and short season, Upload Season 2 gets a 4.5/5.
All 7 episodes of Upload Season 2 releases exclusively on Prime Video this Friday, March 11, 2022
ABOUT UPLOAD
Season 2 Release Date: March 11, 2022
Created by: Greg Daniels
Executive Producers: Greg Daniels
Cast: Andy Allo, Robbie Amell, Allegra Edwards, Zainab Johnson, Kevin Bigley, Joshua Banday, Owen Daniels, Andrea Rosen

Upload is a sci-fi comedy series from Emmy Award-winning writer Greg Daniels (The Office, Parks and Recreation), set in a technologically advanced future where hologram phones, 3D food printers and automated grocery stores are the norm. Most uniquely, humans can choose to be "uploaded" into a virtual afterlife.

In Upload Season Two, Nathan is at a crossroads in his (after) life… his ex-girlfriend Ingrid has unexpectedly arrived to Lakeview hoping to strengthen their relationship, but his heart still secretly yearns for his customer service angel Nora. Meanwhile Nora is off the grid and involved with the anti-tech rebel group "The Ludds." Season Two is packed with new near-future concepts, including Lakeview's newest in-app digital baby program called, "prototykes," and other satirical glimpses of the technological advances and headaches to come.
Are you going to binge Season 2 of Upload? How many times have you rewatched Season 1? Would you upload if you could? Let us know what you think in the comments below and share your reactions with us on Twitter.
KEEP READING: The Boys Presents: Diabolical Review – 8 of the Most F*%ked Up Insane Cartoons Ever