Things are about to go bump in the night for Elisha Cuthbert in the eerie new trailer for The Cellar.
 Sure we've had a plethora of haunted house movies in the last few years with the likes of James Wan's Conjuring and Insidious franchises, but as a fan of the horror genre and especially the "Creepy House" setup, this looks like it could be a fun, atmospheric spookfest. Feast your eyes on The Cellar below:
The Cellar Trailer
Elisha Cuthbert is known to most horror fans as the lead in the 2005 remake of House of Wax, and it looks like The Cellar will take her back into similar territory. She's now playing the mother who has just moved her family into a stately abode who must get the bottom of things once her teenage daughter (Newcomer Ellie Fitz) goes missing after entering the dark and creepy cellar below. 
There's also hinting at demons, other dimensions, and of course some good tension and jump scares, but we won't know just how well the film will capitalize on its potential family drama until we see it. You might also recognize Eoin Macken from 2015's The Forest and 2016's ironically-named Resident Evil: The Final Chapter as Cuthbert's husband here, but I like that the cast looks made up of mostly unknowns.
It's interesting for RLJE films to be involved with this as a co-producer with horror streaming service Shudder, the latter of which provided the excellent quarantine-based thriller Host. RLJE is mostly known for their action catalogue starring Bruce Willis alongside other known but-kickers of the day, so their partnering with Shudder on this horror project could be a step towards further legitimizing the company in the public eye. Still, what matters most is that the movie they're producing provides the good frights, so if they succeed there, all will be well.
What I like most about this trailer is its sense of mystery and atmosphere. We get just enough information for a basic plot (2 parents must find their child and uncover the secrets of their new home), but not so much that we can guess how everything will end. The use of lighting in the cellar set is creepy-looking, the music is effective, and if the film goes as crazy as some of this ad suggests, Shudder and RLJE could have a hit on their hands. Plus, I'm sure Cuthbert's horror fans are anxious to see her return to the horror genre after so much time away and those who have followed her non-horror work may tune in as well, so everybody wins.
RELATED: THE BATMAN CONCEPT ART SHOWS OFF NEW BATSUIT DESIGN & MORE
In case you aren't aware of Cuthbert's career outside of this and House of Wax, her other major credits throughout the early 2000's include the cult hit comedy-drama The Girl Next Door from 2004, a recurring role as Jack Baur's daughter Kim on 24 from 2001-2010, a small role in the classic ensemble romantic comedy Love Actually from 2004, and various roles on television programs including a recurring role on The Forgotten, main roles on Happy Endings, Netflix's The Ranch, and more.  Cuthbert's extensive roles on television may have kept her off of film screens for awhile, but if the trailer for The Cellar is anything to go by, her cinematic return should yield creepy and entertaining results.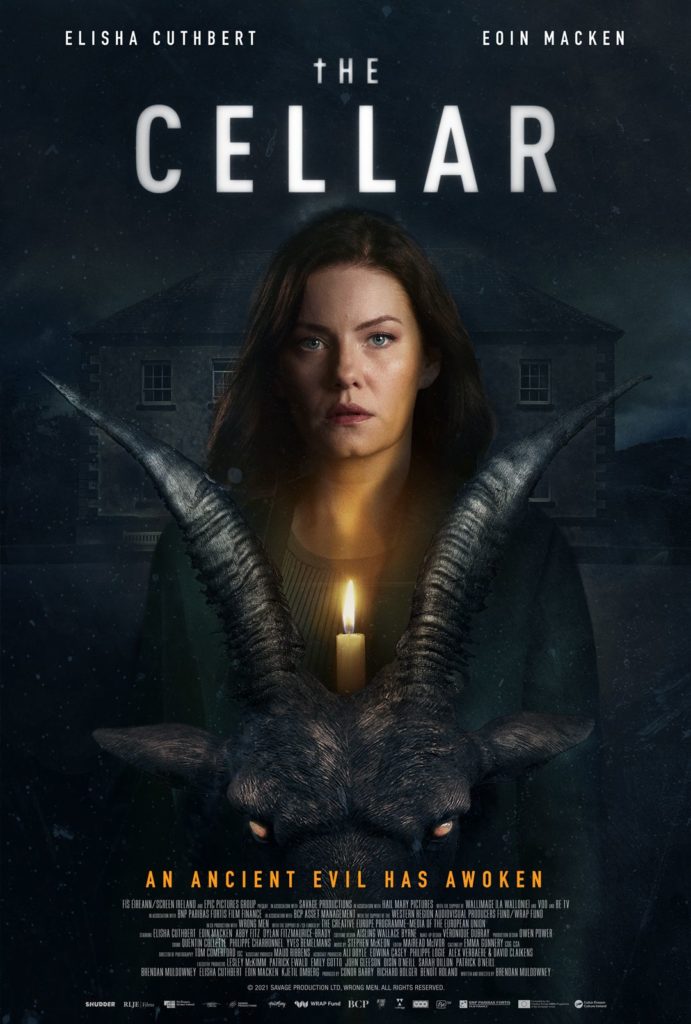 The Cellar is in theaters and streaming on Shudder on April 15, 2022. What do you think of the trailer for The Cellar?  Are you excited to see Elisha Cuthbert back in the horror genre?    What's your favorite Elisha Cuthbert performance?  Let us know in the comments below and on our Twitter.
KEEP READING: SECRET INVASION: SAMUEL L. JACKSON CONFIRMS DON CHEADLE APPEARANCE IN UPCOMING MARVEL EVENT SERIES