Will Smith's Deadshot has been put on the backburner.
Warner Bros. recently released an update on the status of Deadshot, a spin-off film starring the titular DC supervillain. The film's production had been put on hold for an unforeseeable future, though prospects have turned bleak for its main star.
Deadshot is a DC supervillain with a deadly aim and vast arsenal. He debuted in Batman #59, attempting to supplant the Dark Knight's position as the hero of Gotham City. After escaping prison, he received a redesign from a top hat and tailcoat to a targeting face plate and jumpsuit.
RELATED: CONSTANTINE: SECRET WORKING TITLE AND NEW LEAD CASTING DETAILS REVEALED FOR J.J. ABRAMS LED HBO MAX SERIES
Deadshot, real name Floyd Lawton, grew up in a wealthy yet dysfunctional family, with his father being abusive to his mother. She persuaded Floyd and his older brother, Ed, into shooting him for her. Floyd accidentally killed his brother when he missed his intended target, and since then he vowed never to miss another shot again.
Where Will Smith Projects Stand
Depending on the adaptation, Deadshot's portrayals qualify him as an anti-hero or an anti-villain. His nihilistic worldview and willingness to kill are tempered with his love for his daughter. As much as he wants to leave behind the life of an assassin, he cannot for fear of his loved ones' safety.
Additionally, Deadshot is one of the key members of the task force known as the Suicide Squad, a team of supervillains who must save the world from dangerous threats in exchange for reduced prison sentences. The 2016 movie of the titular team starred Will Smith as Deadshot, though the character was notably absent in the standalone sequel released 5 years later, The Suicide Squad.
Scheduling conflicts from working on other projects such as Disney's Aladdin (2019) prevented Smith from returning, though he enjoyed the role and expressed hope of reprising the role for another movie. To maintain the possibility of his return, the film starred Idris Elba as Robert DuBois/Bloodsport, another supervillain, in his place.
The Slap Seen Around the World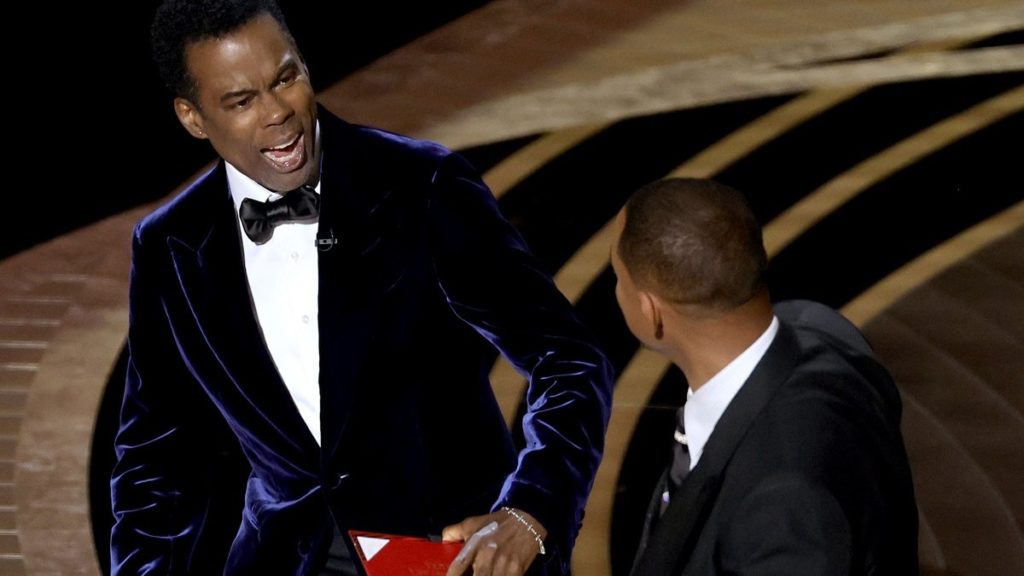 During the 94th Academy Awards ceremony on 27 March 2022, comedian Chris Rock ad-libbed a G.I. Jane joke at the expense of Jada Pinkett Smith. (In 2018, Pinkett Smith had been diagnosed with alopecia areata, an autoimmune condition manifesting as spot balding, and shaved her head.) Although her husband Will Smith initially enjoyed the joke, he then approached Rock on stage and slapped him in retaliation, berating him for insulting Pinkett Smith upon returning to his seat.
Will Smith has since made public apologies to everyone, including Rock and the Academy.
Although Smith won an Oscar in the "Best Actor" category for the role of Richard Williams in King Richard, his reputation took a heavy hit following the infamous slap. This was enough for Smith to resign from the Academy on 1 April; a week later, the Academy's board of governors placed a 10-year ban on the actor's attendance for all events and programs. He will still be eligible for any future nominations and wins, and none of his wins from this year and prior will be revoked.
The Aftermath
It may seem that Warner Bros. and DC shelved Deadshot in light of the 94th Academy Awards incident. However, the film's troubled production had been occurring for years before the slap. Sources reported that Will Smith was too expensive, with a price tag of $20 million for his role in King Richard, along with the aforementioned scheduling conflicts. With the Oscars incident leaving an unfavorable impression of Smith, the odds of reprising Deadshot for his own movie have fallen out of his favor.
What are your thoughts on Deadshot being put on hold? Do you think the backlash against Will Smith has been appropriate or overboard? What's your favorite Deadshot moment? Let us know in the comments!
KEEP READING: KNUCKLES TV SERIES TEASED BY SONIC THE HEDGEHOG 2 DIRECTOR
Source: Comingsoon.net