Knuckles spin-off series for Paramount+ teased by Director of Sonic The Hedgehog 2, Jeff Fowler.
Before he debuted in Sonic 2, the Knuckles spin-off series was announced as part of Viacom's Investor Event along with a third Sonic film. Knuckles (Idris Elba) was a huge highlight of the second movie, according to the hordes of fans who were impressed with this character. This past weekend, Sonic the Hedgehog 2 was a huge success, it broke the record for the best opening weekend for a movie based on a video game. We all know how most video game movies go when they release on the big screen, but this film shocked fans.
Knuckles Helped Sonic Break Box Office Records
SPOILERS AHEAD! Knuckles starts off as an enemy of Sonic (Ben Schwartz) in this film and is on the side of Dr. Robotnik (Jim Carrey). He and Sonic are both sworn to protect the Master Emerald, and both fail when Robotnik steals it for himself. Robotnik's betrayal and Sonic's valor inspire him to join Sonic's team. Knuckles joins Sonic and his friend Tails (Colleen O' Shaughnessey) and together, they defeat the evil Robotnik in an epic battle.
RELATED: Sonic The Hedgehog 2 Review: Faster, Bigger, Better
Jeff Fowler has given us a little hint of what is to come for the echidna in this new TV spin-off series. In an interview with DiscussingFilm, he stated that this spin-off series is in the very early stages of development. So, it may be a while until we actually get to see it. He teases the idea of many different story possibilities for the character and gets the fans hyped up for what is to come.
Jeff Fowler on Knuckles Series
"Oh, it's very early with all of that [the Knuckles series]. One thing I knew after we finished the film, people are going to love this character. They're going to love Idris playing this character and they're going to want more of Knuckles absolutely. So right now, all the focus is just on getting people excited and getting them out to see the sequel. Then, we'll go from there. He's such a wonderful character that there are so many different ways that you can go [in the series] that fans could really get excited by, so that will hopefully all come along very soon. But for now, I'm just so excited to get people to see the sequel."

Jeff Fowler, DiscussingFilm
RELATED: Back 4 Blood – Tunnels of Terror DLC Out Now
Also, Fowler put in his two cents about the future of video game movies, mentioning a list of modern games out there with potential. He states that great-looking visuals are no use if they aren't backed up by relatable characters or exciting gameplay, and they need to apply to the movies too. Also, these components put pressure on the writers and could help them make better stories out of the filmmaking process.
We enjoyed watching Knuckles go from his villain to best friends with Sonic and Tails. The idea of the next movie with this trio will have fans excited no matter what. Elba's performance as this iconic character was amazing to watch and it will be great to see what he has in store for the character. You can see Knuckles in theaters in Sonic the Hedgehog 2 now playing!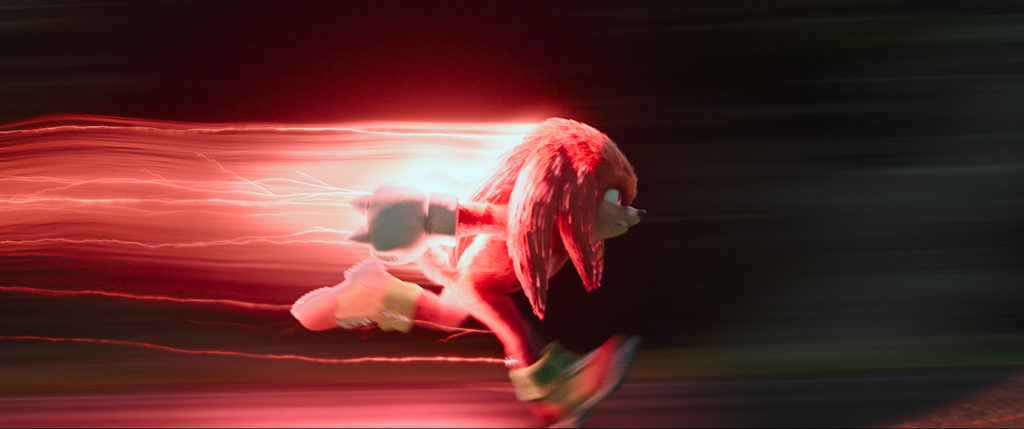 What would you want to see with the Knuckles spin-off series? Are you excited about a third Sonic movie? Will the *spoiler* from the mid-credit scene be the focus of Sonic 3? Let us know down in the comments or on our social media!
Source: DiscussingFilm
KEEP READING: LEGO Star Wars: The Skywalker Saga Review [XBOX] – The Ultimate Comfort Game