Now that Warner Bros. Discovery is here, DC is under new management, and from the looks of it, they're not happy with the lack of direction in DC content across all entertainment mediums, most especially in film, television, and streaming.
Discovery closed its 43 billion dollar merger with Warnermedia less than a week ago, building the new foundation for scripted and unscripted content that is Warner Bros. Discovery. David Zaslav, the CEO of the combined companies, and his team have been playing with the idea of turning DC into its own solidified content vertical, according to sources close to Variety.
RELATED: BATGIRL: LESLIE GRACE TEASES NEW FILM'S STORY AND POTENTIAL SEQUEL
The move would most likely impact DC feature film development in the Warner Bros. Pictures Group, streaming series at Warner Bros. Television, as well as content on cable television. Any way you look at it, monumental changes are heading to DC entertainment in an effort to bring more coherency to their content so that they can have a better fighting chance against Marvel.
Warner Bros. Discovery's Search For DC's Own "Feige" Has Already Begun
Zaslav has already been scouting candidates with experience in developing and fostering popular intellectual property with the intent of potentially finding someone to function as a creative and strategic pilot similar to the Marvel Studios president, Kevin Feige, since before the merger closed. One of those candidates included Emma Watts, a former head film executive at 20th Century Studios and Paramount, but it does not seem likely that Watts will take the position. One of Variety's insiders suggested that Zaslav was less interested in finding a creative guru and more eager to hire someone who had the type of business background needed to keep all the different factions at DC working more harmoniously.
It is the belief of Discovery insiders that DC lacks a functioning brand strategy despite the success of films such as Aquaman and The Batman. Most agreeably, Discovery believes that iconic superheroes like Superman have been neglected and need to be revitalized. Despite Warner Bros. Discovery's initiative to breathe new life into iconic characters, they acknowledge the success of stand-alone stories like Joker and want to make more like that as well.
Zaslav has committed to funding $3 billion in synergies in the newborn company, a clear indication of how important cost-cutting will be to Warner Bros. Discovery execs.
Upcoming DC Films projects include Shazam: Fury Of The Gods, Aquaman: The Lost Kingdom," the long-awaited Black Adam film starring Dwayne Johnson, and the untitled third Wonder Woman film starring Gal Gadot.
Could Another DCEU Reboot Be On The Horizon?
It's possible and very likely that Warner Bros. Discovery will decide to reboot the DC Extended Universe while keeping separate DC films like Joker and The Batman intact. We may even see an entirely new DCEU with fresh new actors portraying iconic heroes, vile villains and other characters, regardless of the plans that the upcoming The Flash film were setting in motion.
Of course, it will still take some time before whatever Warner Bros. Discovery's plans for DC's cinematic universe and other content come into fruition. The current slate of upcoming DC productions will still come out whether you like or not. It won't be financially responsible if WBD abandoned those films that have already been produced before they're released, they would be at a loss if they did that. Also, Walter Hamada is still the president of DC Films, his contract is slated to end by the end of 2023, that's a key factor to consider, it's expected that Zaslav is waiting until Hamada's departure before he put his plans for DC into effect.
All things considered, I think we'll see this new development for DC entertainment begin to take shape by 2024/2025. Most of us can agree that the DCEU is a mess, and the only good DC show on The CW is Superman & Lois. DC is in desperate need of a renovation, if they need to reboot everything more or less so that they can have a clearer path to success then so be it.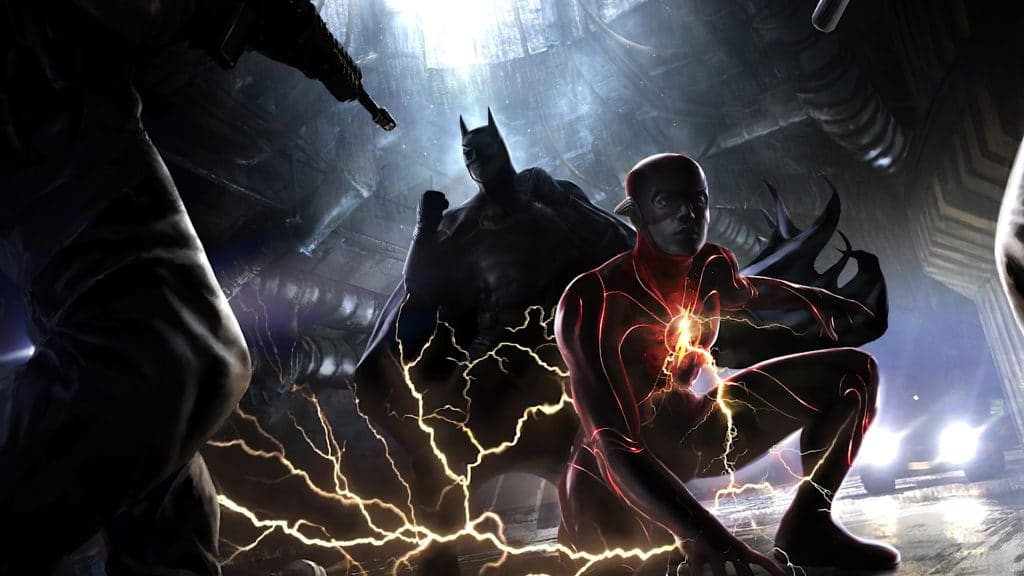 What do think Warner Bros. Discovery should do with DC Entertainment? Would you like to see the DCEU rebooted? Lets us know in the comments below. If you like what you read, follow us on Twitter or Facebook to learn more about Warner Bros. Discovery, and the fate of DC Entertainment.
KEEP READING: WARNERMEDIA AND DISCOVERY HAVE FINALLY MERGED INTO WARNER BROS. DISCOVERY
Source: Variety