It looks like Sonic the Hedgehog won't be the only iconic SEGA game series to make it to the big screen. One of the all-time classic SEGA Genesis beat 'em up game series, Streets of Rage, looks to be next up for the video game-to-film treatment – with a major action movie pedigree tapped to write the project.
Deadline reports that John Wick writer and creator Derek Kolstad wrote the script for the upcoming film project, and he reportedly penned the script on spec. Additionally, Sonic the Hedgehog film series producer dj2 Entertainment and Escape Artists (The Equalizer film franchise) are attached to produce the planned video game-to-film adaptation.
RELATED: DEVELOPERS OF STREETS OF RAGE 4 REVEAL THEY ARE WORKING ON THREE UNANNOUNCED PROJECTS
The Streets of Rage video game began with its first installment on the SEGA Genesis console back in 1991. It spawned two highly acclaimed sequels before laying dormant for decades. The franchise made a comeback in 2020 with the release of Streets of Rage 4 on multiple platforms, including PlayStation 4, Xbox One, Nintendo Switch, Windows PC, macOS, and Linux.
CAN STREETS OF RAGE MIMIC SONIC THE HEDGEHOG'S SUCCESS?
The game is also planned for a release on mobile devices later this year. The revival was an extreme success, selling over 2.5 digital downloads worldwide as of April 2021.
Streets of Rage 2 is viewed as an all-time classic beat 'em up title, and it was one of the SEGA Genesis console's best-selling games of all time. The games are known for their great beat 'em up combat mechanics and iconic music as well. Derek Kolstad, who also wrote the film Nobody starring Bob Odenkirk, looks like a good fit for the material. However, the execution and direction will also be the key to the success.
RELATED: TMNT: SHREDDER'S REVENGE – BEHIND THE SCENES DEVELOPERS DIARY EPISODE 1
The live-action Sonic the Hedgehog film series is experiencing runaway success at the box office, especially in comparison to past Hollywood film adaptations based on popular video games and game franchises. Sonic the Hedgehog 2 has currently grossed $241 million at the worldwide box office and looks poised to surpass the take of the first film.
Even critic reviews for Sonic 2 are rather respectable, with the film getting a 68% rating on Rotten Tomatoes. That's quite high compared to more recent big-budget live-action adaptations of popular video games, such as Mortal Kombat, Warcraft, and Assassin's Creed.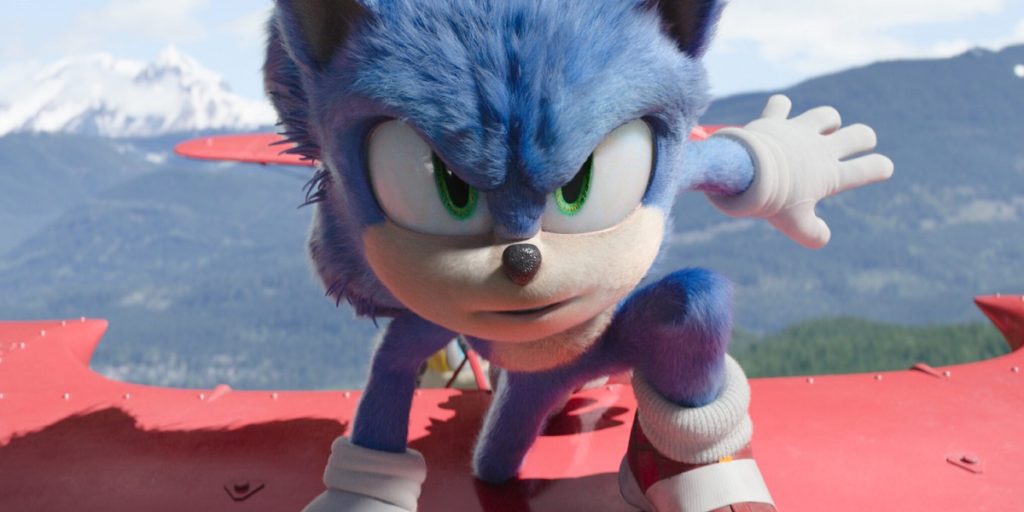 With that in mind, it's plain to see why production companies would want to exploit another one of the most iconic and classic SEGA game IPs for a motion picture adaptation. When it comes to Streets of Rage, it'll be interesting to see who the protagonist is framed as. In the original game series, players take on the role of Adam, Axel or Blaze and save the city from being overtaken by a criminal syndicate led by Mr. Big.
The three characters traverse eight levels with a grand total of 40 moves – including headbutts, back slams, and reverse kicks. Weapons are also strewn throughout the game – sometimes knives, glass bottles, pipes, baseball bats – and can be used to attack enemies. Perhaps a film version would play out like an adventure tale about a thrilling trio of amigos?
It will be interesting to see if Sonic the Hedgehog's success was little more than a fluke, or if producers can make something special again for Streets of Rage. Meanwhile, Nintendo's own mascot, Mario of the Super Mario Bros. series, is due to receive his film adaptation, while it will be animated, later this year from Universal Pictures and Illumination.
Streets of Rage 4 is due to arrive on iOS and Android devices on May 24. But what do you think of the news? Can Streets of Rage find similar success as Sonic the Hedgehog with a film adaptation? Let us know what you think on Twitter.
KEEP READING: SONIC THE HEDGEHOG 2 REVIEW: FASTER, BIGGER, BETTER
SOURCE: Deadline