Kiefer Sutherland thinks Jack Bauer's story in the 24 TV series remains "unresolved," and he would be open to returning to his character if everything went according to plan.
If you thought that was shocking, get this: Sutherland shares that he almost quit the show in its first season.
Keifer Sutherland Looks Back At 24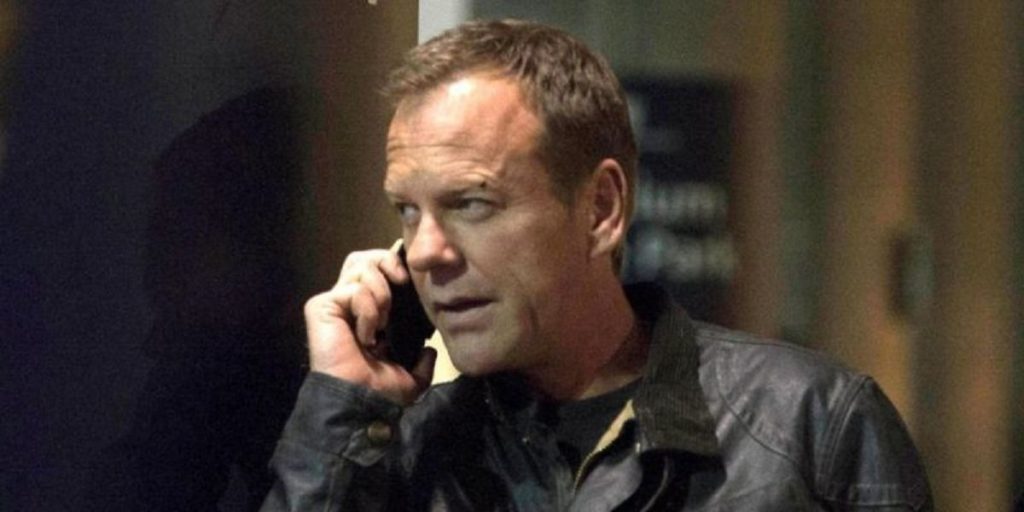 In an interview with GQ Magazine, Sutherland spoke passionately of his time on 24 and sharing that he hasn't yet fully closed the door on that chapter of his life.
"I miss it. It was an incredible experience," Sutherland said of 24. "I have learned that you're just better off not to be definitive about your answer of whether you will do something or not do something. I love playing that character."
"I do believe the story is unresolved. If something were to be written that made sense to me and that I thought was going to contribute to the franchise then I would be behind it, even if my participation in that were to be limited."
He continued to talk about his " involvement will always be predicated on what I perceive is the quality of the writing. If [original showrunner] Howard Gordon is motivated to do it, we'll see what happens."
24 ran for nine season, every season consisted of 24 episodes that took place over the course of one day in real-time. The series started in 2001 just two months after the September 11 terrorist attacks. Sutherland saying that he almost quit the show during the film of its first season following 9/11 due to everything going on with America.
"All of us felt very strongly that after that terrible day of 9/11 when our show started emulating one of the great tragedies in American history, … I remember going through weeks of not wanting to do it anymore, and I think everybody on the show felt the same," Sutherland said. "Nobody wanted anything coming close to representing this awful thing we just watched happened. Having said that, the country felt very differently. Even if it was just a television show and a guy fighting back, that's what they wanted. So that's what we did."
RELATED: JASON MOMOA IN FINAL NEGOTIATIONS TO STAR IN NEW MINECRAFT ADAPTATION
Jack Bauer is a Counterterrorism agent who fights the bad guys of the world, a day at a time. With each week's new episode unfolding in real time, "24" covers a single day in the life of Bauer each season. Jack deals with assassination attempts, nuclear attacks, bioterrorism, torture, traitors, sleeper cells, other bad guys and the alarming tendency for his romances to end badly.
The show ended in 2010, having won an Emmy for outstanding drama series 2006 and it returned in 2014 for a limited series called 24: Live Another Day. In 2017, a spinoff called 24: Legacy premiered and Sutherland actually executive produced the series, but he didn't reprise his role as Bauer. Corey Hawkins ended up leading the show as an ex-Army Ranger named Eric Carter. The spinoff only lasted for that initial season. In 2021, a report claimed that there are "active creative discussions" happening at Fox over a "potential" return of the show. We don't know, for sure. There can only be so much they can say about they are up to at Fox.
Will they continue the "active creative discussions" about this show? Fans want to see Sutherland reprise his role as Bauer. The concept of this show is interesting to think about and messes with your mind a little bit. But, it's overall a great show to watch if you want to challenge your brain to figure out how they fit one day in 24 episodes!
Do you think Sutherland will bring back his Bauer self? What would we expect from this possible rebooted (again!) 24 project? Let us know down in the comments below or on our social media!
KEEP READING: SPIDER MAN'S KRAVEN SPIN-OFF MOVIE CASTS LEVI MILLER
Source: GQ Magazine