As Doctor Strange in the Multiverse of Madness is gearing up for its release on May 6, director Sam Raimi shared an update on a potential Spider-Man 4 with star Tobey Maguire and…well…it's not happening.
In an interview with ScreenRant for the upcoming MCU film, Raimi expressed himself that there are no plans for an upcoming Spider-Man 4, especially fresh off the heels of Spider-Man: No Way Home.
RELATED: XOCHITL GOMEZ SHARES IMPORTANT ADVICE FROM ELIZABETH OLSEN
The most recent film teamed up three generations of Spider-Men together and reunited Tobey Maguire with the Raimi-Verse characters played by Alfred Molina, Thomas Haden Church, and Willem Dafoe.
Why No Spider-Man 4?
You can read Raimi's answer to a potential Spider-Man 4 below:
"I currently don't have any plans to make Spider-Man 4. And they're so successful with the new Spider-Man series that I don't know if that's gonna happen or not. I haven't pursued that."
If Sam Raimi were to make another Marvel film, he should direct another Doctor Strange installment. Reviews of the movie have poured online and on social media, with critics praising Raimi's style and approach to the film's last act after a clunky start. Another Spider-Man film, starring Tobey Maguire, isn't necessary at this stage, especially if the director himself is not interested in revisiting the past, but instead prefers to create new and exciting stories with the current roster of the Marvel Cinematic Universe.
Regardless, a Spider-Man 4 movie with Tobey Maguire & Kirsten Dunst could be interesting down the line, as a legacy sequel of sorts should Raimi ever be interested in doing it (if he wants to). But the current interest that the Marvel Universe is slowly building up is a multiversal war between multiple universes.
The multiverse cracked open in the final episode of Loki, which set the stage for What If…? ultimately setting up Doctor Strange in the Multiverse of Madness in the process. We don't know in what direction the Marvel Universe will take after introducing alternate universes, timelines, and characters from other movies (coughs Professor X coughs).
If you ever told me that I would see Doctor Strange interact with Professor X in a film directed by Sam Raimi, say 14 years ago when Iron Man came out, I wouldn't have believed you. Or better yet, if you told me that we were going to get a Spider-Man film with the three main actors who played Spider-Man on-screen teaming up to fight their greatest hits, I also wouldn't have believed you, but here we are.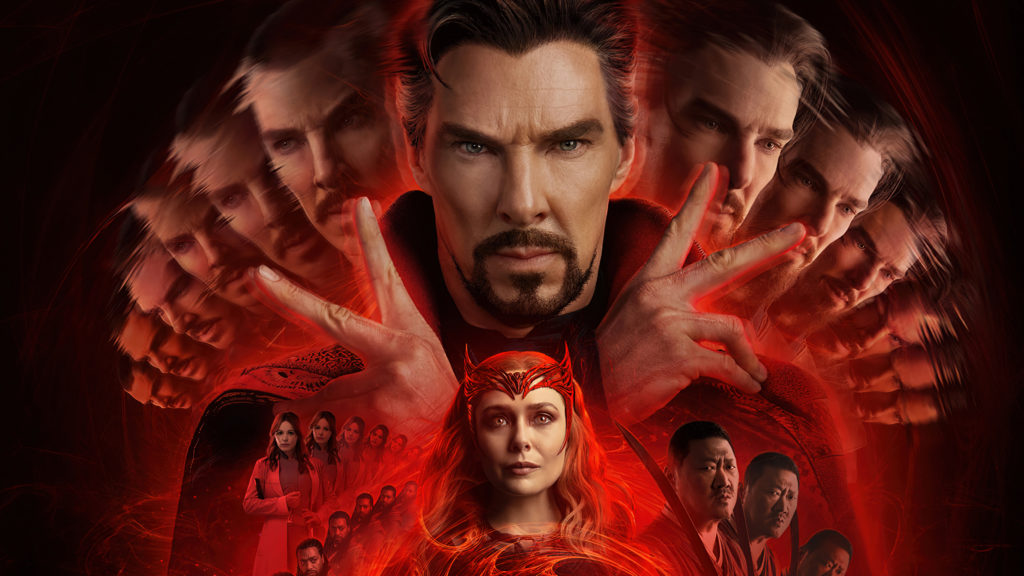 Doctor Strange in the Multiverse of Madness is directed by Sam Raimi, with a screenplay by Michael Waldron. Though it has no connection to Spider-Man 4, it is an exploration of the various parallel timelines that exist. According to the synopsis, "Doctor Stephen Strange casts a forbidden spell that opens a portal to the multiverse. However, a threat emerges that may be too big for his team to handle."
It stars Benedict Cumberbatch, Elizabeth Olsen, Chiwetel Ejiofor, Benedict Wong, Xochitl Gomez, Michael Stuhlbarg, Rachel McAdams, and Patrick Stewart. It is very close to a wide release, with early showings starting at 4pm in most areas on May 5th, before fully releasing in theatres on May 6th. If you don't want to get spoiled before watching the movie, now is the right time to leave social media until you see it and go in completely blind.
What do you think? Should Sam Raimi make Spider-Man 4? Or another Doctor Strange film? Let us know in the comments below and be sure to follow us on Twitter!
KEEP READING: DOCTOR STRANGE IN THE MULTIVERSE OF MADNESS IS SUMMER 2022'S MOST ANTICIPATED MOVIE: BOX OFFICE REPORT
Source: ScreenRant