The actors of the Marvel Cinematic Universe take care of their own, and as newcomer Xochitl Gomez debuts as America Chavez in Doctor Strange In The Multiverse of Madness later this week, she was given some god-tier advice from the Scarlett Witch herself, Elizabeth Olsen. In an interview with Screenrant, the 16-year-old actor opened up about how Olsen mentored her on set.
Advice from Elizabeth Olsen to Xochitl Gomez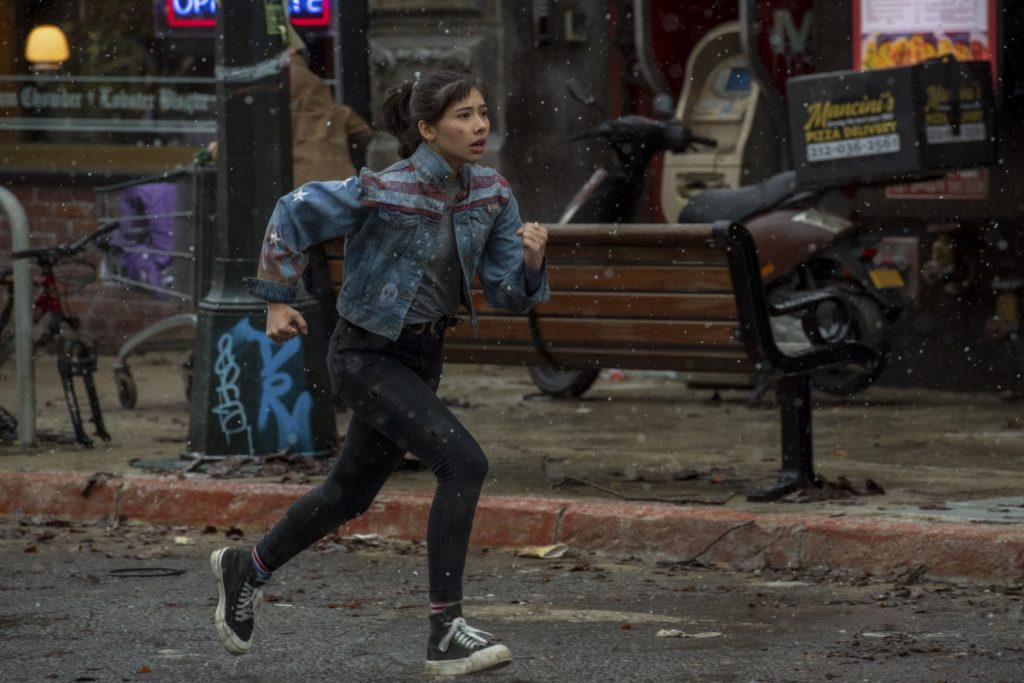 Elizabeth Olsen, she gave me fantastic advice. She said to never hesitate to give Marvel an idea, or to just pitch in about your character. And that Marvel really means that when they want your advice, or any notes or anything … I was like, "Okay…" And I did it! I took the advice, and it was really rewarding to actually see some of the notes I've given actually happen. Then we would do it in a scene, and it's like, "Wow," especially at my age. It was just, "Wow."

Xiochitl Gomez, America Chavez in Doctor Strange in the Multiverse of Madness
RELATED: Doctor Strange in The Multiverse of Madness is Summer 2022's Most Anticipated Movie: Box Office Report
For years, the MCU movies have been known as collaborative environments between actors, directors, and studios. Going all the way back to the beginning with 2008's Iron Man (which started shooting with an unfinished script), Robert Downey Jr. and then-James Rhodey Rhodes Terrence Howard improvised several scenes that ended up in the film's final cut. While it's also been publicized that certain MCU films were more the vision of the studio than their director (specifically Thor: The Dark World and Iron Man 2), the general tone of most directors and stars who have worked with Marvel has been positive.
While we don't know what exactly Xiochitl Gomez suggested for her character in Multiverse of Madness, or how she will play into the plot of the film yet, it's nice to know that voices are being heard on the Marvel sets.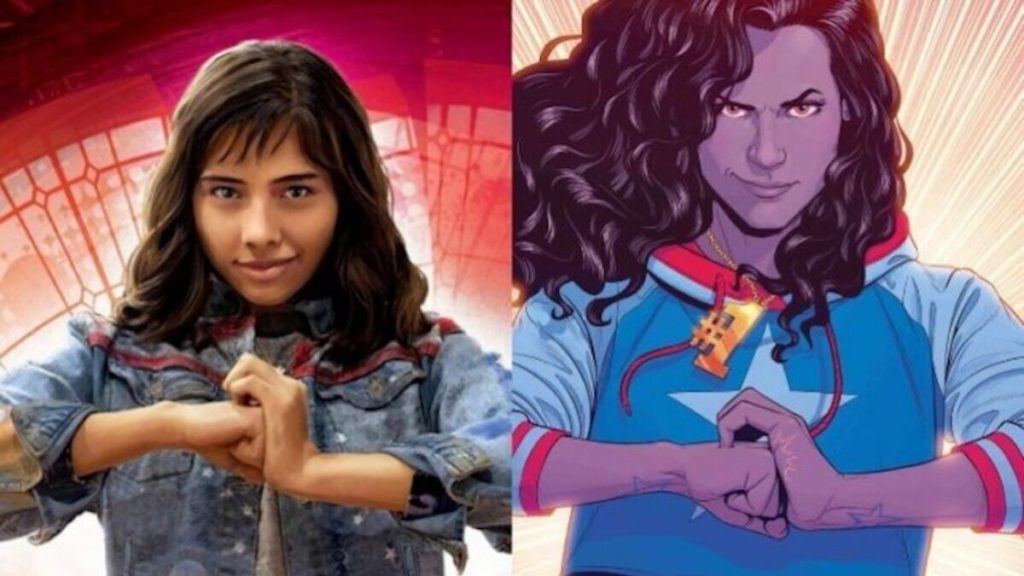 Also exciting is what America Chavez (Xochitl Gomez) as a character means for the MCU.  Along with being yet another key member of the Young Avengers, alongside Kate Bishop, Speed and Wiccan, and Kid Loki, all of which were introduced in the Marvel Disney+ series Hawkeye, WandaVision, and Loki respectively, Chavez is also a member of the LGBTQ and Latinx communities, both of which have been underrepresented in a majority of comic book and superhero films as of late.
RELATED: Doctor Strange in the Multiverse of Madness: Benedict Wong Discusses Wong's Evolution from the 1st Film
However, we're set to see Blue Beetle and Batgirl from DC in the coming months. Xochitl Gomez's Chavez being LGBTQ, like her comic counterpart, has also led to the film being banned in certain countries, yet Marvel stood their ground and refused to remove the references to that aspect of the character. As the cinematic marketplace is moving to become far more inclusive, America Chavez/Xochitl Gomez's introduction in Multiverse of Madness will help open the floodgates for more LGBTQ and Latinx characters to get their time to shine, at least as far as superheroes go.
The other exciting piece of this puzzle is Elizabeth Olsen, who's been with the MCU ever since 2015's Avengers: Age of Ultron as Wanda Maximoff, a woman with telekinetic powers. Since that film, she's appeared in Captain America: Civil War, Avengers: Infinity War, Avengers: Endgame, and got the spotlight in the DisneyPlus series WandaVision, which heavily informs her character when we meet her in Multiverse of Madness.
To keep it brief, Wanda's been on an emotional roller-coaster in recent MCU history, so seeing how that impacts her character in the new film will be a major point of interest and conversation for fans. Like America Chavez, we're unsure as to how Wanda will play into the plot here, but it's sure to make a huge impact. We'll find out about her journey and how it includes Xochitl Gomez's America Chavez when Doctor Strange In the Multiverse of Madness opens a portal into theaters on May 6, 2022.
What are your thoughts on Xochitl Gomez's quotes on Marvel and creative input?  Are you excited to see Doctor Strange In The Multiverse of Madness?  What's your favorite episode of WandaVision?  Let us know in the comments below and on our Twitter.
KEEP READING: Doctor Strange in the Multiverse of Madness Review – Good Fast-Paced Horrific Fun