Who's ready to witness Trevor: The Musical on a streaming platform near you? It's coming June 24th!
The day Disney+ announced they had the rights for Hamilton was a bright day for musical fans. Could Disney+ finally be the streaming platform we have all been waiting for?
There is a massive barrier that sits between musical theatre and mainstream media. This is why majority of the time we only see extremely popular musicals cross over, like Phantom of the Opera, West Side Story, and Wicked. Sometimes a show or creator has such a cult following they are able to get things through. For example, Lin-Manuel Miranda with In the Heights, Hamilton, and Tick, Tick, Boom. And rarely, but it does happen sometimes. Fans are able to see a musical they might never have known existed.
RELATED: DOWNTON ABBEY: A NEW ERA IS JUST AS CHARMING BUT A LITTLE MORE FORCED
Coming to the streaming platform June 24 is a filmed version of the Off-Broadway stage production, Trevor: The Musical. This musical is based off of the 1995 Academy Award-winning short film Trevor. And helped inspired The Trevor Project, a nonprofit organization that has become the world's largest suicide prevention and mental health organization for young LGBTQ+.
Tell Me More About Trevor
Trevor: The Musical focuses on the life of a charming 13-year-old who is on a rocky road to self-discovery. The musical is all about living your best life with a ton of passion, and no one understands that more than 13 year-old Holden William Hagelberger from Sugarland, Texas.
To win the title as the staring role, Hagelberger went through a national virtual casting call with over 1300 submissions. And will be joined by the talented company featuring, Mark Aguirre, Aaron Alcaraz, Ava Briglia, Sammy Dell, Tyler Joseph Gay, Ellie Kim, Colin Konstanty, Brigg Liberman, Diego Lucano, Alyssa Emily Marvin, Isabel Medina, Echo Deva Rosales, Aryan Simhadri, Yasmeen Sulieman, Sally Wilfert, Aeriel Williams, and Jarrod Zimmerman.
Behind the creative team of Trevor The Musical is Dan Collins (Southern Comfort) for the book and lyrics. Also music by Julianne Wick Davis (Southern Comfort), direction was led by Marc Bruni (Beautiful: The Carole King Musical), and choreographed by Josh Prince (Beautiful: The Carole King Musical). The filmed version is directed by Robin Mishkin Abrams, while filming was produced by RadicalMedia with Jon Karmen, Dave Sirulnick, Meredith Bennett, and Jonathan Meyers serving as executive producers.
While Hollywood is going big lately with musical film adaptations, Disney+ might be the best hope for musical fans. One reason being that no matter how small the musical might be, if their is an audience for it, Disney+ might be willing to take it on as a project. Trevor: The Musical definitely has an undeniable connection to Pride Month (June), the LGBTQ+ Community, and a younger demographic.
This announcement also gives musical lovers another filmed version to obsess over. Usually when musicals cross the mainstream threshold, they tend to go under a makeover. Goodbye the stage and hello to Hollywood Magic. This can be great or horrible depending on the fan. But most musical fans really enjoy the overall feeling of a stage production. Another reason is by filming this way it can keep Disney+ production budgets lower, while providing a variety of new content with quick film release dates.
There are always musicals being worked on, traveling, or about to debut on stage. Disney alone has had 17 Broadway Shows, with Newsies being the only one on the streaming platform right now. But they really don't need to do their own shows, because Hamilton and Trevor: The Musical are not copyrights of Disney. Just like those two shows, there are a vast variety of other musicals that would be perfect for the Disney+ audience. For examples, Anastasia the musical, School of Rock, and Mrs. Doubtfire the musical.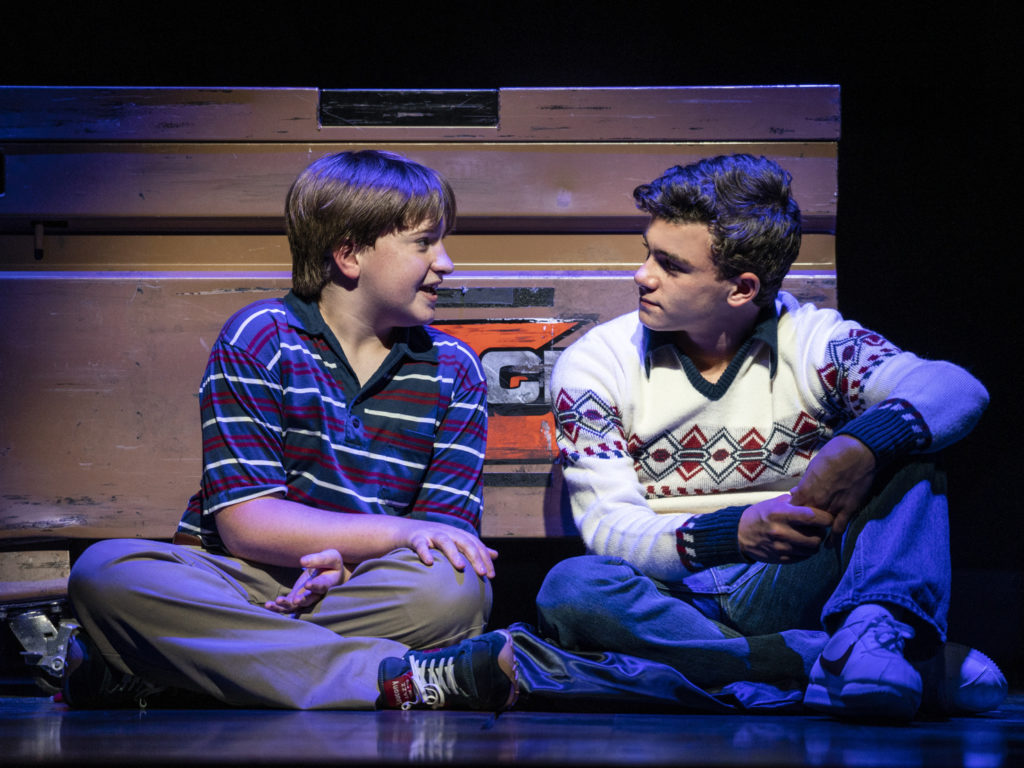 Disney+ announcing Trevor: The Musical reignites hopes that musical fans can expect to see more musicals in the future. And it seems that this new filmed version of the Off-Broadway show is a great way to test the waters regarding audiences. Don't forget to checkout this amazing exclusive June 24th only on Disney+.
Let us know in the comments what other musicals Disney+ should pick up, or which of their own should be next!
KEEP READING: OBI-WAN KENOBI'S EWAN MCGREGOR AND HAYDEN CHRISTENSEN PRAISE THE STAR WARS PREQUELS
Source: Deadline