Warner Bros. Games brings the WB's biggest characters throughout the company together in an epic crossover free-to-play fighting game, MultiVersus.
Today marks the day that I got to play as Shaggy and throw a sandwich at Wonder Woman. I have never had the inspiration or idea to do so, but somehow that is an event that happened in my life. And it was GLORIOUS! Warner Bros. Games teamed up with Player First Games to bring us MultiVersus. Characters from every WB IP are coming together in an epic, free-to-play, crossover platform fighting game. Ever wonder who would win in a fight between Superman and Bugs Bunny? How about Arya Stark and Harley Quinn? Or even Jake from Steven Universe vs. Velma Dinkley? Now players can find out firsthand with MultiVersus.
MultiVersus Technical Alpha First Impression
From today until May 27, 2022, MultiVersus has begun its technical alpha. Players have the opportunity to check out the game so far and play with other players and live out their wildest WB dream matchups. Players who weren't able to partake in the technical alpha will get their chance when the game goes into Open Beta on July 2. I only really got a chance to start the game, so it is literally just an impression. I'll do a full breakdown after really going in and actually progressing. Also, the thumb pad on my controller broke so it got uncomfortable. Which is why you see me walking off the edge during the tutorial. I'm not that bad at gaming.
RELATED: New Multiversus Trailer Reveals Tasmanian Devil, The Iron Giant and Velma; Open Beta Coming July 2022
But for a first impression, MultiVersus makes a great one. Something about using OP Shaggy for the tutorial just really sets the tone for the experience. This game is made by fans for fans. It is first and foremost just a fun time. Players get to play as some of their favorite Warner Bros. characters without having to dedicate a lot of time or effort to learn a system and can hop in and have fun. Right away I was going Super Shaggy chucking sandwiches and giving people THE KNEE! Which has to be inspired by a certain Captain of another platform fighter. It was simple to learn, but also you can tell there is intricate depth to this game.
I also played as Bugs Bunny, Velma Dinkley, and Taz. I have to say, as simple as the game is to learn, it is joyfully complex to master. How different each character is really hyped me up about the game's potential. I am excited and afraid of the number of hours I can easily lose trying to master a character. The timings, the effects, the multiple applications, the possibilities are endless. This is all just the surface of the game too. I haven't even begun to dig into the progression system! Being able to customize my character on top of learning their strengths and weaknesses sounds like a lot of fun, but dangerous to my productivity.
RELATED: LEGO Star Wars: The Skywalker Saga Review [XBOX] – The Ultimate Comfort Game
The first impression and the potential are great. I will likely stay up playing a bit tonight. The only downside, the online matches get a bit choppy. It's a technical alpha, so things like this are expected. But you can see it in my gameplay video, it just kind of gets weird sometimes. I'm sure the devs are on it and are constantly improving it. I wouldn't be surprised if they were updating it as I write this. I'll cover how big of an issue it turns out to be or not be in a full breakdown after the technical alpha ends.
The MultiVersus technical alpha is occurring until May 27, 2022. Fans who want a chance to join the Technical Alpha, head over to www.MultiVersus.com to sign up! Otherwise, stay tuned for the Open Baby coming July 2, 2022. For more hands-on impressions and other perspectives. Be sure to tune into our Twitch livestream early next week!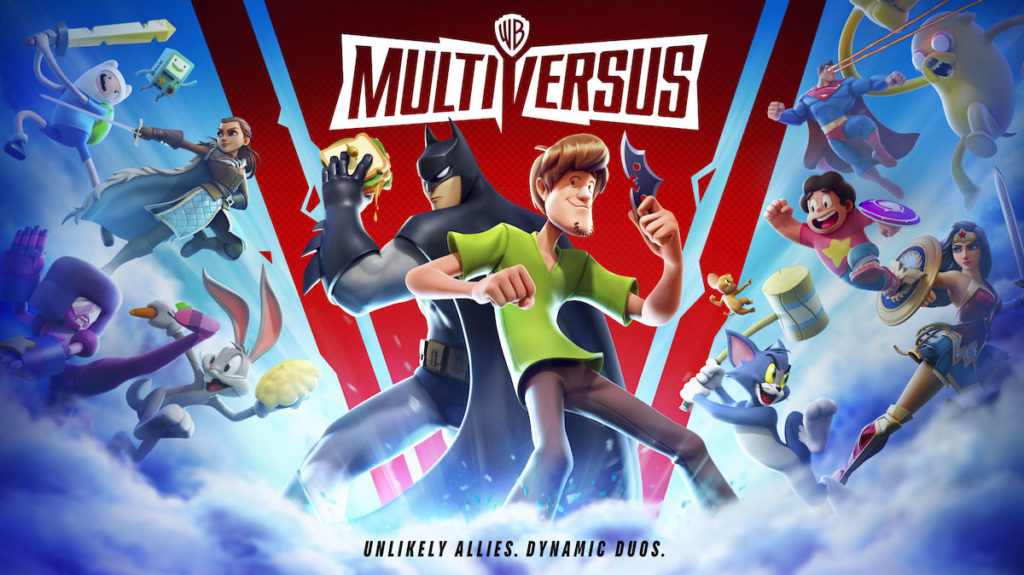 Are you taking part in the MultiVersus technical alpha? What dream matchups do you want to see? Will we get Freakazoid or the Animaniacs in the future? Let us know what you think in the comments below and share your future character predictions with us on Twitter!
KEEP READING: Classic Sci-Fi Survival Horror Is Back When Dead Space Launches January 27, 2023 for PlayStation 5, Xbox Series X|S and PC