Netflix has released the first 8 minutes of Stranger Things Season 4
With only a week left until the first part of Season 4 premieres, Netflix has turned the anticipation dial up to 11 by releasing the first 8 minutes of the new season of Stranger Things. Season 4 of Netflix's hit sci-fi horror series will be broken into two volumes, making this a summer full of Stranger Things. Volume 1 will release next Friday, May 27, 2022, and Volume 2 will release on July 1, 2021. The 8-minute clip below will make the one-week wait seem like an eternity by making viewers want to binge the new episodes even more.
First 8 Minutes of Stranger Things 4
RELATED: Stranger Things 4 Unleashes Explosive Official Trailer
The short but telling clip tells a lot of story in just 8 minutes. What stands out immediately is the quiet. The bright imagery is creepily contrasted by the eerie absence of noise. The scene being shown also takes place in the past, 1979, with Ten. Ten is undergoing some tests, continuing the quiet that has filled the clip so far, that is until loud noises are heard outside of the room. Then the lights strikeout, and the guy who administered the test awakens to the room disheveled, and Ten lying there dead. The test administer continues through the complex, finding more and more dead children. Until finally he comes to one alive.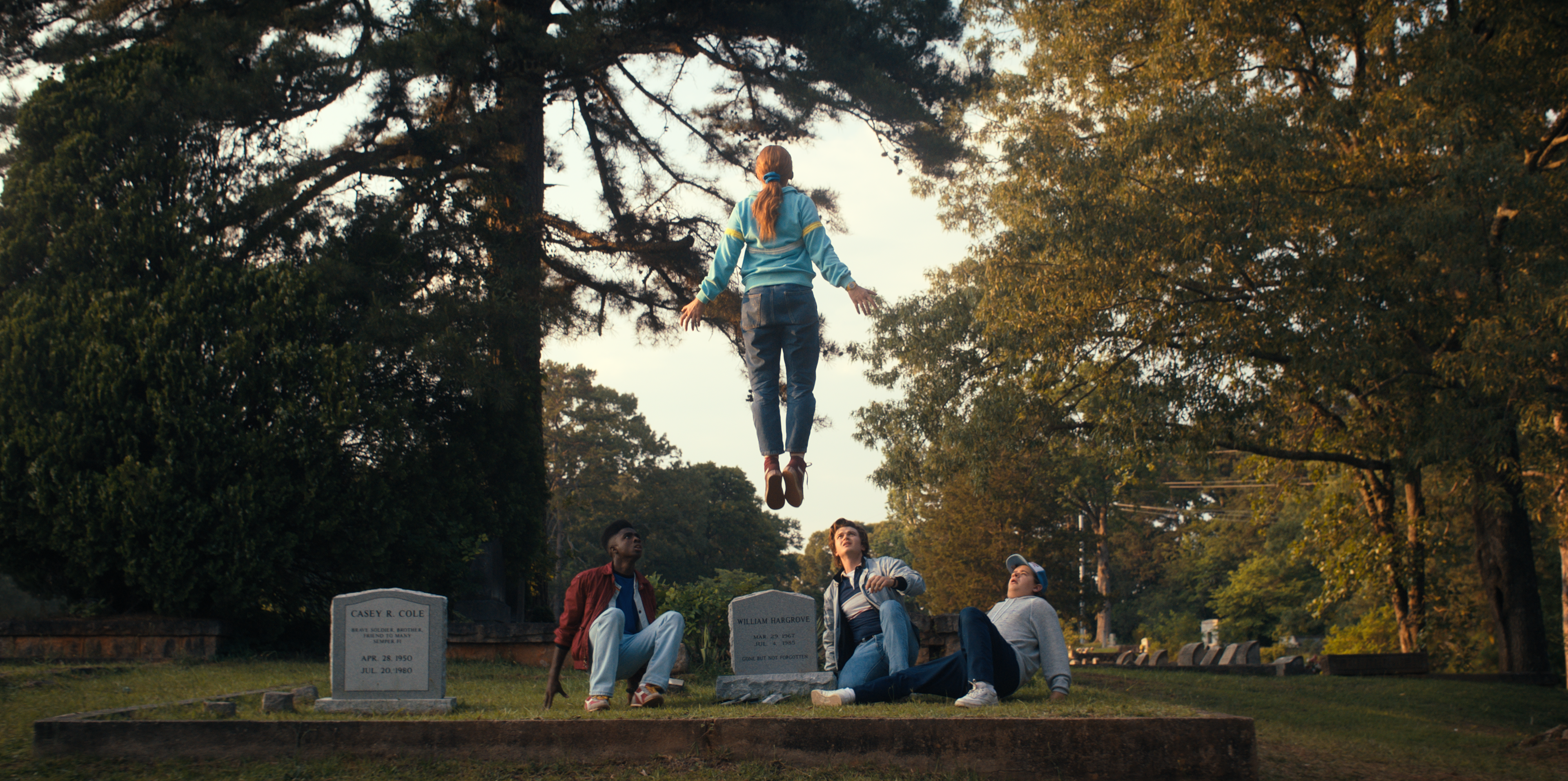 That lone living child turns out to be Eleven, and her powers seem to have taken over her. It looks like Season 4 will dive deeper into Eleven's origin. It also seems like there might be a darkness we haven't yet fully experienced in her character. We'll just have to wait and find out when Stranger Things 4 Volume 1 releases on Netflix on May 27, 2022.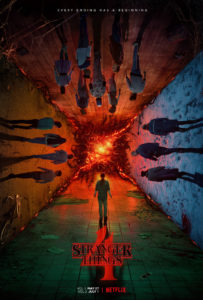 ABOUT STRANGER THINGS 4
Release Date: May 27 (Volume One) and July 1 (Volume Two) Exclusively on Netflix
Created by: The Duffer Brothers
Produced by: Monkey Massacre Productions & 21 Laps Entertainment
Executive Producers: The Duffer Brothers, Shawn Levy, Dan Cohen of 21 Laps Entertainment, Iain Paterson, and Curtis Gwinn
Directors: The Duffer Brothers (401, 402, 407, 408, 409), Shawn Levy (403, 404), Nimród Antal (405, 406)
Writers: The Duffer Brothers (401, 402, 407, 408, 409), Caitlin Schneiderhan (403), Paul Dichter (404), Kate Trefry (405), Curtis Gwinn (406)

Starring: Winona Ryder (Joyce Byers), David Harbour (Jim Hopper), Millie Bobby Brown (Eleven), Finn Wolfhard (Mike Wheeler), Gaten Matarazzo (Dustin Henderson), Caleb McLaughlin (Lucas Sinclair), Noah Schnapp (Will Byers), Sadie Sink (Max Mayfield), Natalia Dyer (Nancy Wheeler), Charlie Heaton (Jonathan Byers), Joe Keery (Steve Harrington), Maya Hawke (Robin Buckley), Priah Ferguson (Erica Sinclair), Brett Gelman (Murray), Cara Buono (Karen Wheeler) with Matthew Modine (Dr. Brenner) and Paul Reiser (Dr. Owens)

Additional Cast Members: Jamie Campbell Bower (Peter Ballard), Joseph Quinn (Eddie Munson), Eduardo Franco (Argyle), Sherman Augustus (Lt. Colonel Sullivan), Mason Dye (Jason Carver), Nikola Djuricko (Yuri), Tom Wlaschiha (Dmitri), Myles Truitt (Patrick), Regina Ting Chen (Ms. Kelly), Grace Van Dien (Chrissy), Logan Riley Bruner (Fred Benson), Logan Allen (Jake), Elodie Grace Orkin (Angela), John Reynolds (Officer Callahan), Rob Morgan (Chief Powell), Amybeth McNulty (Vickie) and Robert Englund (Victor Creel)

Logline: It's been six months since the Battle of Starcourt, which brought terror and destruction to Hawkins. Struggling with the aftermath, our group of friends are separated for the first time – and navigating the complexities of high school hasn't made things any easier. In this most vulnerable time, a new and horrifying supernatural threat surfaces, presenting a gruesome mystery that, if solved, might finally put an end to the horrors of the Upside Down.
What do you think of this 8-minute clip of Stranger Things Season 4? Do you think Eleven intended to do what she did? Or is there something evil buried within her? Let us know what you think in the comments below and share all your theories with us on Twitter!
Source: Netflix
KEEP READING: The Umbrella Academy Season 3 Release Exhilarating Official Trailer and New Stills