**MAJOR SPOILER WARNING FOR FIRESTARTER**
The Illuminerdi's We're Always Watching is our new movie podcast where members of this nerd collective discuss the newest movies to hit theaters and streaming services. On We're Always Watching we will give listeners a bit of insight into the filmmaking process as we look back at the pre-production and production news during filming. We'll also go through any exclusives we had about this project and look at which were true and if any weren't, why that might be. And we will of course be breaking down and giving our in-depth review of the movie.
RELATED: MAY 2022: NEW MOVIES YOU DON'T WANT TO MISS
THE ILLUMINERDI'S WE'RE ALWAYS WATCHING: FIRESTARTER
We're Always Watching Episode 2 "Firestarter"
RELATED:: FIRESTARTER REVIEW: A WEAK STEPHEN KING ADAPTATION
This week Joe Deckelmeier, leader of The Illuminerdi, Josh Goldman, head of Twitch, and Jezzer Zeus, of The Illuminerdi's Ranger Wrap Up, are sharing their thoughts about the horror-filled world of Firestarter, the new Stephen King adaptation. The Stephen King novel first hit shelves in 1980 with the original Firestarter movie starring David Keith and Drew Berrymore which was released in theaters in 1984.
In this episode of We're Always Watching we will be discussing if it is better to watch the original project before the reboot or remake, how the 2022 Firestarter differs from the 1984 version, and the movie's score. And somehow Jezzer manages to connect Firestarter to Fantastic Four which quickly devolves into the guys fan casting the upcoming Fantastic Four movie. To see how The Watchers connected those dots check out this new episode of We're Always Watching.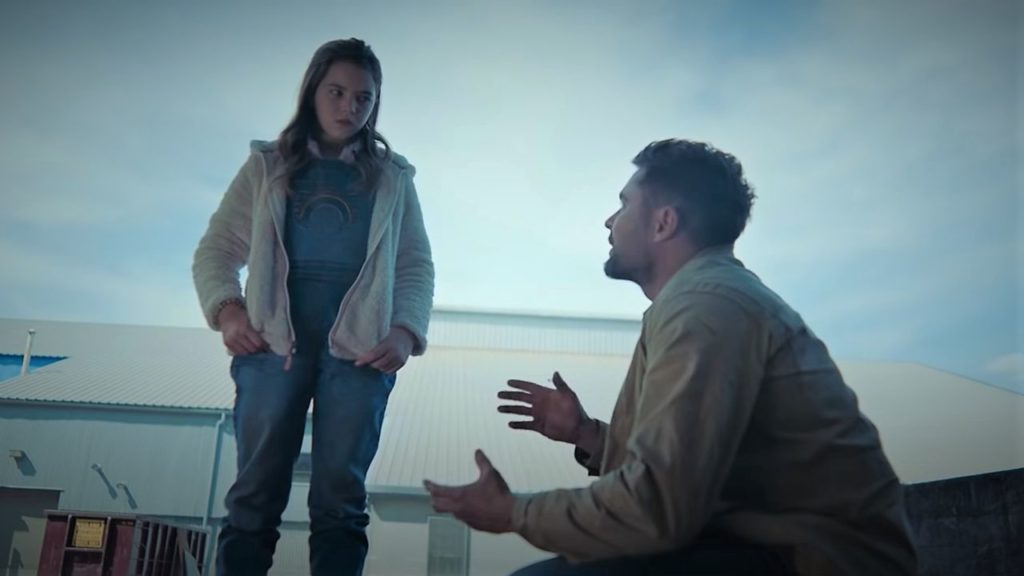 Today's box office and television screens are chock full of adaptations, remakes, and reboots. Firestarter is an example of both an adaptation of one of Stephen King's classic horror novels and remaking a classic movie with a new twist to the story. The original falls squarely into the horror genre, but this new adaptation takes a more science fiction or even superhero style take. However, even with a new take on the main character's origin does Firestarter fall into the reboot trap of feeling too predictable?
Firestarter is available in theaters and on Peacock now.
About Firestarter
Release date: May 13, 2022 (USA)
Director: Keith Thomas
Adapted from: Firestarter by Stephen King and the 1984 film Directed by Mark L. Lester and Starring Drew Barrymore
Executive Producers: Ryan Turek, Gregory Lessans, Scott Teems, Martha De Laurentiis, J.D. Lifshitz, and Raphael Margules
Distributed by: Universal Pictures
Cast: Zac Efron, Ryan Kiera Armstrong, Sydney Lemmon, Kurtwood Smith, John Beasley, with Michael Greyeyes, and Gloria Reuben

Synopsis:
In a new adaptation of Stephen King's classic thriller from the producers of The Invisible Man, a girl with extraordinary pyrokinetic powers fights to protect her family and herself from sinister forces that seek to capture and control her.
For more than a decade, parents Andy (Zac Efron; Extremely Wicked, Shockingly Evil and Vile; The Greatest Showman) and Vicky (Sydney Lemmon; Fear the Walking Dead, Succession) have been on the run, desperate to hide their daughter Charlie (Ryan Kiera Armstrong; American Horror Story: Double Feature, The Tomorrow War) from a shadowy federal agency that wants to harness her unprecedented gift for creating fire into a weapon of mass destruction.
Andy has taught Charlie how to defuse her power, which is triggered by anger or pain. But as Charlie turns 11, the fire becomes harder and harder to control. After an incident reveals the family's location, a mysterious operative (Michael Greyeyes; Wild Indian, Rutherford Falls) is deployed to hunt down the family and seize Charlie once and for all. Charlie has other plans.
Be sure to check out The Illuminerdi's We're Always Watching to find out what Joe Deckelmeier, Josh Goldman, and Jezzer thought of Firestarter. Stay tuned for more in-depth reviews, breakdowns, and behind-the-scenes looks into the latest releases! Share your thoughts with The Illuminerdi on our social media or  Joe Deckelmeier, Josh Goldman, and Jezzer directly!
KEEP READING: THE ILLUMINERDI'S WE'RE ALWAYS WATCHING PODCAST EP. 1: DOCTOR STRANGE IN THE MULTIVERSE OF MADNESS