British prosecutors have charged actor Kevin Spacey with four counts of sexual assault against three men. Since 2017, the two-time Academy Award-winning actor has faced multiple accusations and lawsuits for past and present misconduct throughout his career.
Spacey won two Oscars for his roles in The Usual Suspects and American Beauty, and had a leading role in the Netflix political drama House of Cards. He also starred in films such as L.A. Confidential, Pay it Forward, Superman Returns, Margin Call, and Horrible Bosses. Kevin Spacey has additionally done voice work for A Bug's Life and Call of Duty: Advanced Warfare.
Kevin Spacey's Sinister Secrets Come Out
In 2017, Kevin Spacey's career and reputation took a hit as numerous sexual misconduct allegations were brought to light. Actor Anthony Rapp accused Spacey of unwanted advances in 1986, when Rapp was underage. At least 15 more people came forward with their stories of Spacey's inappropriate behavior, uncovering a history of abuse dating as far back as 1981.
On the same day of Rapp's allegations, Kevin Spacey also came out as gay when apologizing to the younger actor. Celebrities in the LGBTQ community such as Billy Eichner, George Takei, and Wanda Sykes were not impressed with Spacey's decision to come out through his statement to Rapp.
RELATED: PLEASURE MOVIE REVIEW: A TRAGIC AND UNFLINCHING PORTRAIT OF AN ASPIRING PORN STAR
Although Kevin Spacey denied his misdeeds, along with all misconduct charges being dismissed for crossing the statute of limitations, the public outcry proved to be too much to ignore. As a result of the growing negative publicity with the actor, Spacey was let go from House of Cards (US), Gore, and All the Money in the World. Most productions involving him were canceled, truncated, or reshot, and many organizations severed ties with him.
Ever since the influx of assault allegations, Spacey has kept a low profile. His last major film project was the 2018 biographical crime drama Billionaire Boys Club, which was a critical and commercial failure. On the side, Spacey uploaded three YouTube videos on Christmas Eve from 2018 to 2020, monologuing in-character as Frank Underwood from House of Cards (US).
RELATED: OBI-WAN KENOBI: 7 CHARACTERS WE WOULD LOVE TO SEE MAKE AN APPEARANCE IN THE NEW STAR WARS SERIES
Despite the controversies, Kevin Spacey has been working on Once Upon a Time in Croatia, The Man Who Drew God, and Peter Five Eight, implying an ambition for a comeback. Unfortunately, recent charges adding to his tarnished reputation could spell disaster…
Fame is But a House of Cards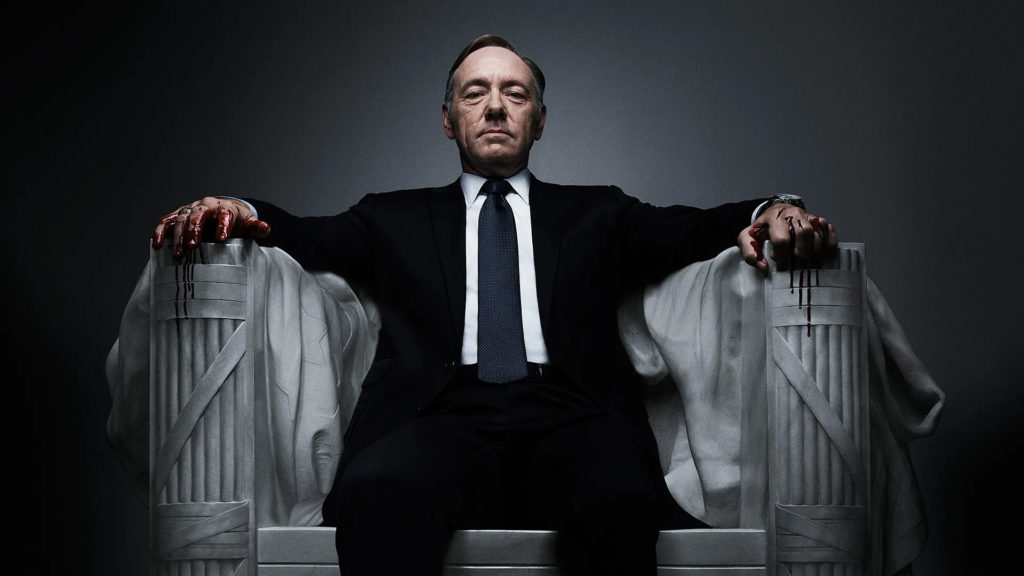 On May 26, 2022, Spacey finds himself in trouble again as Britain's Crown Prosecution Service charged him with four counts of sexual assault on three men. These incidents took place between 2005 and 2008 in London, along with one in Gloucestershire in 2013. The alleged victims are currently in their 30s and 40s, with one of them subjected to non-consensual penetrative sexual activity.
Spacey had previously served as artistic director for the Old Vic Theater in London from 2004 to 2015, covering the timeframe the aforementioned incidents took place. As Spacey is currently not in England or Wales, the authorized charges cannot be formally applied until he enters those territories. Prosecutors might enact extradition if the actor does not return to face the charges.
What is your stance on Kevin Spacey's situation? How have these revelations affected your view on the characters he played in his career? Let us know on social media and make sure to keep it civil.
KEEP READING: AQUAMAN 2: HOW AMBER HEARD'S MERA ROLE HAS UNEXPECTEDLY CHANGED IN THE LOST KINGDOM (SPOILERS)
Source: CNN