Get a sneak peek at The Dragon Prince Season 4.
Kicking off day 3 of Netflix Geeked Week, Netflix released a sneak peek at the long-awaited fourth season of The Dragon Prince. It has Been about 2 and a half years since Season 3 first aired in November 2019. At the end of Season 3, Viren's army was defeated and Viren himself perished from his massive fall. Zym's mother, Zubeia, has awakened from her slumber and reunited with her son, and peace looked to be on its way. But Claudi resurrected her father. Viren, and Aaravos spun themselves into a cocoon beginning his metamorphosis into a new evil form. It looks like the true final battle of the series is only just beginning.
The Dragon Prince Season 4 Sneak Peek
RELATED:
The Dragon Prince Season 4 sneak peek provides no words, just a gorgeous and ominous display of magic. Season 4 looks to be titled "Mystery of Aaravos" and will likely go into the lore and plot of the fallen star touched elf. Fans will finally know why one of the great ones was locked in this evil mirror, what his metamorphosis will yield, and his evil plot that has obviously already been set in motion. It has been a long time since the end of Season 3, so there's no better time to catch up on the series. We don't have an exact date yet, but The Dragon Prince Season 4 can't be far away.
ABOUT NETFLIX GEEKED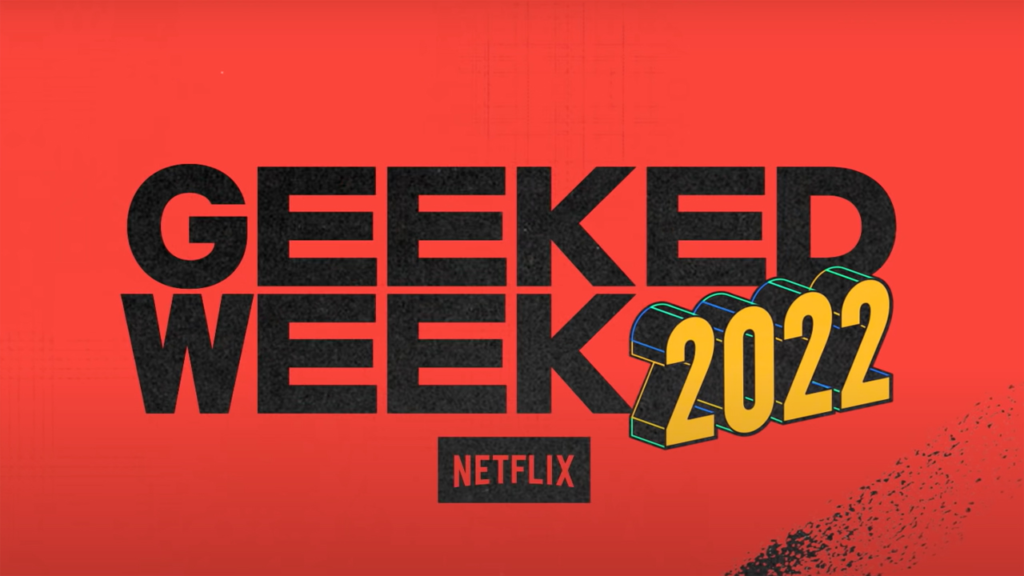 Netflix Geeked, Netflix's home for all things genre entertainment, is prepping for our second annual Geeked Week and we're going all out for this year's festivities. Geeked Week 2022 is a free five-day virtual event celebrating Netflix's genre series, films, and games that runs June 6-10 across all your favorite platforms. You can expect tons of exclusive news, new trailers, celebrity appearances and so much more. Here's everything you need to know so you don't miss a thing:
RELATED: The Sea Beasts Reveal the Savage Wonders of the Sea on July 8
How to Watch
Netflix is hosting Geeked Week across all major platforms including our YouTube, Twitter, TikTok, Twitch and Facebook channels.
What to Expect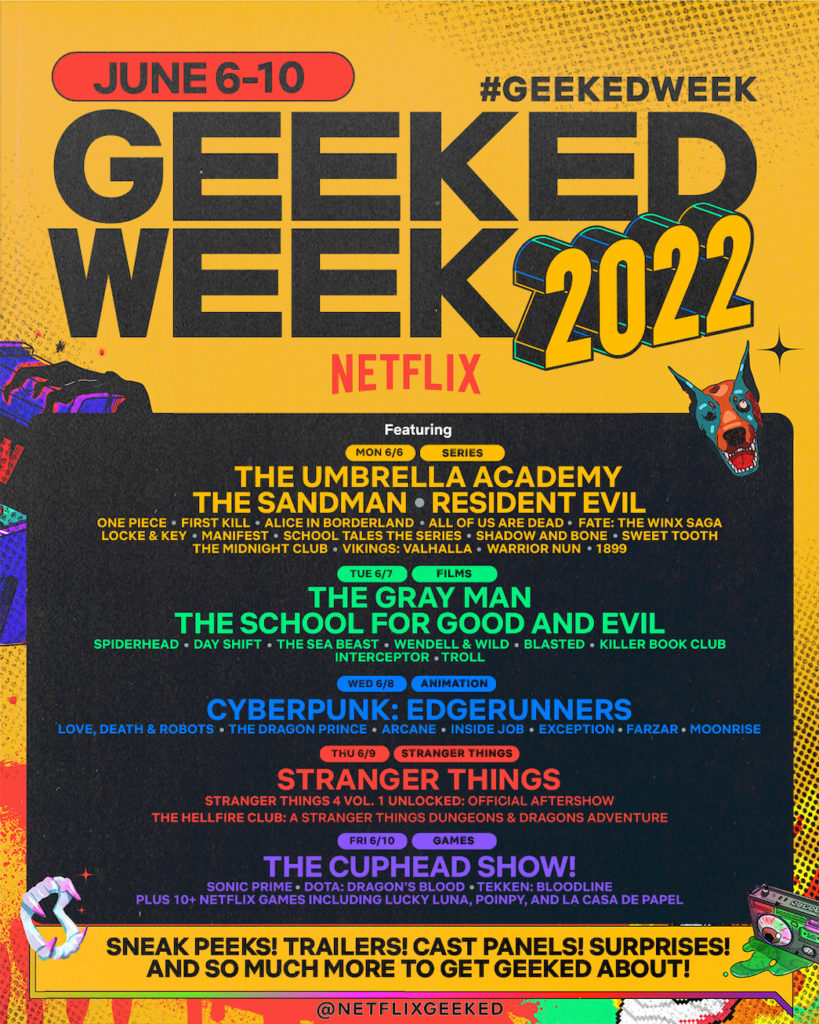 Every day promises lots of excitement about our Netflix genre series, films and games, including exclusive teaser and trailer premieres, sneak peeks, surprise announcements, never-before-seen footage, cast interviews, script table reads, and much more covering more than 60 Netflix projects. There even is a whole day dedicated to Stranger Things!
And each day of Geeked Week has a special theme:
Monday, June 6 (Day 1) – Series;
Tuesday, June 7 (Day 2) – Film;
Wednesday, June 8 (Day 3) – Animation;
Thursday, June 9 (Day 4) – Stranger Things;
and Friday, June 10 (Day 5) – Games.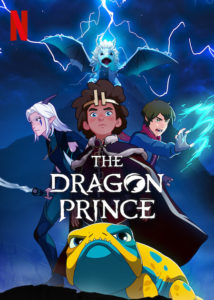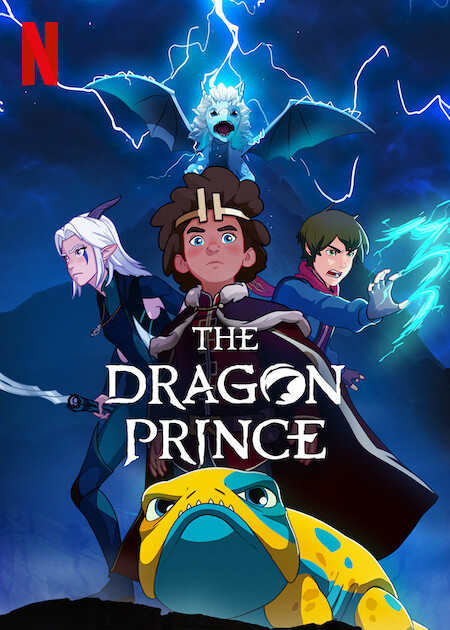 About The Dragon Prince
Release: Seasons 1-3 now Streaming, Season 4 TBA
Creators: Aaron Ehasz, Justin Richmond
Produced by: Wonderstorm
Cast: Paula Burrows, Jack De Sena, Sasha Rojen, Jason Simpson, Racquel Belmonte, Jesse Inocalla, Erik Dellums
Synopsis (Season 3):
The new season opens as Callum and Rayla finally enter the magical land of Xadia, and begin the last and most dangerous leg of their journey to reunite Zym with his mother, The Dragon Queen. Meanwhile, Ezran returns to the kingdom of Katolis to take his place on the throne, only to be immediately pressured to go to war with Xadia. Lord Viren, who is imprisoned and desperate, begins to realize the power of his new ally – the mysterious Startouch elf, Aaravos.
In season three the series will reach its most epic heights yet. We will discover the wonders of Xadia, encounter heroes, old and new, and learn some previously untold history about how Zym ended up on this epic journey. Season three will introduce new iconic characters – good, evil, and of course layered and complicated. Long-held beliefs will be challenged, new magic will lead to incredible powers, and a momentous battle will be waged in the name of finally stopping a centuries-old conflict that has affected generations.

Season one of The Dragon Prince premiered on September 14, 2018, and immediately topped popularity lists across Rotten Tomatoes, Fandom, and Tumblr. It was quickly renewed for a second season, which premiered on February 15, 2019. The Dragon Prince was a top ten digital original throughout its season runs, has captivated a large and passionate fan community and has been lauded for the diversity of its characters and deeply layered storytelling. Both seasons have a 100% fresh rating on Rotten Tomatoes.The series' mix of action, adventure, and humor has attracted genre fans, families, teens, and animation fans of all ages.
Are you excited for the return of The Dragon Prince? What do you think Aaravos' metamorphosis will yield? Will Ezra reclaim the throne now? Let us know what you think in the comments below and be sure to share your theories with us on Twitter!
Source: Netflix
KEEP READING: The Gray Man Clip Highlights Ryan Gosling in a Savage Action Sequence