Eddie Kingston says AEW star should be on many people's Mount Rushmore of pro wrestlers, but he is not a fan of him backstage.
Eddie Kingston is known for his very blunt promos which pull no punches and cut straight to the core. This is why he has been involved in such high profile feuds with the likes of Jon Moxley, CM Punk and Chris Jericho. However, another feud has been brewing for a while and it may come from a real life disdain for an AEW star.
Eddie Kingston recently was a guest on Weekend Joe where he spoke on his relationship with Bryan Danielson and why he dislikes the AEW star and his backstage attitude.
"Longer than Mox [Jon Moxley], I've known Bryan [Danielson], and Bryan's been a piece of sh*t since I've met him," Eddie Kingston said.  "I'm not going to lie to you guys and be like, 'Oh yeah, we're best buds.' No, I don't.

Bryan, in my opinion, should be on [a lot] of Mt. Rushmore's for wrestling. You could go independents, you could go now, if you're talking about technical wrestlers … all this stuff, Bryan is in the G.O.A.T. discussion with anybody. But I'm not a mark, I'm not a fan, I'm not a stan, if I think you're a bad person or, for Bryan, I think he's a judgmental prick. He judges people, so I don't like Bryan."

H/T To Wrestling Inc. For Transcription
But He Seems So Nice
Hearing this said about Danielson is a shock to me. His in-ring work seems a little stiff and brutal so if Eddie Kingston said he wasn't fun to wrestle then I would believe that. However, from what I've seen from his life outside the ring like on Total Divas and Total Bellas, he seems like a goofy and fun uncle. To hear he is judgmental and not a kind and supportive part of the AEW locker room is surprising.
RELATED: AEW REMOVES MJF FROM THEIR WEBSITE FOLLOWING "PIPE BOMB" PROMO
However, Danielson has even described himself as a bully. On an episode of The Ringer Wrestling Show he went into why he believes himself to be a bully backstage at AEW shows.
"I start to bully people around a little bit and people will laugh and think that's funny, but it's actually very true. I don't bully like, I don't bully people I don't know, I bully people like Paul Wight [Big Show] and Mark Henry. When I came in and Paul saw me, he goes, 'Oh no, the bully's back'… On Wednesday, I said, 'Yeah, I've just now started bullying Lee Lee Moriarty,' and he goes, 'You won't bully me.' Like, just dead straight. I love that.

He's awesome in the sense that he's, he's quiet, but he's not shy. He's very confident in himself and that's super cool. We're just having fun, but it's like, yeah. That's kind of the dynamic. I come in and try to bully people and then sometimes the tables get turned around."
Is It Bullying Or Just Joking Around?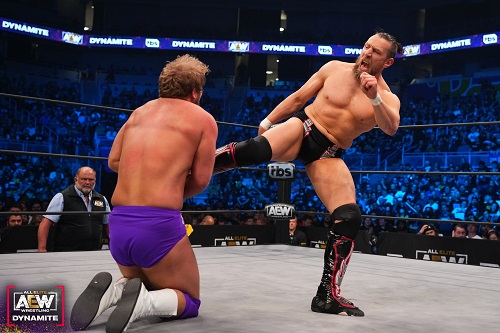 The way Danielson describes his bullying is like a fun joke between friends, but is that how the AEW locker room feels about it? Eddie Kingston doesn't seem to think of Danielson's bullying as a fun joke.
RELATED: AJ MENDEZ REVEALS WHO SHE THINKS THE BEST AEW WRESTLERS ARE
It would be a shame if Danielson is a bully and/or a jerk backstage because he is so well respected in the wrestling world. I'm sure a lot of young wrestlers have and will come to him for advice and him being a jerk or judgmental like Eddie Kingston said, could be the final straw for them to leave wrestling. Which could mean we could lose a big future star because of it.
The Feud Will Have To Wait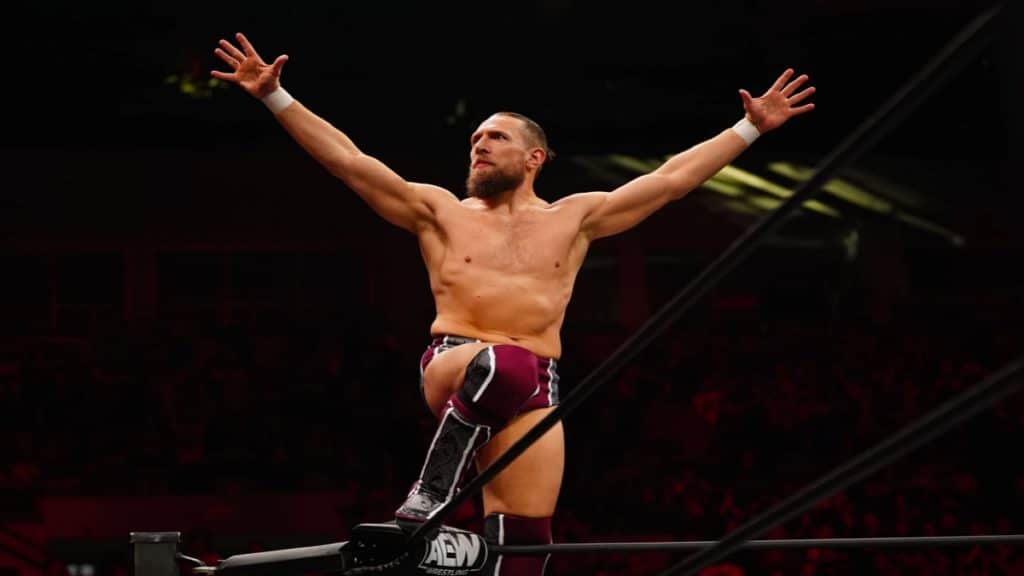 A possible feud between these two popular AEW stars would make for some very good matches as whatever these two touch seem to turn to gold. However, it was recently reported that Danielson is "banged up" and may have suffered a concussion. The next time they meet they may be on the same side though. The two are scheduled to be part of a "Blood & Guts" match on June 29. They would be facing the Jericho Appreciation Society, but maybe after that.
Were you surprised to hear Danielson is possibly "a judgmental prick" or a bully?  Would you like to see a feud between Eddie Kingston and Bryan Danielson? Leave a comment over on Twitter and tell us who you would like to see these two face next if not each other.
KEEP READING: DAMIAN PRIEST RECALLS HOW HE WAS ASKED TO JOIN JUDGMENT DAY
Sources: Weekend Joe, Wrestling Inc., The Ringer Wrestling Show