Are you ready for the Wolf Pack?
Do you remember the days when werewolves were the alphas of supernatural fiction to Millennials who religiously tuned in to watch Teen Wolf on MTV? It looks like history just might be repeating itself with a new breed of howling adolescents in Wolf Pack, a brand new series coming to Paramount Plus. Speaking of howling adolescents, it's time to meet the Wolf Pack.
RELATED: WOLF PACK: STORY AND CHARACTER DETAILS ABOUT TEEN WOLF CREATOR JEFF DAVIS' NEW PARAMOUNT PLUS SERIES: EXCLUSIVE
The cast of Wolf Pack has been named. Armani Jackson (Honor Society, Chad), Bella Shepard (iCarly, The Wilds), Chloe Rose Robertson (Wildflower) and Tyler Lawrence Gray (Our Town, Macbeth) are ready to run the night as young leading cubs in the Paramount Plus series Wolf Pack.
Paramount Plus's Wolf Pack Synopsis
Based on the book series by Edo Van Belkom, Wolf Pack follows a teenage boy, Everett (Jackson), and girl, Blake (Shepard), whose lives are forever changed when a California wildfire awakens a terrifying supernatural creature.

Wounded in the chaos of its attack, the teens are inexplicably drawn to each other and to two others, fraternal twins Harlan (Gray) and Luna (Robertson), who were adopted sixteen years earlier by a park ranger after another mysterious wildfire. As the full moon rises, all four teens come together to unravel the secret that connects them – the bite and blood of a werewolf.

Via Deadline
Get To Know The Wolf Pack Cast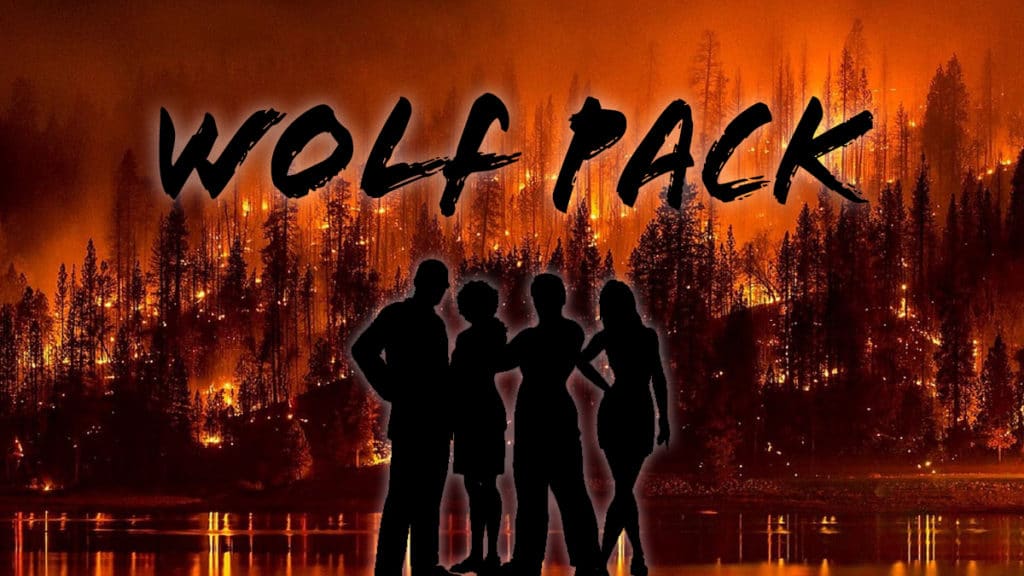 Armani Jackson, represented by by Gersh and Goodman Genow Schenkman, will be starring in Honor Society alongside Stranger Things star Gaten Matarazzo, and Senior Year star Angourie Rice. Bella Shepard, represented by unknown agency, is getting her first major role in Wolf Pack, she's mainly appeared in guest appearances for shows such as ICarly, The Wild and Life In Pieces.
Chloe Rose Robertson, represented by The Osbrink Agency and Meyer Downs, is very new to the industry with only one acting credit apart from Wolf Pack to boast in the film Wildflower. Tyler Lawrence Gray, represented by AKA Talent Agency, Protege Entertainment and Goodman Genow Schenkman, is another newcomer, he'll be starring in Feeling Randy alongside Marguerite Moreau, Marguerite Moreau, and Jonathan Silverman.
The Wolf Pack Behind The Scenes with Jeff Davis As The True Alpha
TV werewolf expert, Jeff Davis, best known for his work on the hit MTV series Teen Wolf, will serve as the showrunner for the new series under a deal with MTV studios. He will also be writing and producing Teen Wolf: The Movie, which wrapped production in March, it's set to premiere later this year on Paramount Plus.
In addition to his role as executive producer, Davis will also be a writer. Joe Genier will also operate as executive producer while Mike Elliott serves as co-executive producer for Capital Arts. Lastly, we have Jason Ensler serving as executive producer and pilot episode director.
RELATED: THE VAMPIRE DIARIES STAR CHRIS BROCHU SHARES HEARTWARMING THOUGHTS ON THE END OF THE CW FRANCHISE: EXCLUSIVE INTERVIEW
Production is set to begin next week in Atlanta. Wolf Pack will be ready to premiere later this year in the U.S. and Canada, Latin America, the Caribbean, Australia, South Korea, Ireland and the UK as well as Italy and in Germany, Austria, Switzerland, and France.
What do you think about the pack? Will you be watching the new series or do you just want Teen Wolf to come back for another season? Let us know in the comments. If you like what you follow us on Twitter or Facebook to keep you on your paws about Wolf Pack and keep updated so you don't miss any more Paramount Plus content like this, plus so much more, no pun intended.
KEEP UPDATED: STRANGER THINGS 4 VOLUME 2 TRAILER COULD REVEAL A TRAGIC SEASON FINALE
Source: Deadline