It looks like another legendary video game icon is the next pixel-based property that will receive a live-action movie treatment from Hollywood. According to The Hollywood Reporter, Bandai Namco Entertainment and Wayfarer Studios a new live-action Pac-Man movie adaptation for the iconic video game franchise, icon, and mascot.
LIVE-ACTION PAC-MAN MOVIE IN THE WORKS FROM BANDAI NAMCO & WAYFARER STUDIOS
Overseeing the new Pac-Man movie project is Bandai Namco Entertainment, Namco being the publisher of the original game back in 1980, and Wayfarer Studios, which is Justin Baldoni (Five Feet Apart, Clouds) and Steve Sarowitz's (Maya Angelou and Still I Rise) production company.
Pac-Man has been a fixture of video games and arcades since the early '80s. His first game was originally released in Japan as Puck Man. The maze-action game typically features Pac-Man roving around a gameplay map eating pellets and avoiding a group of colorful ghosts. However, Pac-Man can eat a larger pill to make them all turn blue, enabling him to eat the ghosts: Blinky, Pinky, Inky, and Clyde.
RELATED: BANDAI NAMCO TOYS AND COLLECTIBLES AWESOME EXCLUSIVES AT SDCC 2022 & PREMIUM BANDAI
Pac-Man has been adapted into different media before. The property spawned Saturday morning animated cartoon series, produced by Hanna-Barbera, debuted on ABC in 1982. The show lasted for two seasons and 42 episodes, with two specials. A new CG-animated series titled Pac-Man and the Ghostly Adventures debuted on Disney XD in 2013. The show lasted for three seasons and 52 episodes.
Pac-Man is an instantly recognizable video game icon. He's been part of the pop-culture conscious for so long, that even people who aren't gamers can likely recognize Pac-Man's design or silhouette out of a lineup or pinpoint his iconic character design. He's basically a household name. Not to mention, he's been a recurring guest star character in Nintendo's mega-popular Super Smash Bros. game series. The original game spawned multiple sequels, including the Ms. Pac-Man spinoff.
RELATED: BLUEFIN BRINGS VAST COLLECTIBLES SHOWCASE TO THIS WEEKEND'S WONDERCON 2022 IN ANAHEIM APRIL 1-3
THR notes that the new film project comes from an original idea from Sonic the Hedgehog associate producer Chuck Williams of Lightbeam Entertainment. Baldoni, Manu Gargi, and Andrew Calof are producing the project under the Wayfarer Studios banner. Tracy Ryerson is developing the project. Meanwhile, Williams and Tim Kwok (Knights of the Zodiac, The Medallion) will produce the new video game-based movie on behalf of Lightbeam Entertainment.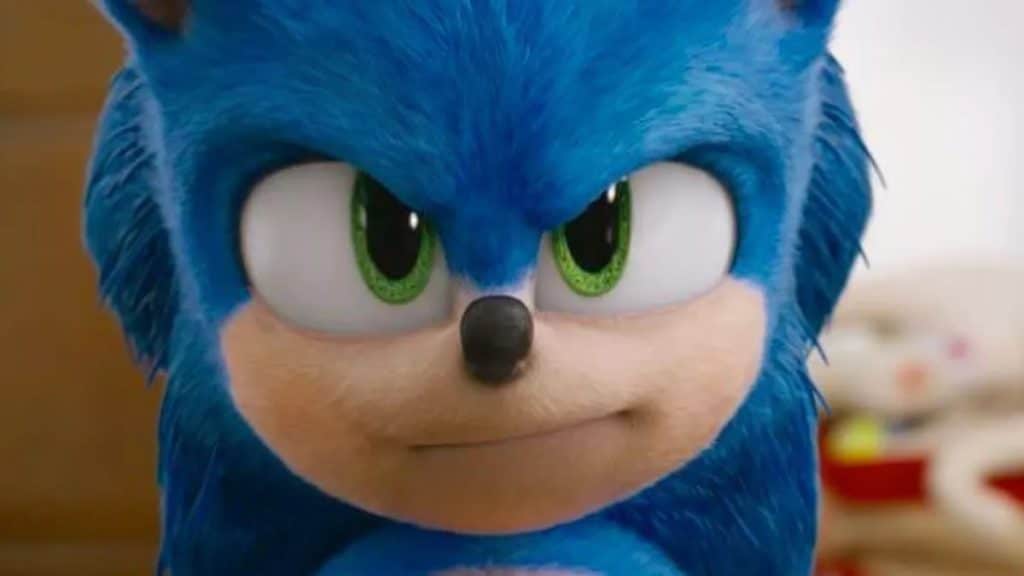 It looks like the pedigree of Chuck Williams' working on the Sonic the Hedgehog film franchise helped spark this project. While the original Pac-Man game has even less of a story than the early Sonic games, Pac-Man is a very iconic and beloved character to fans all over the globe. Even the Sonic the Hedgehog movie had some early troubles with the character's initial film design. However, the producers changed course and gave Sonic a more traditional design. If the Pac-Man movie producers take a similar approach to the property, it could hopefully lead to some similarly decent results.
Wayfarer recently announced that the company received a $125 million investment from Sarowitz for expanded production growth for the company. Other upcoming films from the productions company include The Senior and Empire Waist.
What do you think of the news? Is a live-action Pac-Man movie a good idea and find similar success as Uncharted and Sonic the Hedgehog, or is it a bad idea? Please share your thoughts on the news over on our Twitter.
KEEP READING: THE PUNISHER 1993 RETRO GAME REVIEW: FRANK CASTLE & NICK FURY FIGHT FISK'S FORCES FOR 45 FANTASTIC MINUTES
SOURCE: The Hollywood Reporter