The Official Pokémon YouTube Channel has dropped a new trailer revealing the new Pokémon, Grafaiai!
This year, we are entering a new Generation of Pokémon with the upcoming games, Scarlet & Violet. It takes place in Paldea, a region based on the Iberian Peninsula. Players will begin their journey with Sprigatito, Fuecoco, or Quaxly, and attend Naranja or Uva Academy as they work on an independent study project known as the Treasure Hunt.
RELATED: "POKÉMON: THE ARCEUS CHRONICLES" GETTING READY TO BLAST OFF EXCLUSIVELY ON NETFLIX THIS SEPTEMBER
As with newer Generations, there is new content to be featured that will provide an enriching, entertaining experience for players new and old alike. Alongside new moves, abilities, and items, Paldea's main power-up is the Terastal phenomenon, which crystallizes Pokémon and temporarily changes their Type. Unlike previous generations, players have the freedom to forge their own path instead of having the event order dictated by the story.
Grafaiai Tags Paldea!
Back on August 28 and 29, The Pokémon Company teased a new creature with images of colorful patterns on trees and a vague silhouette of the culprit. It turns out to be Grafaiai, a 2'4" (0.7m), 60 lbs (27.2 kg) Poison/Normal Type aye-aye with the abilities Unburden and Poison Touch.
Grafaiai is a nocturnal creature with a fastidious, temperamental personality. It lives a solitary, nomadic lifestyle and constantly competes for territory with other Pokémon. Grafaiai uses its sweet-smelling, toxic saliva to hunt food and mark its territory.
RELATED: NEW POKÉMON SCARLET & VIOLET TRAILER REVEALS SOME FUN DETAILS
The colorful, ring-target-like patterns Grafaiai leaves on trees resemble the Oma Forest, a real-life artwork in northern Spain by Augustin Ibarrola. It involves painted patterns on pine trees, meant to depict the harmony between humans and nature. Certain patterns can be observed from different perspectives.
Grafaiai's spit has paralyzing properties on its prey of Bugs, which it later collects at daybreak. The Toxic Monkey Pokémon can spit its all-natural paint directly, or coat its claws with which to slash or pierce opponents. The color of Grafaiai's spit changes depending on its food, and the toxicity becomes more concentrated when the little monkey is in danger, resulting in toxicity that can immobilize its victim for three days.
RELATED: THE POKÉMON COMPANY INTERNATIONAL BEGINS DEVELOPMENT OF NEW UNSCRIPTED SERIES FEATURING FANS OF POPULAR TRADING CARD GAME
In battle, Grafaiai's unique Type combination leaves it with two weaknesses (Ground, Psychic), one immunity (Ghost), and four resistances (Grass, Poison, Bug, Fairy). Its abilities are Unburden, which doubles its speed when it consumes or loses its equipped Item, and Poison Touch, which has a chance of poisoning the target when Grafaiai's attack makes direct contact. Other information such as its stat spread, move set, and any evolutionary forms are yet to be confirmed.
Grafaiai's name combines "graffiti" and "aye-aye", fitting the animal the Pokémon is based on and the habit of making illicit art. The Japanese name タギングル (Taginguru) comes from "tagging", as in "a graffiti artist's signature". The French name is Tag-Tag, a repetition of "tag", like "aye-aye". The German name is simply Affiti, from "graffiti". Both the Spanish and Italian languages retain the English name.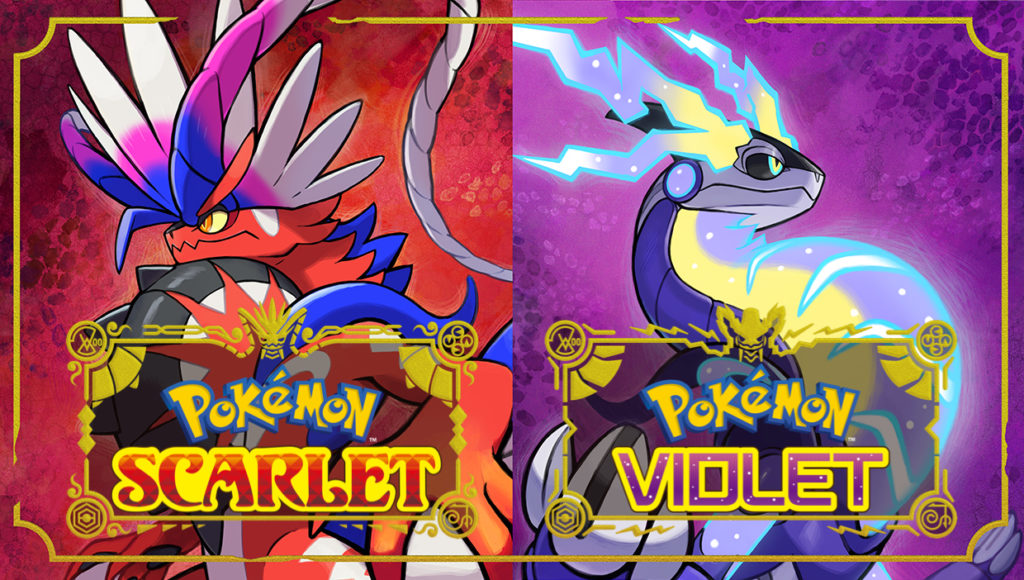 Pokémon Scarlet & Violet will be released worldwide on the Nintendo Switch on November 18, 2022.
What do you think of Grafaiai? How do you think the Pokémon will perform in battle? Will it be a staple for your team? Let us know in the comments! If you like what you read, there's more where that came from, follow us on Twitter so you don't miss a thing, we're always watching.
KEEP READING: THE LORD OF THE RINGS: THE RINGS OF POWER REVIEW – A CINEMATIC MASTERPIECE