The Retaliators may sound like an Avengers parody, but don't be fooled, it is something else entirely. Believe it or not, this is a film about fate and vengeance.
I grew up in the church, and if there's one thing I picked up on, it was how much the pastors and youth group leaders loved their families. If anything ever happened to said families, I'm sure that they, like any one of us, would be devastated. However, I doubt most of them would go as far as the pastor in The Retaliators, a film that goads you into thinking you've got it figured out before gleefully pulling the rug out in a way that recontextualizes everything we've seen up until that point.
Add a solid lead performance from Michael Lombardi and a good rock 'n' roll soundtrack, and you have a movie that should satisfy horror fans, revenge fans, and those of us who want some good gore on our Friday nights.
An In-depth Analysis Of The Retaliators
The life of pastor John Bishop (Michael Lombardi) is shattered when his teen daughter Sarah (Katie Kelly) is brutally murdered. While grieving and caring for his remaining young daughter Rebecca (Abbey Hafer), Detective Jed (Marc Menchaca) promises he'll do whatever it takes to catch the man who ripped John's family apart. However, John discovers there's a much darker side to that promise when Jed offers him a sadistic opportunity that will test the very foundation of his beliefs.
The Retaliators begins distinctly as one kind of film and becomes another as it goes on. Revenge films about grieving family men knocking the tar out of the bad guys are a dime a dozen, but this one takes it to an unforeseeably crazy level that left me unsettled in a good way. Having our hero be an upstanding pastor adds a unique layer to The Retaliators that I wish had been exploited a bit more, but Michael Lombardi does equally well preaching in front of his congregation as he does pummeling the pests.
RELATED: WATCH THE RETALIATORS NEW THEME SONG VIDEO FT. MÖTLEY CRÜE, ASKING ALEXANDRIA, AND MORE FOR NEW HORROR THRILLER
Marc Menchaca also impresses, especially in regards to a turn his character takes that would have tanked the entire film if he couldn't have pulled it off perfectly. Joseph Gatt also brings a good amount of intimidation as the killer, and Kelly makes Sarah feel like a believable teenager.
I was unsure of how appropriate the rock 'n' roll soundtrack would be starting out, but the film uses it appropriately in club scenes as well as some of the action moments to help keep your heart pumping. The filmmakers are also smart not to overplay their hand with the music, allowing the score and performances to do the heavy lifting in the more emotional scenes. Much of the emotional element here is on Lombardi's shoulders and the film is at its strongest when it focuses on him. However, Menchaca gets stronger material as it goes on and does great with all of it, so hats off to casting directors Roz Fulton and Christine Komer.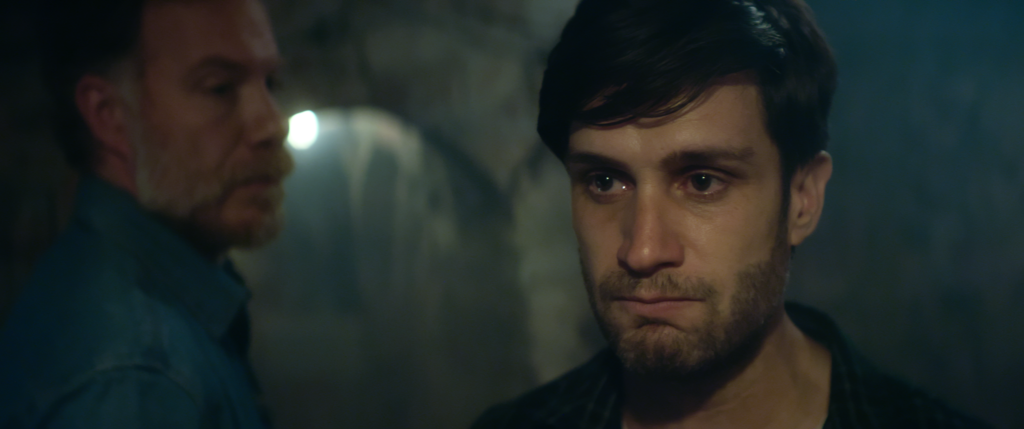 The film's view of morality is also interesting. Doing my best to avoid heavy spoilers here, we see horrible things happen to good people at the hands of others, yet when the bad people get their comeuppance, the way the film goes about having them get it is ten times more horrifying (not to mention dehumanizing) than the crime they initially committed.
I appreciate this as it doesn't make the situation into an easy black-and-white dilemma, but rather one where we can see why our heroes do what they do even if we don't agree with it. I was reminded of films like Prisoners or The Skin I Live In at points here, both of which similarly ask the audience to question how far they would go to get revenge on those who wronged them. All that said, The Retaliators has its cake with this and eats it too, providing a satisfying and gory revenge climax so people who came in purely to see that will go home pleased.
RELATED: PINOCCHIO REVIEW – A FINE IF SLIGHTLY WOODEN REMAKE
If The Retaliators has a flaw, it's that a sizable amount of the first half is taken up with a side crime subplot whose resolution with the main one is too quick. We get a lot of build-up showing these criminals as tough guys you don't want to mess with, yet they are dispatched so quickly at the end that it somewhat underwhelmed me. However, that's relatively small potatoes given all of the things the film gets right, and while their resolution is rushed, it does provide to the bloody body count and the horror element.
Overall, The Retaliators is a well-executed and gory revenge horror that should satisfy anyone who likes their Christmas films on the more graphic side (yes the film takes place at Christmas, to make it that much better). See it!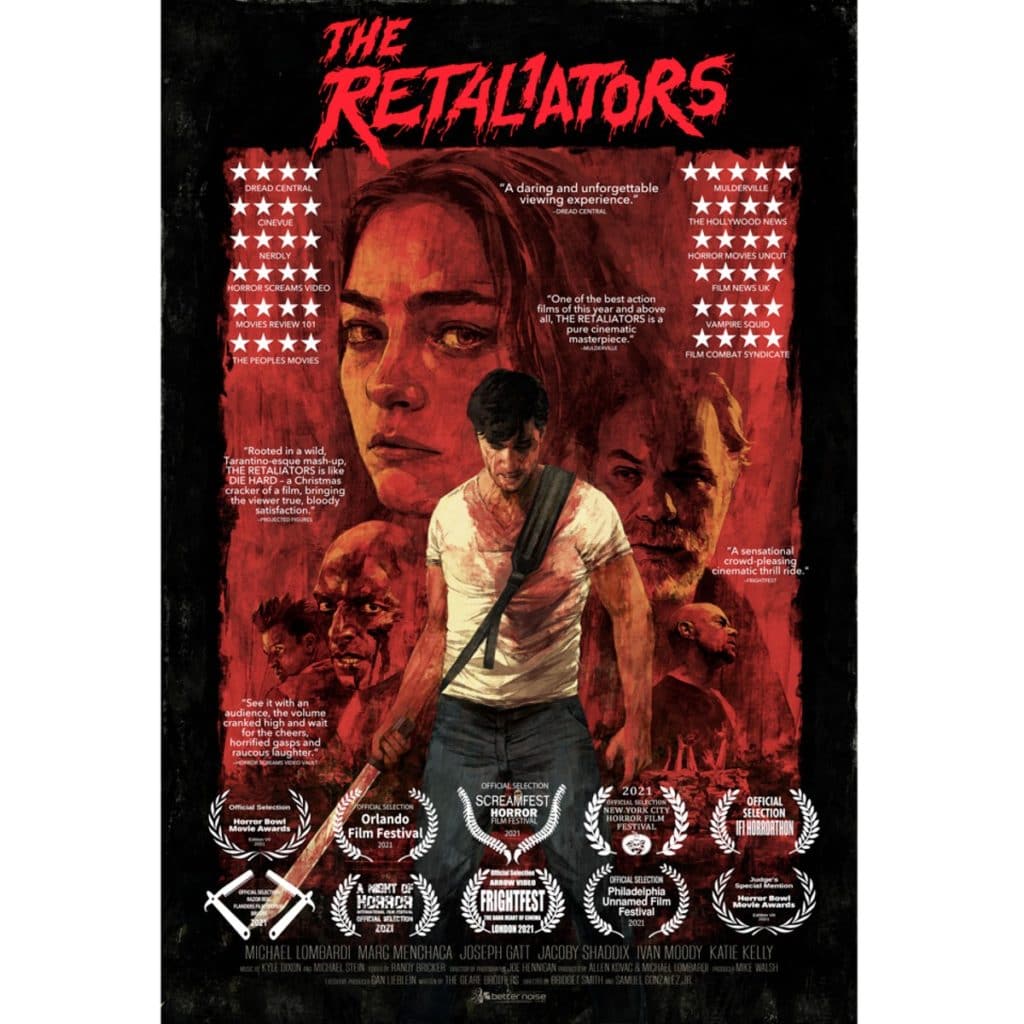 3.5 out of 5 stars (Above Average)
What did you think of The Retaliators? Were you expecting its big twist? What's your favorite revenge film? Let us know in the comments below and on our Twitter. Make sure to follow us for more reviews like this, we're always watching.
KEEP READING: THUNDERBOLTS: THE DANGEROUS YELENA BELOVA TO REPORTEDLY LEAD THE TEAM OF ANTI-HEROES INCLUDING U.S. AGENT AND BARON ZEMO