The recently announced Thunderbolts movie is surrounded with intrigue and mystery begging to be answered. The biggest of all is, who are the people that are in the lineup? What is the purpose why the team is being assembled? Who is/are assembling them? Right now, the only hint of an explanation within the universe point to Valentina Allegra de Fontaine reaching out to new costumed "heroes" for unknown reasons. As per her mysterious appearance in The Falcon and The Winter Soldier, and the post-credits scene in Black Widow.
In an episode of Matthew Belloni's The Town podcast, Deadline scooper Justin Kroll shared some intel on the reported movie, including Yelena Belova leading the team that includes U.S. Agent (John Waler) and Baron Zemo.
Will The New Black Widow Be The One Calling The Shots?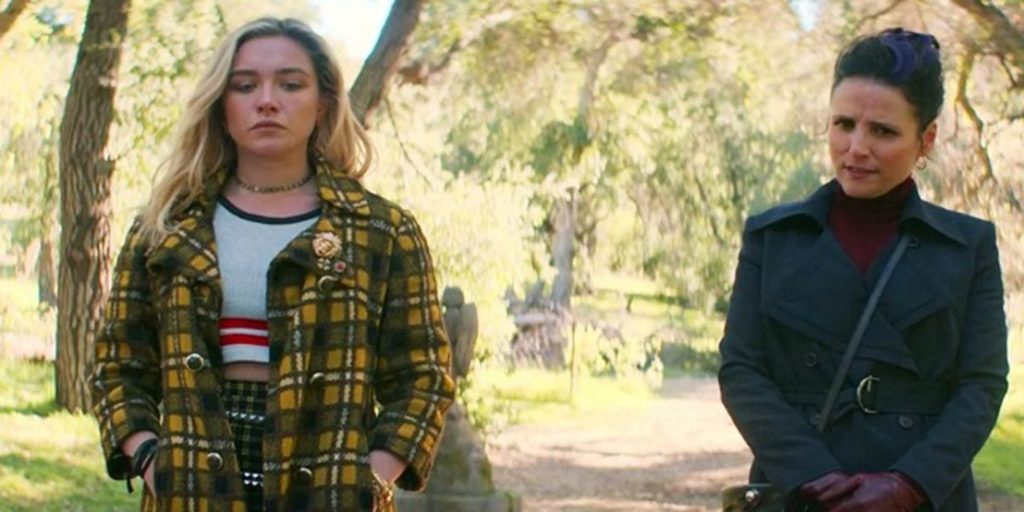 "[Florence Pugh] has got the Marvel superhero that's already got a spin-off. Upcoming for her, actually, on that character is this Thunderbolts film, which is basically Marvel's Suicide Squad," he starts. "Hopefully, it has better results. But the concept is it'd be her leading the team of Wyatt Russell's [John Walker] [and] Daniel Bruhl's [Zemo]."

"Those anti-heroes that aren't exactly good but aren't exactly bad," Kroll notes. "So there's that. And people seem to like the Yelena character."
RELATED: WHAT'S NEXT FOR SAM WILSON'S CAPTAIN AMERICA IN THE MARVEL CINEMATIC UNIVERSE?
If this report is true, this will be the first time we would see Yelena Belova in a team leadership position, and the first time we see her outside just being Natasha Romanov's little sister.
While it would also be nice to see John Walker and Zemo work together given how the last time we saw them, they were on each other's throats in The Falcon and The Winter Soldier – John Walker was still the state-approved Captain America angrily trying to retrieve Zemo, who escaped prison back then.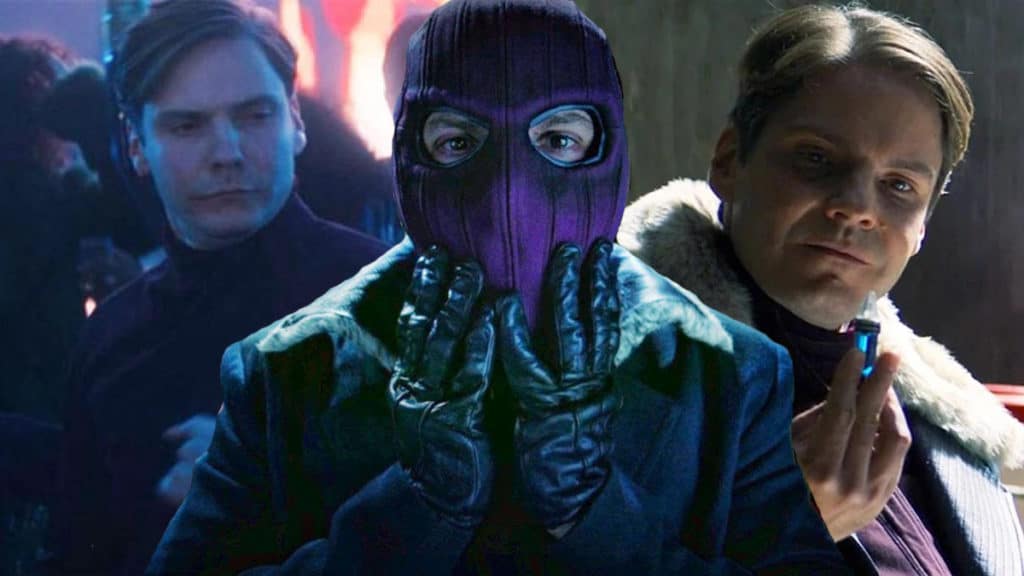 The new Black Widow leading these two opposing personalities would be an interesting dynamic. The arc where they will finally learn to be a team can all the more be satisfying. Not to mention the other still unnamed members that will have chaotic personalities themselves that Zemo can get under.
Thunderbolts Assemble!
RELATED: THRILLING THUNDERBOLTS FILM OFFICIALLY IN PRODUCTION WITH JAKE SCHREIER SET TO DIRECT FOR MARVEL STUDIOS!
Other possible members could be Emil Blonsky, also known as The Abomination, given that the timing is right with Tim Roth recently returning to the role in She-Hulk: Attorney at Law – A more likable redeemed version at that akin to someone the audience can finally root for if he is one of the protagonists of an ensemble movie. Other possible members will probably still make their MCU debut in the coming movies or Disney+ streaming shows. Adam Warlock comes to mind if powerful space aliens can be welcomed within the team.
Regardless of who assembles, it's going to be incredibly exciting to witness all these different characters teaming up in the MCU. A movie that is gearing up to be a crossover in the same league as when we first saw The Avengers assemble for the first time. While also promising that this will be a vastly different movie.
Thunderbolts is set to be released on July 26, 2024.
Do you want to see Yelena Belova lead The Thunderbolts? Who are the members you are begging to see join the team? Let us know all of your thoughts and theories over on our Twitter! If you like what you've read, there's more where that came from. Make sure to follow us, we're always watching.
KEEP READING: POWER RANGERS COSMIC FURY: WHAT FANS SHOULD EXPECT FROM THE EXCITING NEW SEASON
Source: The Town