Seth Rollins explains why having a feud with Bray Wyatt is difficult and if he wants another chance.
Wyatt and his possible return are all anyone has been talking about for a long time, but it got out of control with these "white rabbit" QR codes and references. The popular belief is that Wyatt is the person being referenced. Wyatt's WWE return seems to be just around the corner, but it has seemed like that for six months now.
Working With Bray Wyatt Is So Tricky That Even Seth "Freakin'" Rollins Had Trouble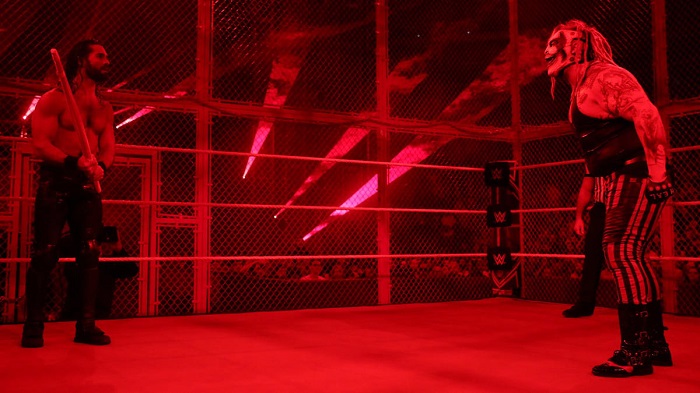 The entire world wants to see Bray Wyatt return and that includes Rollins. However, Rollins has some reservations about working with him again because the supernatural elements make the storytelling difficult. He told Ariel Helwani of BT Sport that despite how he came out worse than he did entering the Wyatt feud, he wants another shot.
"Yeah, I mean, another crack at that one might be nice," Seth Rollins said. "The Bray Wyatt character is just difficult. If you look at anybody that worked with the Bray Wyatt character for an extended period of time, they didn't come out of it better than they went in. It was very difficult to have a story with him where, aside [from] Randy obviously killed him, it was difficult for anyone. I think maybe Daniel Bryan, Bryan might have escaped a little unscathed, but I mean everyone else pretty much met a dire end for their character.

That was the end for the Seth Rollins character as you knew it, the 'BeastSlayer' character. So it was tough figuring out how to tell a good wrestling story with that character. I just wasn't good at it. That was one thing I was not good at, was the phenomenology stuff. I wasn't able to interweave that with reality enough to make what I felt was a captivating story."

H/T To WrestleZone For Transcription
The Hell Of Working A Less Than Amazing Hell In A Cell Match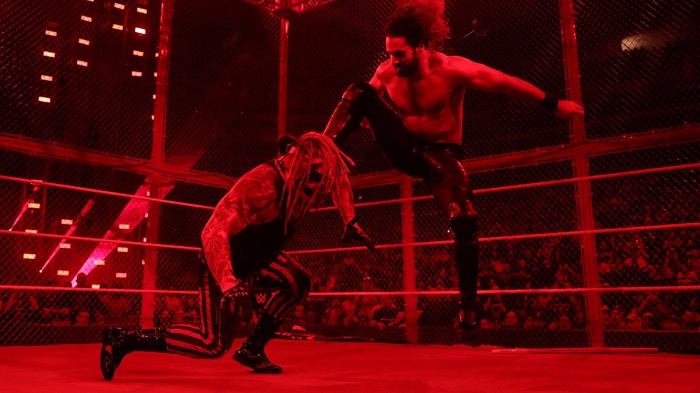 The two men met in a Hell in a Cell match at the HIAC PPV in 2019. Rollins was able to hit Fiend with a Stomp and a Pedigree, but didn't get the three count. He ended up hitting him with multiple Stomps and Pedigrees, but still Fiend kicked out. This led Rollins to resort to desperate measures. He began to assault Fiend with a steel chair, a ladder, a tool box and a sledgehammer. A referee called the match and called for medical staff. While on the stretcher Fiend woke up and attacked Rollins and hit a Sister Abigail. The match left fans disappointed and received boos from the crowd.
RELATED: TRIPLE H DISCUSSES WHAT IT'S LIKE TO WORK WITH A "WHIRLWIND" LIKE BRAY WYATT
Seth Rollins and Bray Wyatt didn't like how the feud was playing out going into the match. If Rollins could do the match again he would just have Fiend maul him from the start and move onto a new feud. The pair voiced their opinions to Vince McMahon, but he wouldn't change his mind.
"At the end of the day, it probably would have been better if he just mauled me in that cell and put the claw on me and called it a day," Rollins said. "I could have moved on to something else and he could have had his run as champion. But that wasn't the case, and we played the hand we were dealt, and that was not our call. I know he would tell you the same thing. That did not go the way we wanted it to.

We tried, we tried and we tried, and the boss at the time would not budge. So we ended up, like I said, it's not our sandbox. We are actors on a stage sometimes, and we read the lines. That was one of those nights where we didn't have the liberty to ad-lib. We didn't have the liberty to take things into our own hands."
Rollins And Wyatt Were The Puppets And Vince The Puppet Master
Unfortunately McMahon not listening to his Superstars as much as he should is nothing new. Many Superstars have been stuck in a gimmick or fued they hated, like Karrion Kross and Bearcat Keith Lee to name two recent ones, who have recently found a lot of success. With Kross feuding with Drew McIntyre and teasing a feud with Roman Reigns and Lee winning the AEW World Tag Championships which he recently lost.
The hope is with Triple H taking over, the stubbornness will decrease and the willingness to listen to Superstars will increase. So far it seems like it is happening and many current and former WWE employees have voiced their excitement for the future with Triple H in charge.
RELATED: WWE RUMORED TO WANT THE MIGHTY ROMAN REIGNS TO VACATE A CHAMPIONSHIP
Even though their last feud didn't go the way he would have liked, Rollins is hopeful and excited by the idea of working with Bray Wyatt again. He praises Wyatt's talent and mind for amazing stories he can tell in the ring.
"I would love to have another crack at working with Windham Rotunda [Bray Wyatt]," Rollins said. "He's an incredible talent, just a mind for the industry and for stories and for characters that is very unique. There's not a lot of people in our business, past, present, or future, that think about things on the level he does. So I would love to have another crack at working with him because I think we could do something extremely special, whether that's with The Fiend character or not, who knows?

He's a master of reinventing himself. So if our paths cross and he does find his way back here, I would definitely love to have another go around. There's certainly magic to be made there. In what capacity, I don't know."
Do you think Bray Wyatt is close to coming back to WWE? Do you think the "white rabbit" is a reference to Bray Wyatt? Was Rollins one of The Fiend's better feuds? What do you think was missing from that feud? Would you like to see them feud again? Let us know who you would like to see Rollins feud with now that Triple H has taken over.
KEEP READING: SARAYA AKA PAIGE MAKES HUGE AEW DEBUT
Sources: Ariel Helwani of BT Sport, WrestleZone