With its official release right around the corner, Marvel Studios has dropped the latest official trailer for the mind-bending comic book superhero movie extravaganza, Ant-Man and The Wasp: Quantumania. The upcoming sequel finally arrives in theaters next month.
You can check out the newly released official trailer for the film right now in the player below:
NEW TRAILER FOR ANT-MAN AND THE WASP: QUANTUMANIA BLENDS MIND-BLOWING SCI-FI WITH THE MCU
The new trailer features a greater sense of the film's story and a lot more action. There is footage of what appears to be a fully unmasked MODOK, implying that MODOK's metal face is actually retractable and we can see his more flesh-like, almost human face underneath. Based on those brief shots of an unmasked MODOK, it definitely appears those theories of Corey Stoll's Darren Cross becoming the MCU version of MODOK were accurate, rather than the original comics version of MODOK, George Tarleton.
Michelle Pfeiffer's Janet Van Dyne also indicates an interesting familiarity with Kang the Conqueror. She is certainly well aware of who Kang is, along with his abilities, noting in her dialogue, "He can rewrite existence and shatter timelines. You cannot trust him!"
RELATED: WATCH THE MIND-BLOWING ANT-MAN AND THE WASP: QUANTUMANIA TEASER TRAILER NOW!
It's been clear for a number of months that Kang wants something from Scott Lang, aka Ant-Man. He wants Lang to steal something on his behalf. Exactly what is not clear, but the trailer indicates that Kang is attempting to lure Lang into the deal by offering him some time back. The editing implies that Lang is depressed over all the time he lost with his daughter, Cassie, while he was stranded in the subatomic realm at the end of Ant-Man and The Wasp, so Kang is trying to manipulate Lang's emotions.
The trailer also shows a considerable amount of new footage of Jonathan Majors. The new footage reveals how his helmet and mask work. The blue facial mask actually works as a hologram-like visor that slides over his face from the helmet, which looks interesting. It solves the problem of visualizing how is Kang able to talk and move his facial muscles in such a mask.
There is also footage of a fight scene between Kang and Lang. Kang smashes the Ant-Man helmet off of Scott Lange's face with a foot stomp, taunting him by saying, "You thought you could win." Lang replies, "I don't have to win…we both just have to lose." It definitely looks like the consequences for Lang in this film could be dire and not everyone will be coming out of this story intact.
RELATED: A SPECIAL LOOK AT THE LEGACY OF ANT-MAN FEATURETTE FROM BRAZIL'S COMIC CON 2022
For all the criticisms of the MCU being way too comedic or not serious enough, this definitely looks like an intense story. It appears Ant-Man, The Wasp, and company have never faced a threat like this before, and they will all not likely walk away from this fight unscathed. Scott Lang appears to be put to the test to save his family and friends to escape the Quantum Realm, Kang, and his forces.
The stakes truly look higher than ever. Not to mention, the film looks visually ambitious with the presence of the Quantum Realm, Kang's forces, and his domain. It looks like the production team and concept artists at Marvel Studios really got to run wild this time around and create some very fantastic new and comic book-inspired locations.
Even with all the newly revealed footage, there are still many things about the Quantum Realm that remain a question. Also, there are still only snippets of Kang, outside of what's been revealed by Janet Van Dyne and the variant, He Who Remains, in the first season of Loki.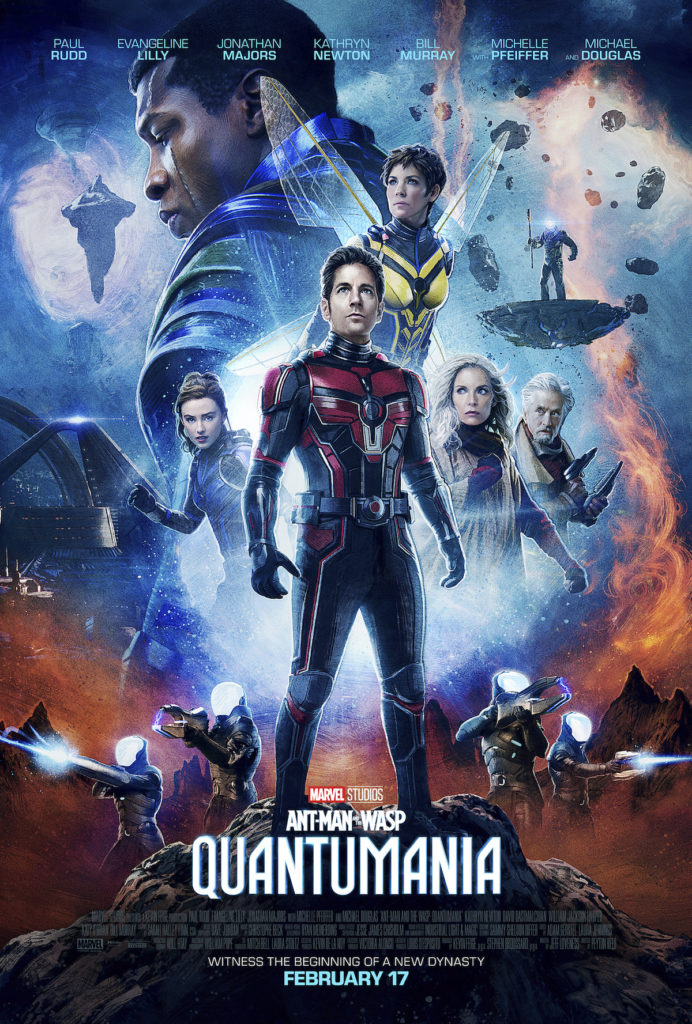 It will be interesting to see what goes down when the film is finally released next month. The wait for Ant-Man and The Wasp: Quantumania is finally over when the highly-anticipated, epic, sci-fi adventure hits theaters on Feb. 17, 2023.
What did you think of the new trailer? Are you more excited than ever for Marvel's Ant-Man and The Wasp: Quantumania? How do you think Jonathan Majors as Kang is shaking up? Did the trailer reveal too much or not enough? Let us know about your level of hype in the comments or on The Illuminerdi Twitter account.
KEEP READING: JONATHAN MAJORS' TRAINER DESCRIBES KANG AS AN IMPOSING "WARRIOR" IN ANT-MAN 3
SOURCE: Marvel Studios, YouTube