It is hard to believe, but it's almost been a year since the release of The Batman, Matt Reeves' highly-anticipated take on the Caped Crusader starring Robert Pattinson and a plethora of top-tier actors including Zoë Kravitz, Paul Dano, Jeffrey Wright, and Colin Farrell. The film, which would go on to gross $770 million at the worldwide box office, was announced to be getting a sequel during Warner Bros.' panel at CinemaCon. In a new interview with Collider, Matt Reeves confirmed that not only this is still the case, but they are hard at work on the script right now.
With Reeves' latest comments, it looks like the story development for The Batman 2 is well underway, and Reeves is currently mapping out the story and script for the highly anticipated sequel.
THE BATMAN SEQUEL GETS AN UPDATE FROM WRITER-DIRECTOR MATT REEVES
While speaking to Collider for the 15th anniversary of Cloverfield, Reeves would not confirm that cameras will be rolling for the sequel by the end of 2023, but he did say that he and Mattson Tomlin, who was already brought on to punch up the third act of the first film, are working on the script. Reeves stated the following:
"We're deep in it and my partner and I are writing, Mattson [Tomlin] and I are writing, and it's really exciting, and I'm really excited about what we're doing."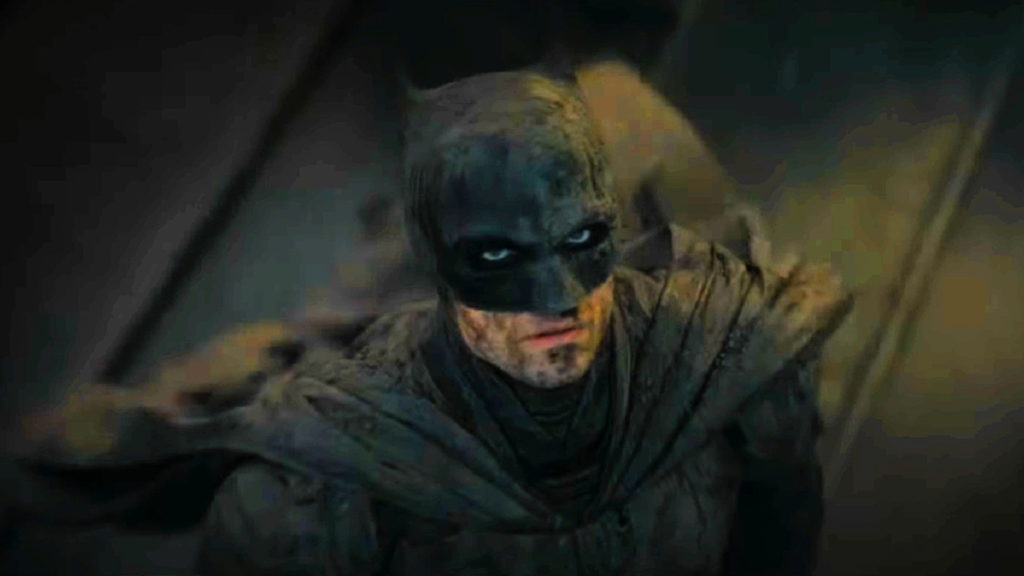 In that same interview, Reeves also teased that, as opposed to the route The Dark Knight took when slightly shifting the focus from Bruce Wayne to the Joker and the rest of the antagonists of the film (while still feeling like a true Bruce story), The Batman 2 will keep the focus on Pattinson's character:
"To me, the thing that I really feel is that I also believe that Rob [Pattinson] is so special in the role. My goal has always been to do these point-of-view stories that allow the character to always be the emotional center of the story. Because a lot of times what happens is, after you do the first one, then suddenly other Rogues Gallery characters come in, and they kind of take over, and then Batman takes a backseat sort of character-wise, or emotionally."
RELATED: THE BATMAN REVIEW: THE BATMAN MOVIE THAT AUDIENCES HAVE BEEN WAITING FOR
The Batman is currently in contention for multiple Oscar nominations, after being shortlisted for Best Visual Effects, Best Sound, and Best Makeup and Hairstyling. Unfortunately, Michael Giacchino did not make the shortlist for Best Original Score. Another category Warner Bros. Discovery is hoping to land a nomination on is Best Cinematography, especially on the heels of Greig Fraser's win last year for Dune. Fraser has just been nominated by the American Society of Cinematographers for the 37th edition of its annual awards, a feat that Reeves himself celebrated in his conversation with Collider:
"I love working with Greig, and I just think he is such an incredible cinematographer, and we just have such a wonderful, creative experience together. I think we kind of have this thing where we both really respond very emotionally to the same things. To work with somebody who is so gifted, as he is, and to have that kind of emotional connection where we're in the pursuit of—I just feel like we're always on the hunt for the same thing. He's just so special. So I hope he wins. I don't know if he will, but he certainly deserves to in my book. I just think he's the best. I really love him."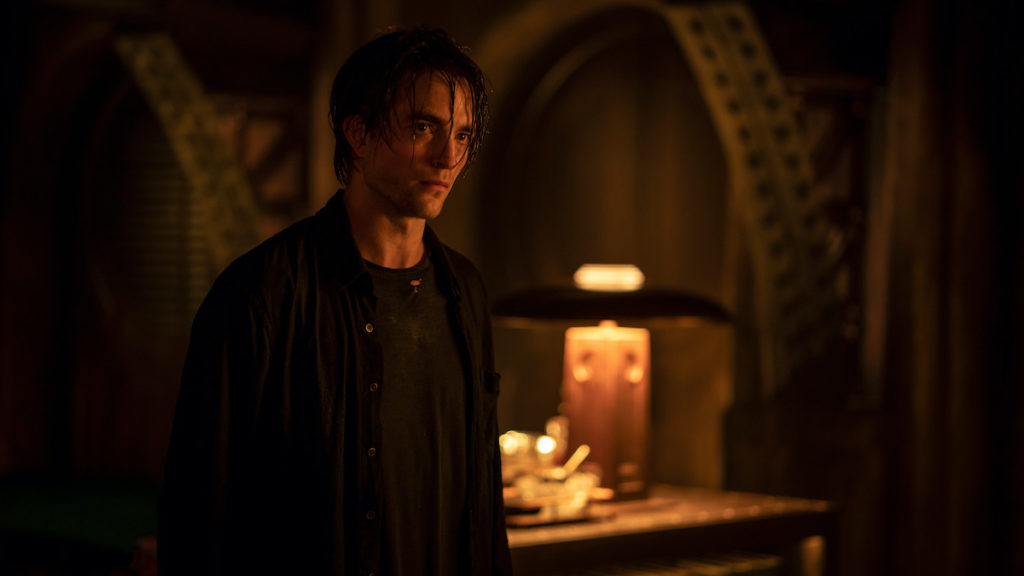 HOW THE BATMAN 2 RELATES TO WHAT JAMES GUNN AND PETER SAFRAN ARE WORKING ON FOR THE DC UNIVERSE
Many might have been concerned about the status of the sequel amid the entire shakeup that happened at Warner Bros. Discovery in late 2022, with the promotion of James Gunn and Peter Safran as heads of the newly-created DC Studios, which was to bypass Warner Bros. film and television department heads and answer directly to CEO David Zaslav. However, despite reports to the contrary, Matt Reeves' franchise is safe for now. It still remains unclear whether it falls under the jurisdiction of DC Studios or it's a similar case to Todd Phillips' Joker: Folie à Deux, which is being overseen by Warner Bros. film division heads Michael De Luca and Pamela Abdy's business.
However, that hasn't prevented Gunn and Reeves from talking and perhaps even sharing ideas with each other. Gunn revealed recently on social media that Reeves was one of the first people to know he would be taking over DC Studios. The two have interacted on social media to debunk any rumors regarding both universes being merged and speaking to Collider, Reeves also said that he will be meeting with Gunn soon to discuss further plans for the "Bat-Verse." He revealed:
"They [Gunn and Safran] have been great. […] We're actually supposed to meet in the next few weeks because they want to talk to me about the broad plan, and then they want to hear the BatVerse plan. We're just getting together to talk about all of that. Look, I'm excited to hear what they're going to do. The BatVerse thing, as James has said, and as Peter has said, is kind of its own thing they're letting us do."
From this statement, it seems like Reeves does answer to Gunn and Safran, though he may have more leeway than other filmmakers. The Hollywood Reporter did state in the initial announcement that any filmmaker making any DC adaptation in the foreseeable future will answer directly to Gunn and Safran.
WHAT ELSE IS COMING FROM MATT REEVES' GOTHAM CITY
For now, the next project tied to The Batman will be the Colin Farrell-led spin-off series for HBO Max, The Penguin, which is supposed to go into production in just a few weeks. In his conversation with Collider, Reeves also confirmed that the series will tie directly into The Batman 2, though specifics are scarce as of now. He said:
"There's actually a whole little fabric of things we're wanting to do, the way we're doing with [the] Penguin and how that comes back into how that will lead into the sequel, and what that sequel is going to be."
The Penguin is not the only spinoff from the main films that he is developing, as Reeves confirmed:
"There are some other things we have planned too. […] The Bat-Verse of what we're doing has me very, very excited, and I'm very passionate about it. So I'm excited."
Last year, it was reported that the filmmaker was working on an Arkham Asylum project for HBO Max as part of his overall deal with Warner Bros. Television, though that series seems to be further down the line, and The Penguin will definitely be up first, acting as filler in between films.
RELATED: THE PENGUIN: 2023 FILMING DETAILS FOR THE BATMAN SPIN-OFF AND WORKING TITLE REVEALED: EXCLUSIVE
No release date has been set for The Batman 2, but if the writing continues as planned, pre-production could begin by the end of the year, with cameras potentially starting to roll in the first half of 2024.
Are you excited about the upcoming sequel for The Batman? What do you make of Reeves' comments? How much are you looking forward to The Penguin? Let us know your thoughts on our social media, and stay tuned for more on The Batman 2 as it continues to develop!
KEEP READING: THE PENGUIN: THE BATMAN SPIN-OFF CASTING TREACHEROUS MOB BOSS SALVATORE MARONI & MORE: EXCLUSIVE
SOURCE: Collider