Aquaman and the Lost Kingdom has swum a rough tide to release.  From release date changes to real-life courtroom drama to multiple Batmen, this movie can't seem to catch a break.
Now, according to a Twitter Insider, that long road may lead to another tidal wave-sized misstep for DC. 
Uh Oh! Aquaman 2 Appears To Be A Hot Mess
That's a rough blow to a film whose production history could make an interesting movie all by itself.  Now, test audience reactions aren't always indicative of what the general public's reaction to a film will be.  From DC's own universe, both 2016's Suicide Squad earned hugely positive early buzz before landing a far more mixed to negative reaction upon its release.  Then there's Wonder Woman 1984, which received negative feedback from test screenings which led then Warner Bros to give director Patty Jenkins time to fix the movie, all so it too could open to a rather mixed reception.
RELATED: AQUAMAN 2 AND SHAZAM 2 GET NEW 2023 RELEASE DATES
The difference between Wonder Woman 1984 and Aquaman and the Lost Kingdom though is that Wonder Woman 1984 wasn't the first film out of DC following what looks like it will be a major universe-shifting event in the equally production-troubled Flash movie.  As Aquaman is now swimming out after Flash presumably hits the universal reset button on the DC Universe, the former (which was initially set to come out before the latter) will now have to contend with how the events of the previous movie have impacted the wider world.
If that wasn't bad enough, we also know that Amber Heard's Mera, the primary love interest in the original Aquaman movie, has had her part in the film minimized as much as possible while still following her contract with WBD, including having action sequences taken away.  If those action sequences were important for establishing any major plot points or character motivations, then without them the film could be in trouble. 
RELATED: AQUAMAN 2: HOW AMBER HEARD'S MERA ROLE HAS UNEXPECTEDLY CHANGED IN THE LOST KINGDOM (SPOILERS)
When 30 minutes of footage was deleted for the theatrical cut of Batman V Superman: Dawn of Justice, the film was criticized for not making sense and undercutting Superman's motivations and screentime, an issue largely fixed by the R-rateed Ultimate Edition released a few months later that reinstated the cut footage.  Hopefully Aquaman and the Lost Kingdom doesn't have similar problems
From what little we know of the story for Aquaman and the Lost Kingdom, it sounds like Jason Momoa's Arthur and Patrick Wilson's Orm will go on an adventure together that somehow comments on topical issues (director James Wan previously stated the sequel would be "darker" and "more relevant" than the original film).  Michael Keaton's Batman was also set to cameo in the film at one point before being replaced by Ben Affleck's, but at this point we don't know if either Bat will make an appearance here. 
As well, James Gunn and Peter Safran have yet to decide whether Jason Momoa will continue playing Aquaman or take on another character in their DCU, waiting until after this film's release to choose. 
Of course, given that the original Aquaman received decent reviews and swam from theaters with a global box office take of $1.149 billion largely on its weird factor and the attractiveness of its star, ending the franchise here would be quite an odd financial move.  We'll see how Aquaman and the Lost Kingdom fares once it (finally) arrives in theaters December 25, 2023.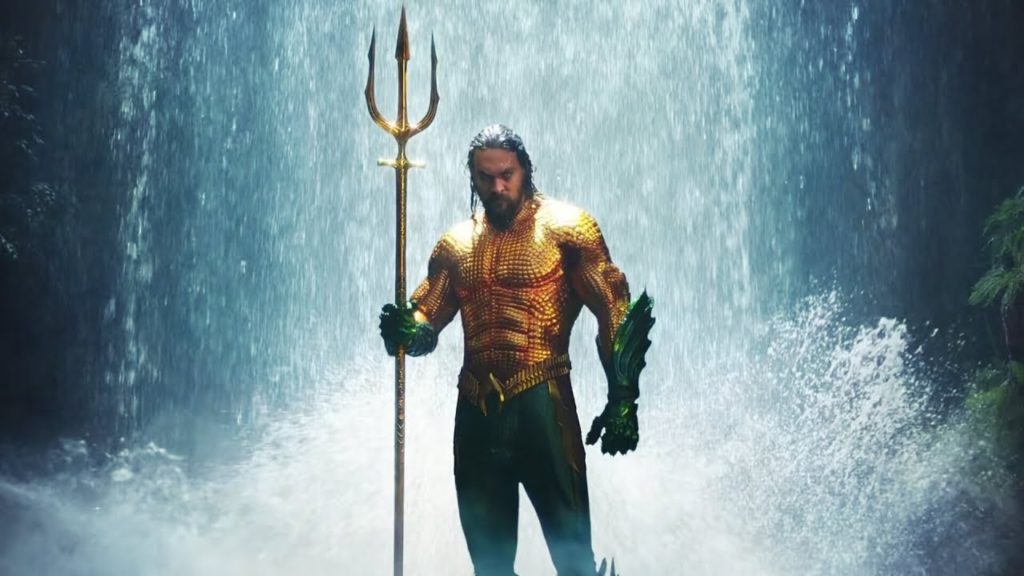 What are your thoughts on the potential badness of Aquaman and the Lost Kingdom?  Will you see it in theaters?  What did you think of the original Aquaman?  Do you think you could rule a vast undersea kingdom?  Let us know in the comments below and on our social media.
KEEP READING: THE MARVELS RELEASE DATE MOVED TO NOVEMBER 2023 AND NEW POSTER REVEAL