Chang Can Dunk is a welcome surprise. When it began, I thought I was in for a solid enough kid's movie with a story and message about believing in yourself. However, the longer it went on, the more the film won me over with its endearing characters, good performances, and solid story that packs a bit of unexpected emotional heft. Teens and adults should find themselves cheering for Chang Can Dunk and potentially inspired to go after something they never thought they could do.
16-year-old basketball fan Chang (Bloom Li) lives with his single overworked mom Chen (Mardy Ma) and is looking to refine his social image for sophomore year. Things seem to be going his way when he befriends new girl and fellow marching band mate Kristy (Zoe Renee), but after school basketball star and Chang's ex-friend Matt (Chase Liefeld) humiliates him in front of everyone and laments his inability to dunk a basketball, Chang bets Matt that he can dunk before the last game of the year. 
RELATED: STAR WARS FILM UPDATES: ROGUE SQUADRON AND FEIGE'S MOVIE AXED; TAIKA WAITITI IN NEGOTIATIONS TO STAR
With time running out, Chang convinces YouTuber and former basketball coach De-Andre (Dexter Darden) to help him train for the big dunk in exchange for filming his progress for De-Andre's channel and, with his best friend Bo (Ben Wang) in tow, works harder than ever before to prove everyone wrong and come out on top.
Chang Can Dunk Scores With Well-Realized Characters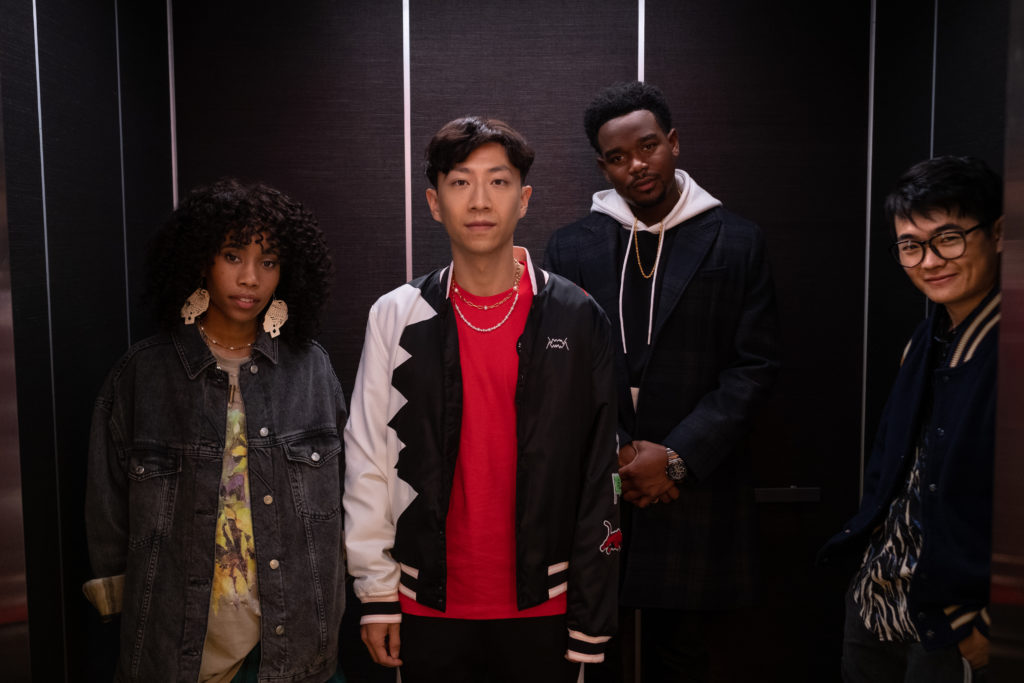 Chang Can Dunk spices up what could have been a by-the-numbers sports movie with style, humor, and moments of unexpected emotion. While I obviously haven't been in high school for a number of years now, I appreciate this film's characters and their interactions for coming across more believably than your average high school flick. The incorporation of social media in the story also works well and will help it resonate with its target audience. Along with that, the film also has stylistic touches during the training sequences that are flashy without becoming visually overwhelming or tonally conflicting with the drama that comes later. 
RELATED: GET YOUR FIRST HIDEOUS LOOK AT SEBASTIAN THE CRAB IN DISNEY'S LIVE-ACTION THE LITTLE MERMAID
One of the most important things to get right in any kind of inspirational movie is your lead, and Bloom Li answers that call strongly. He's immediately likable and easy to root for throughout so that I as an adult was invested in his quest and does equally solid work in moments of comedy and drama. His chemistry with Renee is cute and he gets across teen goofiness without overplaying it. Darden and Wang bring good comic relief the proceedings, Liefeld works as the jerk jock type, and Ma adds welcome dimension as Chang's mom.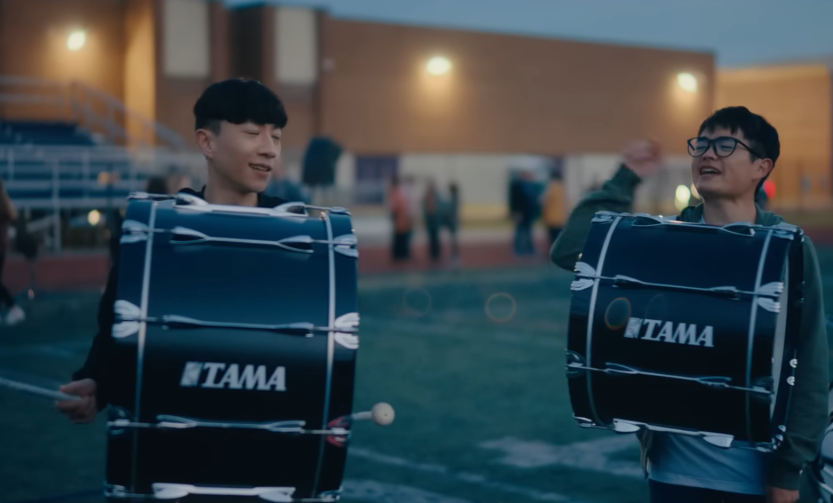 Chang Can Dunk also succeeds as an exploration of what success means to teens in the current social media age. Chang's mission spreads like wildfire around the interwebs, meaning we get montages of comments pouring in on Chang's progress that earned several chuckles. It's a lighthearted watch for most of its runtime that smartly plants seeds of drama to utilize in later stages without feeling too obvious about it. 
RELATED: QUANTUMANIA WRITER TEASES AN UNSEEN ROMANCE BETWEEN KANG AND JANET
I also applaud Chang for not coasting on too many cliches and doing the ones it does utilize in ways that feel natural for the story it's telling.  Speaking of that story, I applaud it for taking a sneakily traditional route for most of the runtime before capitalizing on an emotional element I feared the film might sideline: The relationship between Chang and his mother.
Final Thoughts on Chang Can Dunk
What makes Chang Can Dunk stand out most in my mind though is the relationship between Chang and his mother. While many teen sports films I've seen downplay the parents' involvement in their kids' lives and the overall story, this one mines the uneasy dynamic between Chang and his mom for emotional moments that ensure the film never goes over-the-top or goofy. It's a good relationship I would have loved seeing played with more. 
RELATED: UNWELCOME MOVIE REVIEW: A SOLID DOMESTIC THRILLER WITH A DASH OF FANTASYQUANTUMANIA WRITER TEASES AN UNSEEN ROMANCE BETWEEN KANG AND JANET
As far as flaws, the film's ending hints at a change in attitude for one character I really didn't buy and the setup had me thinking it might be a kiddier film rather than the teen-aimed one it turned out to be, but otherwise Chang Can Dunk scores a winning basket. Check it out on DisneyPlus.
3.5 out of 5 stars (above average)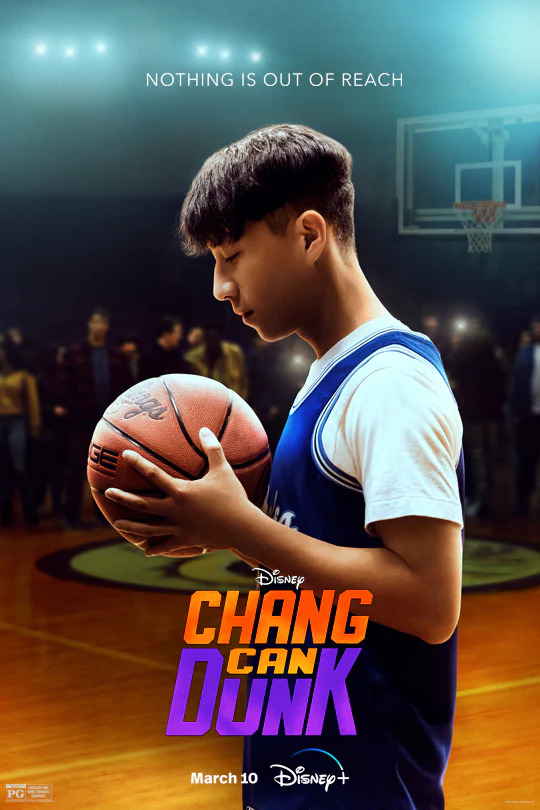 Chang Can Dunk is available to stream on Disney+. What did you think of the new release? Let us know over on our social media!
KEEP READING: TED LASSO SEASON 3 REVIEW: THE FINAL SEASON KICKS OFF WITH A DELIGHTFUL FIRST EPISODE