The landscape of upcoming Star Wars movies has been dry for a few years now. Since The Rise of Skywalker came out, Lucasfilm has been back at the drawing board and having a complicated time pushing out the next phase of the franchise on the big screen.
Since Episode IX came out, two films have been officially announced by the studio — Taika Waititi's untitled film, which he will be co-writing and directing, and Rogue Squadron, which Wonder Woman director Patty Jenkins was once confirmed to be co-writing and directing too. They joined in the broad slate a previously-announced film by Alan Horn in late September 2019 which would be produced by Marvel Studios President Kevin Feige. This week we received an update on all three of these films via a meaty report by Variety.
THE COMPLICATED HISTORY OF STAR WARS: ROGUE SQUADRON
Star Wars: Rogue Squadron was officially announced by Lucasfilm President Kathleen Kennedy in December 2020. She confirmed that Wonder Woman's Patty Jenkins was working on a feature film for them, which she would be directing and co-writing (with Matthew Robinson, we later learned through The Hollywood Reporter), and that it would be hitting the big screen in December 2023. At the time, Wonder Woman 1984 was days away from coming out, and the director had already been working hard on the movie for a few months.
RELATED: Star Wars Celebration Showcases Several New Lucasfilm Projects
A few months into 2021, a production designer was hired (as part of the normal scripting process) and Jenkins was out in the world promoting her vision for Star Wars, saying that the studio was giving her free range to tell whatever story she wanted. In the initial statement, Kennedy did tease that the story of the film would take place after the events of The Rise of Skywalker, but it was never specifically said anywhere.
During the fall of 2021, though, as pre-production was weeks away from kicking off, development on the film was reportedly pushed back, and Jenkins went back to the DC camp to work full-time on Wonder Woman 3, which had been announced by Warner Bros. a few days after Rogue Squadron. The exact reasons for halting development are still unknown, with some saying the script was not in the right place, and both parties amicably split apart before it went too far, and others said the filmmaker might have been more involved with DC and Wonder Woman 3 than she was with Rogue Squadron.
Whether it was one of those two reasons or a combination of the two, we will probably never know. However, at the time, Lucasfilm decided to move in a different direction with their feature films.
The story is not over yet because a year later, in late 2022, shortly after James Gunn and Peter Safran took over the newly-created DC Studios, Warner Bros. Discovery also parted ways with Jenkins and her Wonder Woman 3 treatment. Reports at the time went on to state that the studio was not happy with how the story was turning out, and Jenkins was a difficult person to collaborate with.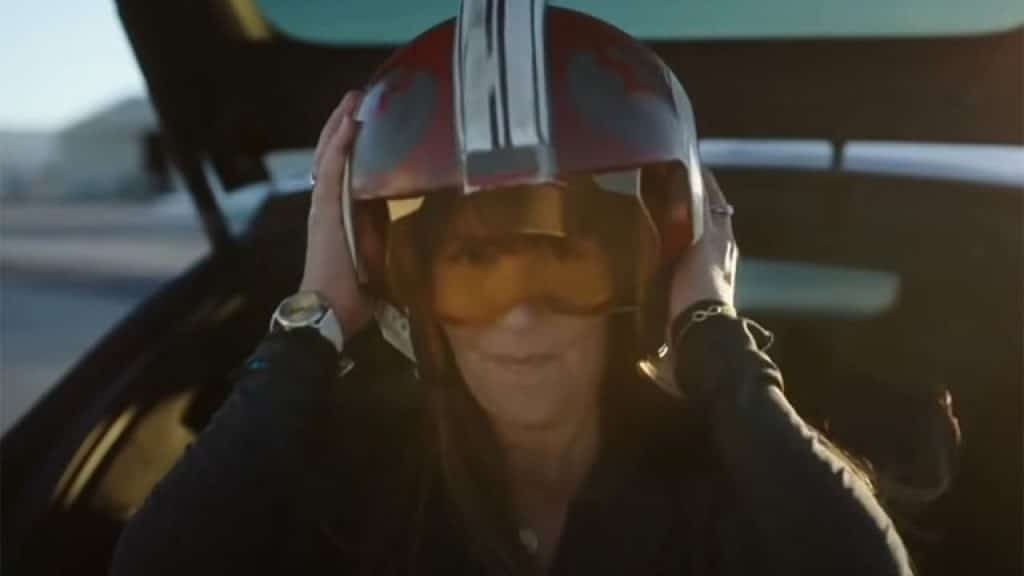 However, both Jenkins and Gunn have refuted these claims, saying the movie was killed off because DC Studios was trying to build something from scratch, and from 2024 and onwards, they wanted to have a new take. In the statement where she refuted these claims, Jenkins also confirmed that she was back with Lucasfilm working on Rogue Squadron, saying that the film was "in active development."
Well, not anymore. According to Variety, the project has either been put on the back burner, or straight-up axed. Specific reasons are still up in the air, but there is enough to read between the lines and understand that Lucasfilm is now refocusing its feature film efforts, following a long string of failed projects. More on this later.
KEVIN FEIGE'S STAR WARS FILM: THE TRUTH AND THE MISCONCEPTIONS BEHIND IT
Despite what Kathleen Kennedy might have told Vanity Fair in an interview conducted in March of 2022 and published on May 17, 2022, Kevin Feige's Star Wars film was very real at one point. Alan Horn, then head of Disney Studios, confirmed to The Hollywood Reporter that it was happening in late September 2019. In January 2021 it was reported that Loki showrunner and Doctor Strange in the Multiverse of Madness screenwriter Michael Waldron would be scripting the film.
When asked about it, Feige played coy at the time, but Waldron confirmed during the release of Loki in June of 2021 that the reports were accurate; a year later, after the Doctor Strange sequel rolled out in theaters, Waldron said in an interview with Variety that he was already "writing away". Well, that was not the case for long.
RELATED: Lucasfilm Reveals Star Wars: The Acolyte Has Begun Production & Confirms New Cast Members
In October 2022, Deadline reported that Waldron would be writing the upcoming Avengers: Secret Wars, the epic conclusion to the ongoing Multiverse Saga of the MCU. That, combined with the fact that Marvel was looking at en masse delays for their entire pipeline of projects, and that Feige was looking at getting hands-on with some of their major projects, were massive hints that his Star Wars film is not happening anymore. And it might be for the best.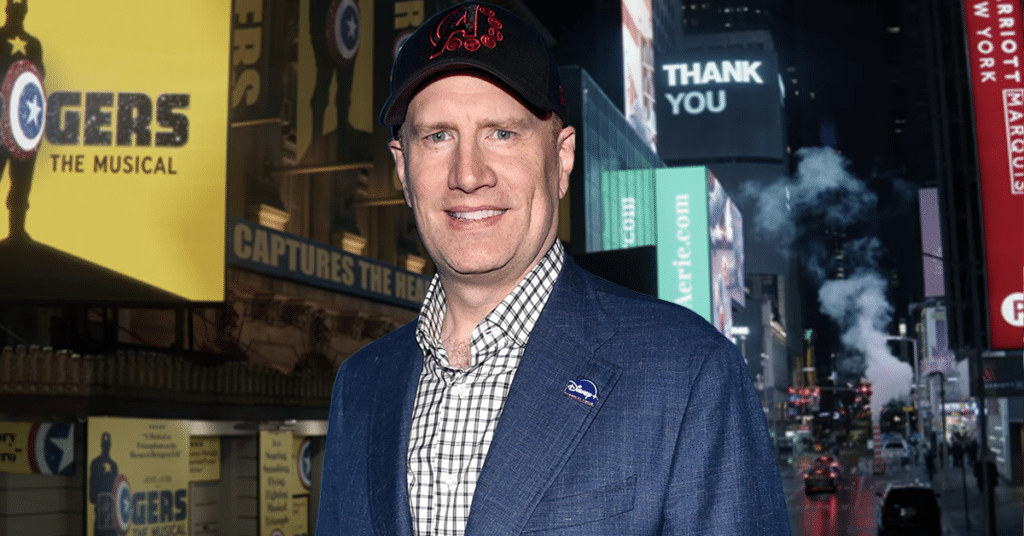 TAIKA WAITITI'S FILM IS SURVIVING THE STORM
In the middle of the shakeup happening at Lucasfilm, at least in the film division, one project seems to be staying alive. First reported in early 2020, and officially confirmed on May 4 of that year, Taika Waititi is co-writing (with 1917's Krysty Wilson-Cairns) and directing a new Star Wars feature film. At some point in 2022, it looked like this was going to be the next in line. Kathleen Kennedy later said as much, and with Thor: Love and Thunder out, Waititi's duties behind the camera seemed less important. Still, eight months later, we barely have any updates on the script.
That being said, Waititi and Wilson-Cairns must have at least a treatment ready, because according to Deadline, Waititi would be in negotiations with the studio to star in the film, with his role being similar in size to his part as Adolf Hitler in 2019's Jojo Rabbit. (Variety first said that he was looking at playing a role in it, with Deadline later clarifying it was in the negotiations stage.) Right now, it seems like the filmmaker is developing the film, and we will be getting an official update very soon.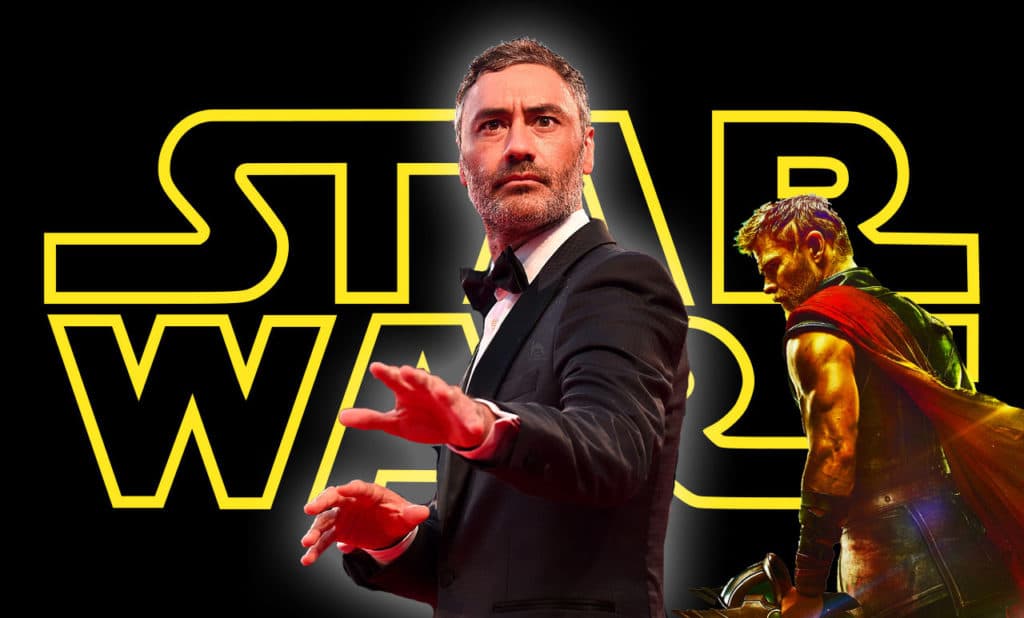 WHAT STAR WARS FILMS ARE ACTUALLY HAPPENING?
In the midst of all the talk about canceled films, it might seem like nothing is happening anymore at the moment, but that is very much not the case. In fact, one could argue, all of this is actually good news for the future of the franchise. Reading between the lines, and figuring out when things started to go down, we can conclude that in 2021 Lucasfilm decided to refocus their theatrical efforts and start telling a cohesive story in a post-Rise of Skywalker era.
There is enough evidence to sustain the belief that they are looking at a multiple-film slate over the next few years, which will be kicked off by a yet-to-be-announced film that is co-written by Damon Lindelof and Justin Britt-Gibson, and directed by Sharmeen Obaid-Chinoy. Per reports, we know that the film will be focused on a new set of leads (the male being speculated to be Yahya Abdul-Mateen II), set after the sequel trilogy but that could potentially bring back characters from those three movies. Daisy Ridley has also been in multiple meetings over the past few months with Lucasfilm, which is certainly no coincidence.
RELATED: Star Wars: The Acolyte Cast Gets Great Advice from Daisey Ridley
Lindelof pitched his idea to Lucasfilm at some point in late 2021 or early 2022 and went on to discuss it further over the following months, until a writers' room was assembled over the summer. That room was most likely not just set up to circle around ideas for that particular film, but possibly also other stories that could begin with the Lindelof-Obaid-Chinoy film.
Whether halting development on Rogue Squadron was the catalyst for Lucasfilm changing their mentality, or its first victim, we don't know, but the fact that Jenkins' (first) exit happened around the same time that Lindelof was hired (and therefore, when Lucasfilm was taking in pitches) is not a coincidence. (Senior Hollywood reporter Jeff Sneider first revealed Lindelof taking meetings with Lucasfilm in March 2022, saying it'd been happening for weeks, which in the news business probably means that their first meetings happened way earlier than that.)
Where do Taika Waititi and Kevin Feige's films fit in all of this? Well, Feige's doesn't, which might be a reason why Lucasfilm wasn't super excited about it. Also, the fact that Kathleen Kennedy has never acknowledged its existence, and when brought up denied it, makes us think that the project was dumped on Lucasfilm's lap by Disney, perhaps when Feige expressed his desire to make a Star Wars film to his then-higher-ups.
As far as Taika's film goes, there are contradictory trains of thought here. On the one hand, Kennedy has said the next Star Wars films will take place after the sequel trilogy, so they could pull from the Marvel approach and let the filmmaker go nuts within certain boundaries, much like what he did with Thor: Ragnarok, and to a lesser degree of success with Love and Thunder. At the same time, Waititi has also said that he is not interested in retooling with pre-conceived characters or playing in someone else's sandbox, so we don't know for certain.
However, some clarification is coming our way. Star Wars Celebration is coming up on April 7-10 at the ExCeL Centre in London. The convention is opening up with a major panel titled "Lucasfilm Studio Showcase," where they expected to make an announcement of at least the next feature film, which will likely be Lindelof's. But unveiling future plans for the franchise on the big screen, including what Taika Waititi is cooking up, and what other films they might be doing, is not entirely out of the question.
What do you make of all of this? Did this bring some clarification, or are you even more confused about the state of Star Wars films? Which upcoming project are you most excited about? (There is a third movie in the pipeline from Deadpool 3 director Shawn Levy of which we know very little.) Are you coming to Star Wars Celebration? Let us know on our social media, and stay tuned for more Star Wars news!
SOURCE: Variety
KEEP READING: The Mandalorian Chapter 18 Review: The Return to Form We Were Waiting For