Yep, Rick and Morty: The Anime is real, and it's a new spinoff of the iconic and popular animated series that's coming to the newly relaunched version of HBO Max, which will now just be called Max. Warner Bros. Discovery announced the news on the new Rick and Morty anime spinoff while rolling out plans for the new Max streaming service, which launches on May 23.
Warner Bros. Discovery also revealed the first still for the anime project, which you can see below:
RICK AND MORTY IS GETTING AN ANIME ADAPTATION
Per the announcement, Rick and Morty: The Anime is premiering later this year on Adult Swim. It will also be available to stream on Max. The anime project was actually first announced about a year ago in May 2022. Takashi Sano (Tower of God) is the creator behind the project. This will mark the first TV spinoff for the Rick and Morty franchise.
RELATED: RICK & MORTY: THE ANIME & NINJA KAMUI – ADULT SWIM ORDERS 2 NEW ANIME SERIES
At the time, the new anime series was announced as being in production for an Adult Swim premiere and HBO Max, which will now be simply Max. Now, fans at least know the Rick and Morty anime is coming out this year.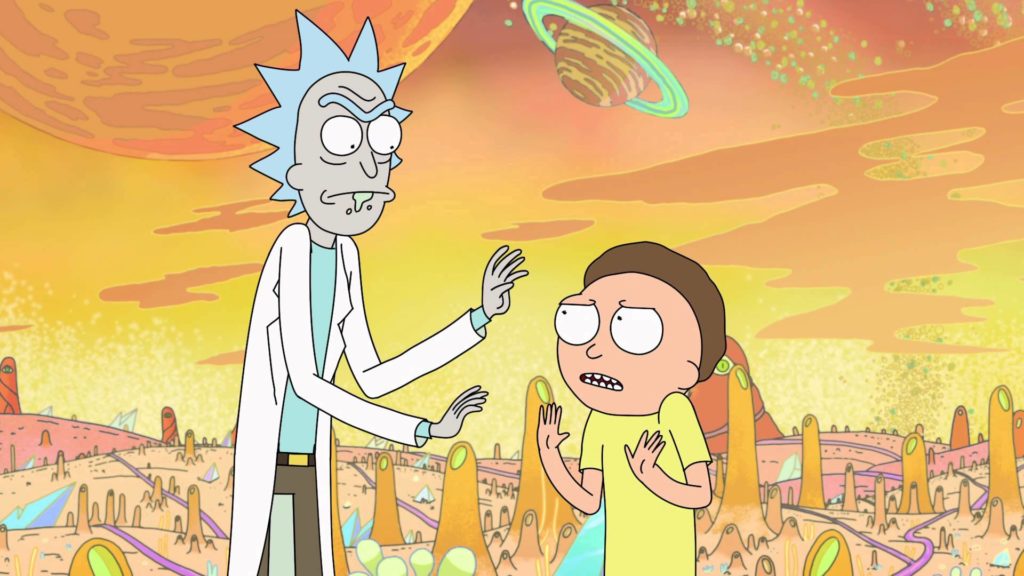 Adult Swim President Michael Ouweleen said on the announcement last year, "Toonami helped introduce anime to a U.S. audience 25 years ago, and is creating new, dynamic originals for the next generation of anime fans. These two series build on the legacy of those recent originals such as Fena: Pirate Princess, Blade Runner: Black Lotus, Shenmue the Animation, with Uzumaki and Housing Complex C, premiering later this year."
The plan for Rick and Morty: The Anime is a 10-episode adventure. Sano previously directed two anime shorts inspired by the popular series called "Rick and Morty vs. Genocider" and "Summer Meets God (Rick Meets Evil)." They were featured on Adult Swim's digital platforms. So those will likely give fans an idea of what is in store for this series:
The anime shorts received widespread fan and critical acclaim and generated over 10 million combined views on Adult Swim's digital platforms, hence why the anime series was ordered and greenlit. The new anime will feature Sano adapting themes and events of the main series, and the series will stand on its own as an original work. They were also presented completely in 100% Japanese with subtitles.
Sano previously said when the show was first announced, "The multiverse-straddling exploits of Rick and the gang pose challenges to the family bond, but they always rise to the occasion." He continued, "It's such a life-affirming sight, and Jerry is no exception." He adds, "I am honored to have been given an opportunity to tell a new story about this amazing family. I hope you enjoy their adventures!"
RELATED: JUSTIN ROILAND, RICK AND MORTY CO-CREATOR, CUT BY ADULT SWIM; NEW ACTOR TO BE CAST
The new anime series is being produced by Telecom Animation Film, who worked on Sano's previous anime shorts. The studio also worked on Lupin the IIIrd Series, Shenmue the Animation, and Sano's Tower of God.
What remains to be seen is if the show will be adapted into English later on. Adult Swim's anime shows tend to all be dubbed into English. So, it will be interesting to see if the show maintains a similar voice cast as the original series or even tries to cast new actors. However, one talent who will not be working on it is original Rick and Morty co-creator, Justin Roiland, who also served as the voice of Rick Sanchez and his grandson Morty in the series.
Earlier this year, Adult Swim cut ties with Roiland following his charges and arrest for felony domestic violence. Adult Swim also announced that they would continue forward with the adult animated series without Roiland. How this will affect Season 7 of the show, which is due out later this year, remains to be seen. The details on who will be the new voice of Rick and Morty have not yet been revealed.
What do you think of the news? Will you be checking out Rick and Morty: The Anime later this year? Do you think this project is a good idea? Do you think the show will be dubbed into English? Let us know your thoughts about the news on The Illuminerdi's Twitter account.
KEEP READING: TINYKIN REVIEW: TERRIFIC PS5 GAME AND THROWBACK TO SOME OF THE CLASSICS WE LOVE
SOURCE: Warner Bros. Discovery, Twitter