Ant-Man & The Wasp: Quantumania was criticized for a large number of issues, but one of the most discussed topics around the film leading up to its release was the recasting of Cassie Lang. Now, director Peyton Reed has provided an answer as to why previous Cassie Emma Fuhrmann was recast with Freaky and Pokemon: Detective Pikachu star Kathryn Newton.
Why Was Emma Fuhrmann Recast in Ant-Man 3?
Speaking on the film's newly-released audio commentary track, Reed stated:
"We've just introduced our now 18-year-old Cassie Lang. Kathryn Newton, of course, an actor who I have admired for a long time," he said. "And when we were talking about Cassie in this movie, she's aged five years since the events of Ant-Man and The Wasp. And I wanted someone in that role who could really hang with Paul Rudd and sort of not is left in the dust… "She's gotta be sharp, quick, and funny. And also, [Newton] is an athlete. She's a world-class golfer. She has the physicality for the role."
Quantumania screenwriter Jeff Loveness also chimed in on the track, adding:
"And just someone who can seem like Scott Lang's daughter. You know, what does she pick up from him? What does she go against? She's got the heart of Scott. She's also got a bit of that sense of humor, a bit of that messy quality."
RELATED: QUANTUMANIA: MICHAEL DOUGLAS, THE ORIGINAL ANT-MAN, SHARES HOW THE MOVIES CAPTIVATE AUDIENCES
So now we have it straight from the horse's mouths. It sounds like Peyton Reed felt Emma Fuhrmann (who portrayed Cassie Lang in 2019's Avengers: EndGame) wanted someone with a bit more physicality to them for the Ant threequel. For what it's worth, Fuhrmann's biggest scene in EndGame is a strong one, with her reuniting with her father Scott Lang after his five-year absence in the Quantum Realm. We don't get much of the Lang dynamic beyond that in EndGame, but the previous Ant-Man films had distinguished Scott Lang from the other heroes who inhabit the Marvel world partially by showcasing his dedication to being there for his daughter however he could.
What About The New Cassie Lang?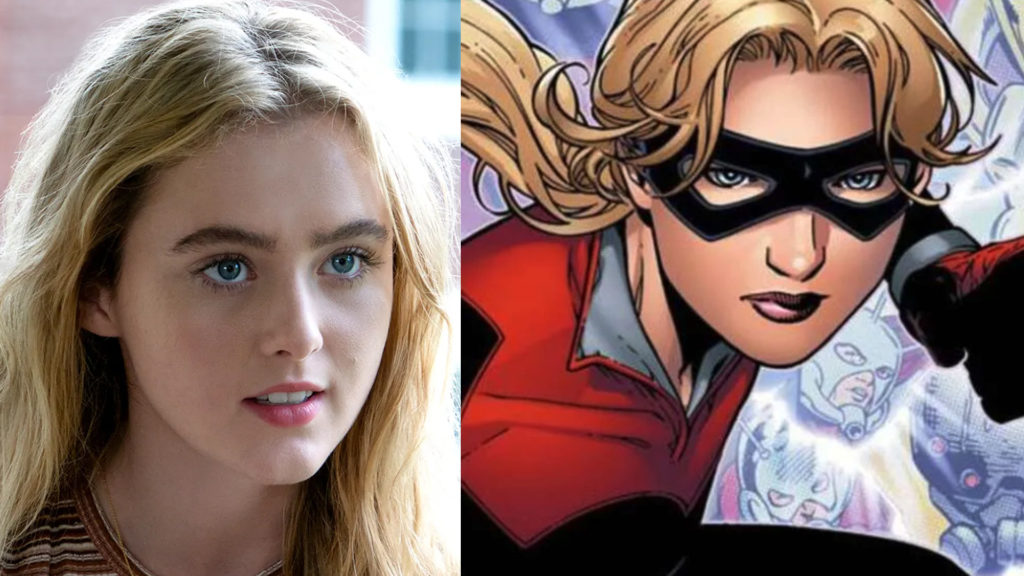 Though he ultimately recast Fuhrmann, Peyton Reed spoke glowingly of previous Cassie Lang Abby Ryder-Fortson and shared how her character has evolved when we see her in Quantumania:
"It's a tricky thing, because Abby Ryder Fortson, who plays six-year-old and then nine-year-old Cassie in the first two movies, is such a winning personality," the director said. "And… now that you're with 18-year-old Cassie, you had to really like the idea, 'Oh, wow! She grew up into this person.' Cassie has ideas of her own now. She's an ideality and she has some different ideas than her dad about what it might take to be a hero and what justice means in the world."
RELATED: ANT-MAN AND THE WASP: QUANTUMANIA REVIEW – MARVEL BEGINS A NEW DYNASTY
The emotional center of Quantumania is the relationship between Scott and Cassie, with his sole mission in the film being to escape the Quantum Realm and keep his daughter out of harm's way. By necessity, that means Kathryn Newton's Cassie gets the biggest amount of screen time out of any actor to play the character in the MCU as well as the biggest amount of action.
As Reed says, this Cassie has grown as a result of her experiences and is trying to be a hero to the world in her own way. While it will be a great unknown how Emma Fuhrmann would have fared in Ant-Man & The Wasp: Quantumania, we can always revisit Avengers: EndGame to see her stamp on the character of Cassie Lang.
What do you think of Peyton Reed and Jeff Loveness's comments concerning the recasting of Cassie Lang? Did you miss Fuhrmann or were you fine with Kathryn Newton taking the reigns? What did you think of Quantumania? Let us know on our social media. Keep following The Illuminerdi for more content like this, we're always watching.
Source: CBR.com KEEP READING: THE FLASH: NEWEST SCREENING RUMORS HINT AT SURPRISE CAMEOS, VAGUE ENDING