Warner Bros. has announced that the long-in-the-making Beetlejuice 2 is finally happening, and has set a September 6, 2024, release date for it.
Via Deadline, the studio has confirmed previous reports of Jenna Ortega circling the project, which will reunite stars Michael Keaton and Winona Ryder with the original director, Tim Burton. The news started circulating online two months ago, when film reporter Jeff Sneider posted as much on social media and also shared the news on the podcast The Hot Mic. Additionally, Warner Bros. has also confirmed that White House Plumbers star Justin Theroux is joining the project too. Character details for him are kept under wraps, while Ortega will be playing Ryder's on-screen daughter. WB has yet to confirm if Catherine O'Hara will be returning as well; Sneider said this was the case in the original post.
Mike Vukadinovich wrote the script for Beetlejuice 2, which is based on previous drafts by Seth Grahame-Smith and David Katzenberg; they are both producing (and will likely end up with "story by" credits, at the very least). Plot details for the sequel are kept under wraps, but the original Beetlejuice, released in 1988, focused on a deceased couple (played by Alec Baldwin and Geena Davis) who are harassed by an unbearable family who has moved into their home, which forces them to hire a malicious spirit, known as Beetlejuice, to kick them out.
Why now is the perfect time for Beetlejuice 2
The studio has been trying to get this movie off the ground for many years, but it didn't quite come together until now… Thankfully. With all of the moving pieces they've been able to assemble, they have a potential winner in their hands.
RELATED: White House Plumbers Review: HBO's Latest Political Satire Is A Win
With this cast, Beetlejuice 2 is going to appeal to both the older and the new generations. People who grew up in the 80s might already be familiar with it, and with Keaton, Ryder, and Burton involved once again, they will surely be tempted to check it out. But the truth is that dramas targeted at adults are not playing as well (cough, Air, cough), and that it's the younger generations that are driving the theatrical experience today. What made Top Gun: Maverick so special last year was the fact that it was able to appeal to both fans of the original and also the younger generations who might not have even seen the first one.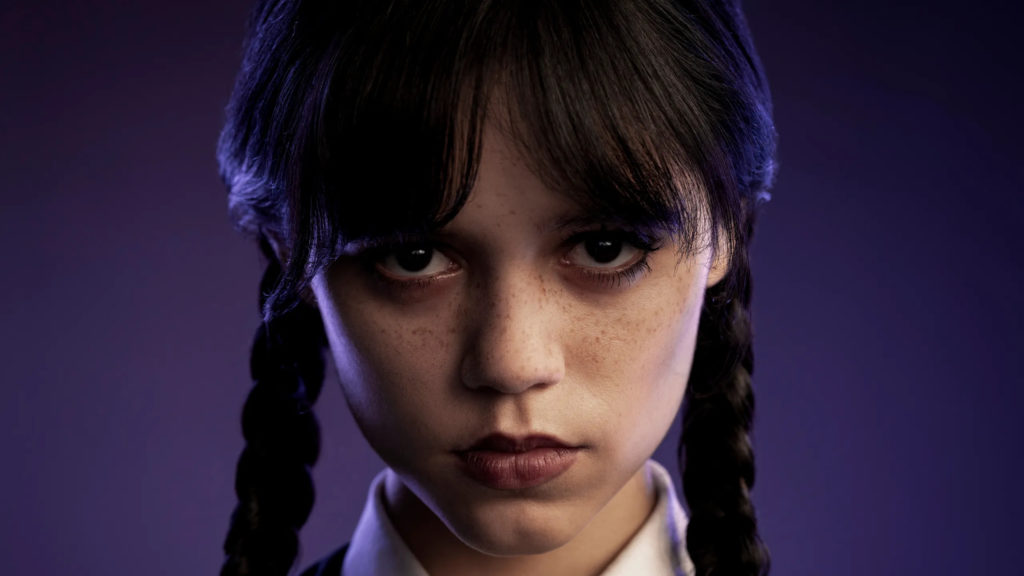 With Beetlejuice 2, Warner Bros. is hoping to capitalize on the success of Wednesday, on multiple fronts. We have Tim Burton back as the director, after he was heavily involved in the Netflix series, which also shares similar themes with Beetlejuice. But more importantly, Jenna Ortega is a star in the making, and could be enough to make this movie stand out at the box office; after all, she was definitely one of the reasons why Screan VI was the highest-grossing film in the franchise. Signing her was the key ingredient to the project, perhaps more than Keaton himself if are being blunt.
RELATED: Clone High Sets Monumental Return For 5/23
The release date is also key. Right now, Beetlejuice 2 is pivoted against Marvel's Blade reboot, but given the recent news about the film pausing pre-production due to the WGA strike, it seems unlikely that it will keep that date. One of them will definitely have to move, not only because of the size of the projects, but because they are targeting the same demographics; right now, it's looking like Blade will be the one to blink, and if so, Warners currently have the entire month of September for Beetlejuice 2 to stretch its legs.
The studio has had success in the past in this release window, from It to 2018's The Nun (whose sequel is also bowing this September), but it won't interfere with their Oscar-targeted films that typically open on the first week of October. 2024's is none other than Joker: Folie à Deux.

What do you think about Beetlejuice 2? Are you more excited about it than you would have been if Jenna Ortega wasn't involved? Are you a fan of the original, and do you think this could actually be a winner? Let us know on our social media, and stay tuned for more!
SOURCE: Deadline
KEEP READING: She's Back! Wednesday Addams Gets A Thrilling Season 2 Announcement!