Prepare for an adrenaline-fueled ride as Apple TV+ brings you Hijack, a high-stakes thriller series starring and executive produced by the talented Idris Elba. Get ready to be on the edge of your seat as the intense real-time story unfolds.
Hijack Official Trailer
The real-time aspect is very reminiscent of 24 and really drives the tension and magnitude of the situation. Audiences will get to simulate a crisis in real time and experience the incredible number of events that occur in what is less than a typical work shift. It's an exciting premise and easy to understand why Idris Elba is executive producing Hijack as well as starring in it.
RELATED: Skull Island Unveils 6/22 Premiere Date and Astounding Voice Cast
Idris Elba, known for his SAG Award-winning performance in Luther, takes the lead in this gripping seven-part series. Created by George Kay and Jim Field Smith, the masterminds behind acclaimed shows like Lupin and Criminal, the series follows the nail-biting journey of a hijacked plane en route to London during a seven-hour flight. As the authorities on the ground race against time to find answers, Elba's character, Sam Nelson, an accomplished negotiator, must use his skills and wit to save the lives of the passengers. But in this high-stakes game, his risky tactics could backfire, adding to the tension and suspense.
Joining Elba is Emmy Award and NAACP Image Award-winner Archie Panjabi, known for her roles in The Good Wife, Snowpiercer, and Blindspot. Panjabi plays the role of Zahra Gahfoor, a counter-terrorism officer who becomes entwined in the investigation when the plane is hijacked. The stellar cast also includes Christine Adams, Max Beesley, Eve Myles, Neil Maskell, Jasper Britton, Harry Michell, Aimee Kelly, Mohamed Elsandel, and Ben Miles, delivering captivating performances that will keep audiences hooked throughout the series.
Produced by 60Forty Films, the production company led by Emmy Award-winning Executive Producers Jamie Laurenson and Hakan Kousetta, Hijack marks an exclusive content deal with Apple TV+. The series is a collaboration between Idiotlamp Productions, Kay and Field-Smith's production company, and Green Door Pictures, the production company founded by Idris Elba. This thrilling series is the first to emerge from Elba's first-look deal with Apple TV+, promising an exhilarating viewing experience for audiences worldwide.
RELATED: Barbie Dazzles Fans and Haters With Hilarious Official Trailer
With a gripping narrative, top-notch performances, and a talented creative team behind the camera, Hijack is set to captivate viewers from the first episode. The series will premiere on Apple TV+ on Wednesday, June 28, 2023, with the first two episodes, followed by a new episode every Wednesday until August 2. Be prepared to immerse yourself in this heart-pounding thriller that pushes the boundaries of suspenseful storytelling.
Apple TV+ continues to deliver premium content across various genres, including compelling drama, thought-provoking documentaries, and engaging kids and family entertainment. Since its global launch in November 2019, Apple TV+ has made a significant impact, boasting a remarkable lineup of original hits and receiving numerous award recognitions. With 365 wins and 1,452 award nominations, including the multi-Emmy Award-winning comedy Ted Lasso and the groundbreaking Oscar Best Picture winner CODA, Apple Originals have cemented their place in the streaming world.
Don't miss the unveiling of Hijack on Apple TV+ as it takes viewers on a thrilling journey filled with suspense, action, and unforgettable performances. Buckle up and get ready for the ride of a lifetime.
Hijack begins streaming on Apple TV+ on June 28, 2023.
About Hijack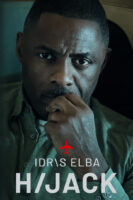 Release Date: June 28, 2023
Director: Jim Fleid Smith
Writer: George Kay
Executive Producers: Idris Elba, George Kay, Jim Field Smith, Kris Thykier, Hakan Kousetta, Jamie Laurenson
Production: 60Forty Films, Archery Pictures, Green Door Pictures, Idiotlamp Productions
Distribution: Apple TV+
Episodes: 7
Cast: Idris Elba, Archie Panjabi, Neil Maskell, Eve Myles, Christine Adams, Max Beesley, Kate Phillips, Ben Miles

Synopsis
Told in real-time, "Hijack" is a tense thriller that follows the journey of a hijacked plane as it makes its way to London over a seven-hour flight, and authorities on the ground scramble for answers.
Source: Apple TV+
KEEP READING: Mission: Impossible Dead Reckoning Part 1 Official Trailer Is Insane