Bandai Namco Europe announced today that Mobile Suit Gundam Battle Operation 2 is now available for PC players via Steam. The dynamic free-to-play team battle action game will be added to Steam for PC players to enjoy the epic release from the Gundam franchise. Offering intense 6 VS 6 combat, players will be able to pilot a huge range of Mobile suits as they fight in teams to destroy the opposition, with 4K graphics available and a range of DLC to add to the gaming experience.  
Mobile Suit Gundam Battle Operation 2 was originally released for PlayStation 4 on October 1, 2019, with features 6 VS 6 online battles with players as Pilots. The game offers infantry battles outside of Mobile suits, including placing bombs in enemy bases and requesting support fire to change the tide of a battle. The game allows a huge variety of Mobile Suits to be piloted, including more than 350 playable units featured in the Gundam franchise. The game was also released for PlayStation 5 on January 28, 2021, but finally, the game will be available on a new platform for players to enjoy.
Mobile Suit Gundam Battle Operation 2 Is Now on STEAM 
RELATED: LEARN MORE ABOUT GUNDAM EVOLUTION'S SEASON 3 IGNITION UPDATE IN THIS NEW TRAILER
Already available for PlayStation 4 and PlayStation 5, the free-to-play multiplayer action game is now recruiting PC pilots for the battlefield. Mobile Suits from around the globe can fight for survival in 6v6 team online battles on 17 maps inspired by iconic locations based on the popular anime series. The fight doesn't stop at Mobile Suits; pilots can exit their mechas to repair other units, place bombs in enemy bases, and request support fire. Infantry fights might be just the push needed to prevail. 
Spending their DPs, the in-game currency earned in combat, pilots are also able to customize one of the 350 Mobile Suits to fit their playstyle. They can then spend time in the Base Camp, interacting with other players before their next fight.
RELATED: GUNDAM EVOLUTION SEASON 3 IS OFFICIALLY UNDERWAY WITH INCREDIBLE NEW ADDTIONS
Crossplay and Cross saves are not supported by the PC release, but players will be able to experience the game with high-quality options. The 4K display graphics will provide an epic experience for players that meet the specification requirements and there is also key binding support and controller support. This allows players to choose the best control solution they prefer as PC players usually enjoy.
It will be incredible to experience Mobile Suit Gundam Battle Operation 2 on PC, especially as a free-to-play game that will allow any player to dive into the fight. It will be interesting to see what else is added to the game especially since the website has revealed that the game will be updated every week. 
Mobile Suit Gundam Battle Operation 2 is available for free on PlayStation 4, PlayStation 5, and PC. For more information on Mobile Suit Gundam Battle Operation 2, visit the Bandai Namco official page or the official website of the latest release. In-game purchases are available including a range of DLC that are already avalible for players.
About Mobile Suit Gundam Battle Operation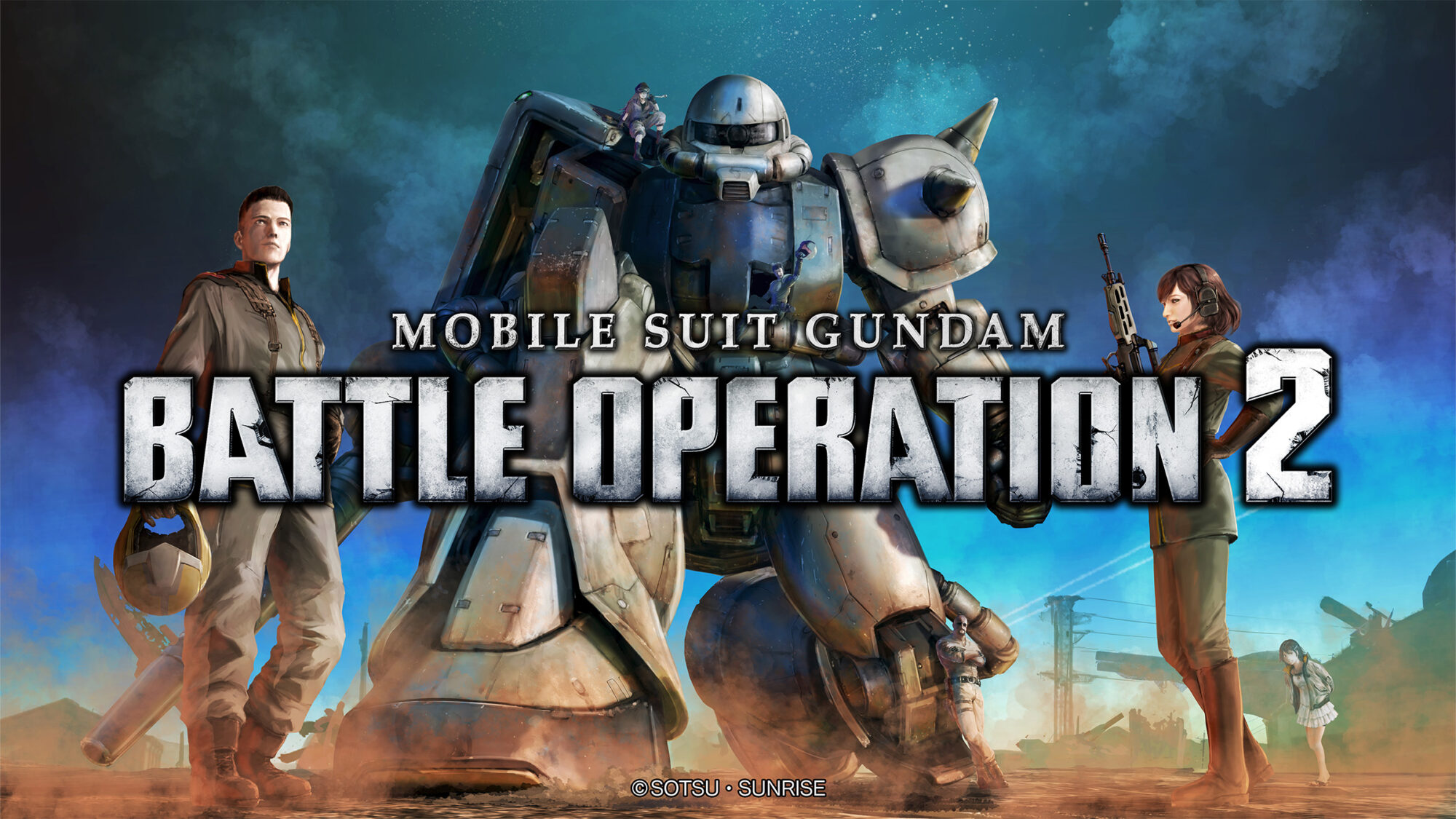 Release Date: 31 May 2023 (PC-Steam)
Publisher: Bandai Namco
Developer: B. B. Studio
Platforms: Steam® (PC), PlayStation 5, PlayStation 4
Genre: Team Battle Action
Rating: T (13+)
What do you think of Mobile Suit Gundam Battle Operation 2? Will you be getting this latest Free-To-Play game on Steam? Did you play the original release on PlayStation 4 or 5? Let us know on social media and keep following The Illuminerdi for more gaming news.  
KEEP READING: Crunchyroll Announces Awesome New April 2023 Movies
Source: Bandai Namco, Game Website