We may or may not have found the cast of Netflix's live-action adaptation of My Hero Academia.
IMDB recently revealed the cast that may be involved in the popular anime adaptation featuring superpowered students aiming to become the number one hero. The cast listing has since been removed but the possible cast previously presented included renowned actors for the movie from Netflix and Legendary Entertainment. The rumored cast has starred in popular titles such as cast from Gotham, Game of Thrones, and Henry Danger.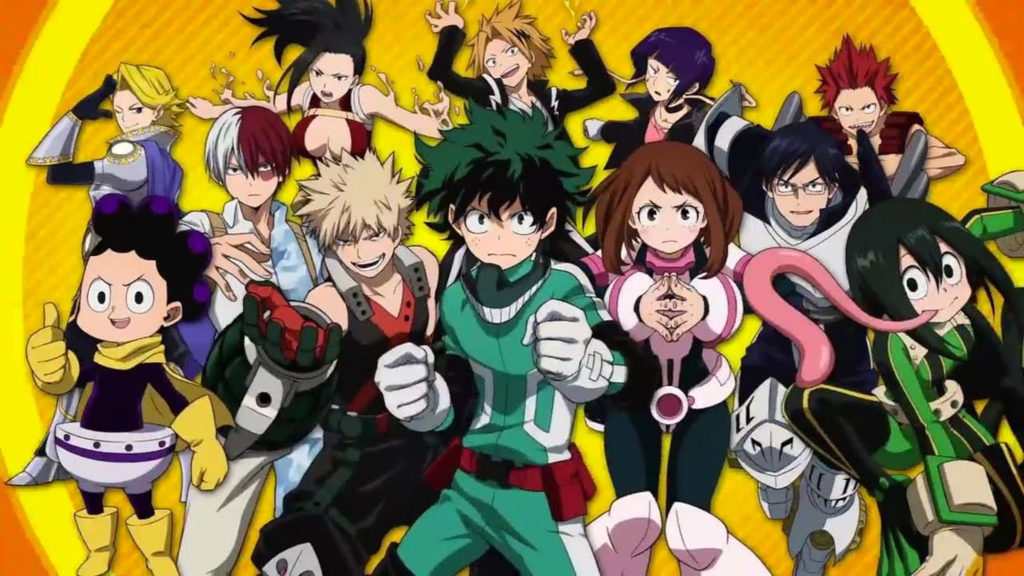 RELATED: Live-Action My Hero Academia In Development At Legendary
My Hero Academia is a popular anime series that was adapted from the superhero Manga series written and illustrated by Kōhei Horikoshi. The series is set in a world where over 80% of the population has a superpower known as a Quirk and follows the story of Izuku Midoriya/Deku as he aims to become the number one hero. The series also features students of U.A. High School from their entrance exam to their development as professional heroes, with Quirk-less Midoriya inheriting his powers from Japan's most famous superhero, All Might. Iconic characters that feature alongside Midoriya include Katsuki Bakugo, Ochaco Uraraka, and Shoto Todoroki, but many characters are highlighted throughout the series.
Notice: The following cast listings have recently been removed from IMDb and no official confirmations have been revealed regarding the upcoming adaptation in production.
My Hero Academia listed Live-Action Casting Rumors
The upcoming live-action movie adaptation of My Hero Academia coming to Netflix will be written by Joby Harolds and directed by Shinsuke Sato. The cast members that were previously listed by IMDb included the insane mix of David Mazouz (Bruce Wayne in Gotham) as Izuku Midoriya, Jace Norman (Henry Danger) as Katsuki Bakugo, Graham Verchere (Young Shuan in The Good Doctor) as Shoto Todoroki, and Isaac Hempstead Wright (Bran Stark in Game of Thrones) as Tenya Iida. There was also Isabel Gameros reported to be Ochaco Uraraka but the current public listing has Leon Masuda listed for the role.
This could change as nothing concrete has been announced so all reveals should be taken with a grain of salt for now. Other cast members have been reported to be joining the lineup as the incredible cast for the My Hero Academia live-action movie adaptation. The casting includes characters in class 1-A and even some of the villains that feature in the story. This includes casting for Momo Yaoyorozu, Eijiro Kirishima, supervillain Dabi, and even Denki Kaminari.
This listed cast previously shared on IMDb is giving instant chills from high anticipation as the dynamic between David Mazouz and Jace Norman would be absolutely incredible. It is easy to imagine how both Mazouz and Norman would become these roles as seen in past titles, and this is one match-up that would perfectly capture the essence and relationship between Deku and Bakugo. There is such an incredible mixture of perfect castings, but Nico Greetham (Power Rangers Ninja Steel) as Denki Kaminari instantly stood out as the actor would perfectly suit the role of the electrifying super-student.
Greetham's past acting colleague Peter Sudarso previously portrayed Tenya Iida in a HyperRPG one-shot TTRPG with the high-energy actress, Meghan Camarena, as Ochaco Uraraka, which would have been killer castings for this live-action series. However, it will be interesting to see Wright's take on the role along with the revealed mix that is currently known to be in the lineup. Isabel Gameros would make a great Uraraka as she already seems to possess the essence of the gravity-defying superheroine. The first official reveal will be insane if these are the confirmed cast members, but as they have been removed from IMDb, there is no way to know until officially confirmed.
The live-action movie adaptation of My Hero Academia is currently in development by Legendary Entertainment and Netflix. Confirmations regarding the cast have still to be revealed and the official release date has yet to be announced.
What do you think of the rumored cast for the My Hero Academia adaptation? Are you excited about the live-action superhero movie coming to Netflix? Do you think these castings are perfect for the characters featured in the anime series? Let us know on social media and keep following The Illuminerdi for more anime adaptation news.
Source: The Cosmic Circus