During the Summer Game Fest showcase, Larian Studios revealed a new trailer for Baldur's Gate 3, which reveals Jason Isaacs as a new antagonist for the upcoming sequel. Isaacs portrays Lord Enver Gortash, a commander of a mechanical army of Steel Watchers and a Lord of the city of Baldur's Gate for the upcoming game.
Isaacs joins the cast alongside Oscar-winner J.K. Simmons as General Ketheric Thorm. You can check out the newly revealed trailer below:
JASON ISAACS TAKES OVER THE CITY AS ANTAGONISTIC LORD ENVER GORTASH IN BALDUR'S GATE 3
Isaacs is best known to fans of the Harry Potter film series as Lucius Malfoy. He also portrayed Captain Hook in the 2003 Peter Pan film. In Baldur's Gate 3, Isaacs' character, Lord Enver Gortash, is the up-and-coming designer of the Steel Watchers. The Steel Watchers are magical clockwork warriors created to defend the city.
RELATED: Jason Isaacs Reveals What Intrigues Him About The Epic Superman: Red Son
Due to the recent disappearance of Duke Ravengard, Lord Enver Gortash has been made Baldur's Gate's newly minted protector. He now stands as one of the most powerful figures within the city's walls. During their gameplay experience, players will arrive at Baldur's Gate and find themselves in the middle of a dire power struggle, with many factions and groups vying to gain political control of the city.
During the game, players will encounter Lord Enver Gortash as a major antagonist they must contend with as they venture into the morally gray alleys and docklands of the city.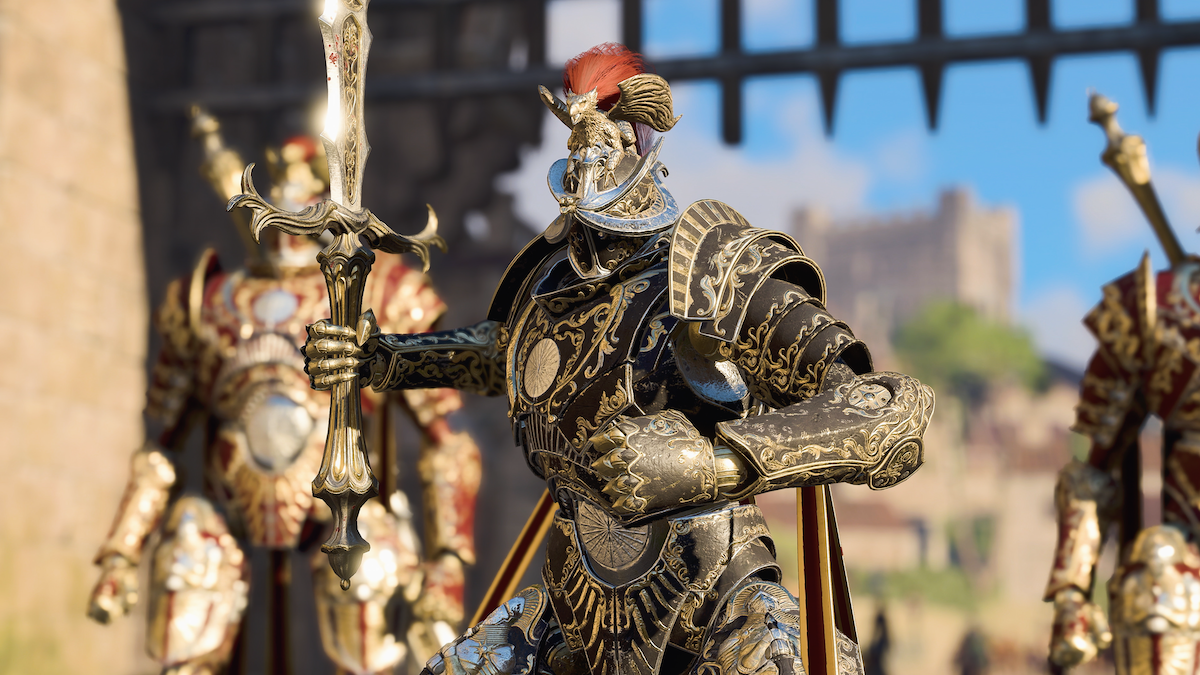 Speaking on the experience of joining Baldur's Gate 3, Jason Isaacs commented, "It was a thrill to join the Baldur's Gate universe, but I fear that the magnificent Lord Enver Gortash is being mischaracterized as a villain." He continued, In a brutal world of betrayals and butchery, he's learned to lie better and backstab first. The joy in voicing him – apart from the obvious pleasure in getting to look so glorious – was that the creative team and I got to play loose enough to find ways that he could enjoy the ride and make the players hate him more!"
Judging from the new footage, Gortash looks to be a very cunning, yet also shifty and shady, individual. He looks rather rogue-ish and like he shouldn't be trusted. Not to mention, considering his decades of acting experience portraying bad guys and antagonists, it looks like Isaacs is perfectly cast for the role.
RELATED: DC Comics Announces Dungeons & Dragons Supplement Based On The Last God
Ahead of the new reveal, Larian Studios also released a new clip from the game earlier this week featuring J.K. Simmons as General Ketheric Thorm interacting with Gortash (see below):
The wait for Baldur's Gate 3 has been long. The game was officially first announced four years ago, back in June 2019, before the COVID-19 pandemic. However, that long wait is almost over as the game will finally be out in just over two months.
Baldur's Gate 3 is due out later this summer. It arrives on PlayStation 5 and Windows PC on August 31. Gamers can also look forward to more news on Baldur's Gate 3 coming soon at the PC Gamer Show scheduled for Sunday, June 11.
What do you think of the news? Are you happy to see Jason Isaacs join the star-studded cast of Baldur's Gate 3? What do you think of the new footage of his character? Are you looking forward to Baldur's Gate 3? Let us know what you think about the news on The Illuminerdi's Twitter account.
SOURCE: Larian Studios
KEEP READING: God of War Ragnarök Review: The Highly Anticipated Sequel Is Here!