StoryToys and Mattel have joined forces to introduce the exciting Barbie Color Creations app, a vibrant and interactive coloring and design experience for children. Combining entertainment and education, this app allows kids to express themselves while exploring a diverse world of creativity.
StoryToys, a leading creator of entertaining and educational digital products for kids, and Mattel, Inc. (NASDAQ: MAT) today announced a partnership to launch the Barbie Color Creations app, a fun, and engaging way for children to express themselves through art and design.
Barbie Color Creation Will Provide Narrative-Driven and Inclusive Experience
Narrated by Barbie 'Brooklyn' Roberts, the Barbie Color Creations app embraces diversity by featuring characters of various body sizes, skin tones, abilities, and backgrounds. It offers an inclusive environment where children can immerse themselves in the vibrant world of colors and designs.
RELATED: Barbie Dazzles Fans and Haters With Hilarious Official Trailer
The app presents an ever-expanding virtual studio filled with coloring books and design tools. Users can unleash their imagination by customizing characters and objects to create personalized looks. With design-themed challenges like 'Big City Big Dreams' or 'You Can Be a Video Game Programmer,' kids can express their unique style before bringing their creations to life in exciting scenes.
Players can earn rewards by completing engaging design challenges, allowing them to decorate their virtual studio. The app encourages exploration and creativity, providing a dynamic atmosphere that keeps kids captivated and excited to unlock new achievements.
Regular Updates and Endless Combinations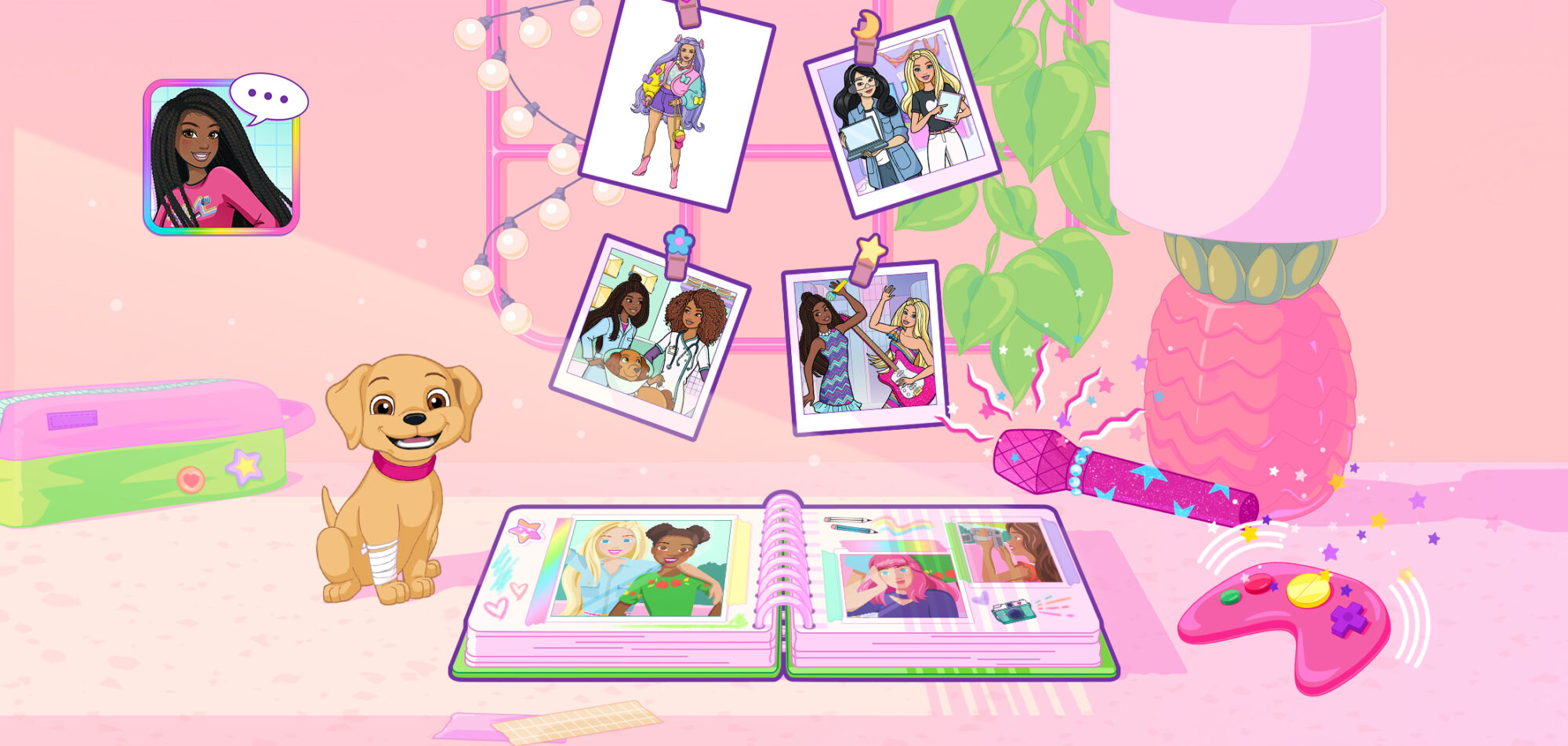 The Barbie Color Creations app is regularly updated with new coloring packs and challenges, ensuring a fresh and ever-evolving creative experience. With countless combinations of colors and designs, kids can indulge their artistic talents and explore new horizons of self-expression.
"We're thrilled to partner with Mattel and launch Barbie Color Creations, which brings the iconic Barbie franchise to life in a thrilling new way. As a cross-generational and cultural icon representing empowerment and inclusivity, Barbie holds a special place in our hearts. We can't wait for fans all over the world to explore the app and unlock the full potential of their creativity!"

-Parisa Foster, CCO of StoryToys-
RELATED: New Ghostbusters Game from Immersive Gamebox is a 1st of its Kind Immersive Experience for the Iconic Franchise
"As one of the most recognizable brands on the planet, Barbie has brought joy to so many over the past several decades. "In partnership with StoryToys, we are thrilled to bring to life Barbie Color Creations, compatible with iPhone, iPad and Android devices – a fun and engaging new app for kids which celebrates this iconic property through the creative medium of coloring."

-Mike DeLaet, Global Head of Digital Gaming at Mattel-
Availability and Download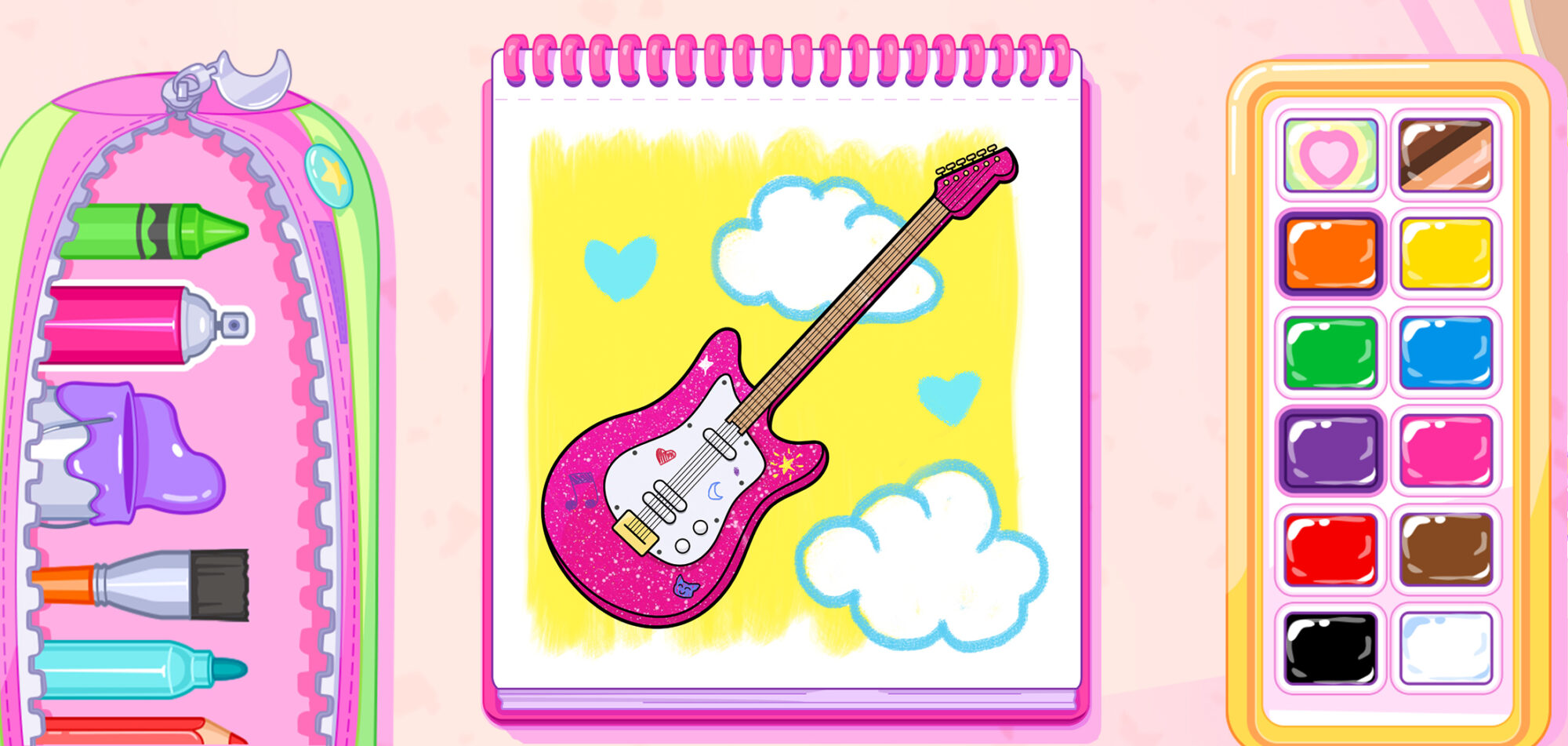 The Barbie Color Creations app is now available for download on the App Store at https://apps.apple.com/app/barbie-color-creations/id6446283992. The Google Play version will be released on June 29.
With the Barbie Color Creations app, children can unleash their creativity, explore diverse characters, and embark on a colorful journey of self-expression. This partnership between StoryToys and Mattel brings the iconic Barbie franchise to life in a digital realm, inspiring young minds to create, imagine, and have endless fun.
What do you think of the new Barbie Color Creations app from Story Toys and Mattel? How cool is it they got Barbie 'Brooklyn Roberts to narrate for users in app? Are you also expecting the app to feature costumes and clothes from the upcoming Barbie movie? Let us know your thoughts and how excited you are on social media!
Source: Mattel
KEEP READING: Universal Studios Halloween Horror Nights Will Let Fans Experience the Chilling World of 'The Last of Us'