Immersive Gamebox, the renowned immersive group gaming platform, has joined forces with Columbia Pictures Location Based Entertainment to introduce a groundbreaking interactive game format based on the beloved Ghostbusters franchise. Known as Ghostbusters: The Cursed Collection, this first-of-its-kind immersive experience will be available at all Immersive Gamebox locations in the UK, EMEA, and the US starting in 2023. With its innovative gameplay, engaging storyline, and team-oriented challenges, the game aims to bring players into the iconic world of Ghostbusters, offering an unforgettable entertainment experience.
What Kind of Ghostbusters Game Is It?
Designed for teams of up to six players, Ghostbusters: The Cursed Collection immerses participants in the haunted streets of a bustling city, where they embark on a thrilling multi-level adventure. Armed with proton packs and other ghost-hunting equipment, players will face off against the franchise's most recognizable ghosts and ghouls. Accompanied by an epic '80s soundtrack, the game creates an authentic atmosphere that transports players back to the unforgettable era of the Ghostbusters.
RELATED: Extraction 2 Review – The Embodiment of Actions Speak Louder Than Words
"We're incredibly excited to be working with Columbia Pictures to bring their much-loved franchise an added layer through our immersive gaming experience. By adding Ghostbusters to our library we are successfully continuing to build out our offerings and provide our customers with something they can come back for, time and time again for every occasion."

–Will Dean, Immersive Gamebox CEO–
"Ghostbusters is iconic within popular culture – people have been cosplaying as characters for decades, which is why we are excited to be bringing fans around the world the first-ever immersive Ghostbusters game. Immersive Gamebox has created an experience which creates authentic team-play so that groups of friends can experience the world of ghost hunting in real life, together, just like the Ghostbusters that they grew up watching."

–Jeffrey Godsick, EVP of Global Partnerships and Brand Management and Head of Location Based Entertainment at Sony Pictures–
Immersive Gamebox's Success and Growth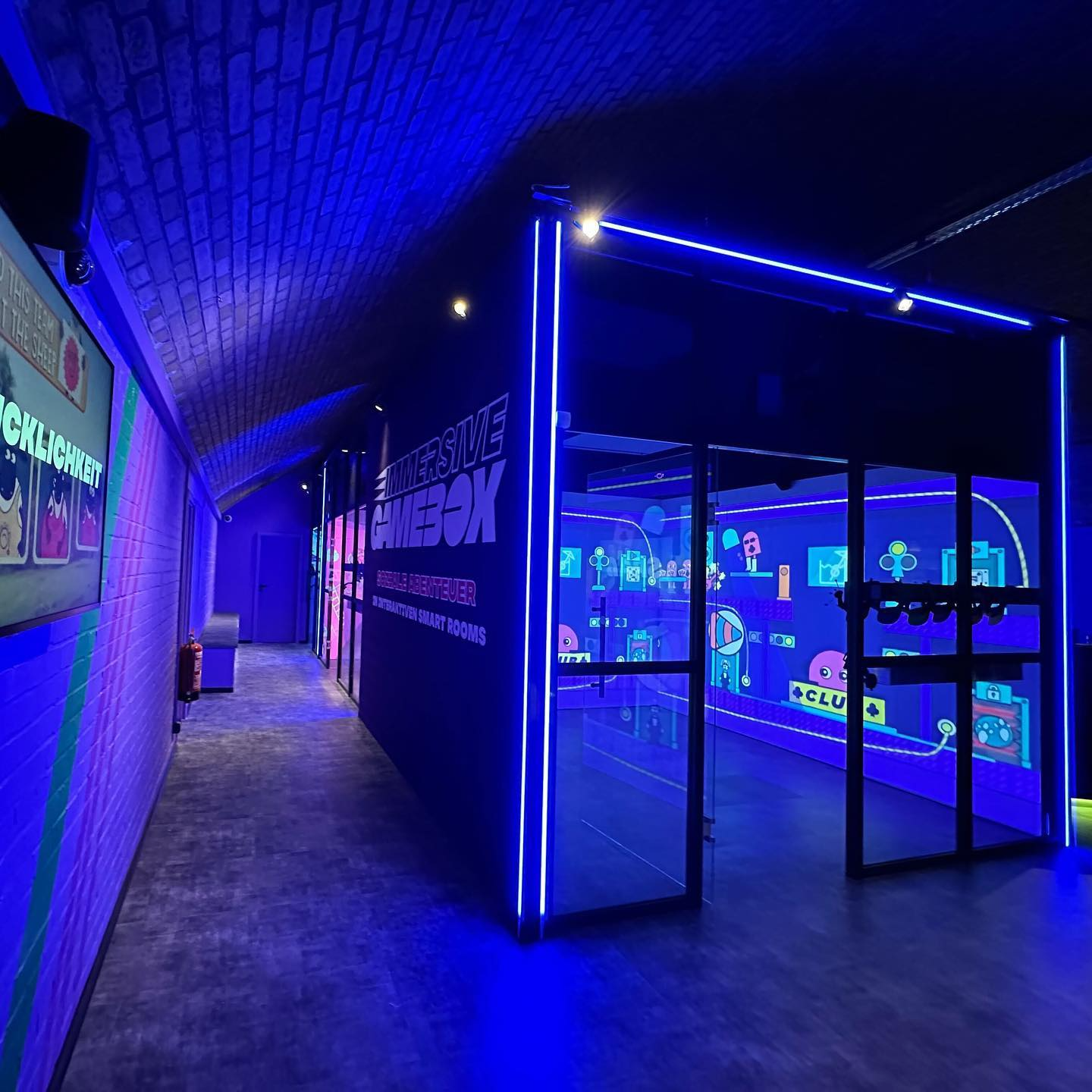 The collaboration with Columbia Pictures Location Based Entertainment adds to Immersive Gamebox's impressive lineup of licensed and original IP games developed in-house. Notable partnerships include Paramount, which brought an immersive PAWPatrol game to life, and Rovio Entertainment, with whom Immersive Gamebox produced the first-ever life-sized slingshot Angry Birds game. Recently, the platform also collaborated with streaming giant Netflix to create an immersive experience inspired by the immensely popular Squid Games.
RELATED: Elemental Review – Pixar Reignites the Magic With a Gorgeous Story About Love and Identity
Immersive Gamebox has gained significant traction in the immersive experience sector by offering accessible and engaging gameplay for individuals of all ages and interests. Since its inception in 2018, the brand has opened 20 venues across the US and EMEA, achieving a remarkable 337% year-over-year revenue growth between 2021 and 2022. Co-founded by CEO Will Dean and CFO David Spindler, Immersive Gamebox has set itself apart by utilizing cutting-edge technologies such as projection mapping, touch screens with patented 'Lidar' technology, 3D motion tracking, and surround sound. These advancements deliver unparalleled immersive entertainment without the need for cumbersome headsets.
Immersive Gamebox's latest venture, Ghostbusters: The Cursed Collection, promises an extraordinary gaming experience that brings friends and colleagues together for a thrilling night out. With its team-oriented gameplay, captivating storyline, and state-of-the-art technology, the game is poised to create lasting memories for players. As Immersive Gamebox continues to push the boundaries of immersive entertainment, Ghostbusters: The Cursed Collection stands as a testament to their commitment to delivering unparalleled gaming experiences.
What do you think about Ghostbusters: The Cursed Collection from Immersive Gamebox? Have you played Ghostbusters: Spirits Unleashed? Is this your chance to be who they're gonna call? Let us know your thoughts on social media!
Source: Immersive Gamebox
KEEP READING: Secret Invasion Review [Ep 1-2]- Shakes the MCU to Its Core