WWE has really stepped their game when it comes to factions in the past year or so.  Everyone knows about the Bloodline or what is left of the Bloodline which is crumbling more week after week.  However, the one which no one is talking about is the Judgement Day.
The Judgement Day hasn't been the best since its creation but has gradually improved.  It was really boring when Edge led the group and improved when Finn Balor took over.  However, it was still missing something.  Mysterio joined the group which no one cared about him joining or him honestly.  Then WWE paired Mysterio with Ripley and magic was made.
Ripley and Mysterio have become the breakout stars of the group. Damian Priest is ok and Balor is good, but Ripley and Mysterio are the best part of the faction. Whenever they come out I look forward to seeing what the pair will be doing. Ripley has helped to elevate Mysterio and pull him into the showcase and they have made Judgement Day worth watching.
RELATED: Rhea Ripley On Losing Momentum And Ready To Overcome Losing Confidence
On a recent episode of Under the Ring, Ripley was asked why she and Mysterio work so well together.
"Honestly, I'm not sure," Ripley said. "Dominik and I, we barely talked before this whole Judgement Day thing. Like we said 'Hi, how are you?' and that was about it. So watching our chemistry blossom and grow week by week, we're getting more comfortable with each other, which is fantastic. It's been really fun. Also watching him grow as a performer and blossom and get more confident week-in and week-out, it's been very rewarding, as well." H/T To Wrestling Inc. For Transcription
Chemistry Unmatched In WWE
Their chemistry has been so good that fans have to remind themselves that they aren't dating. They have a lot of faith in each other and it comes across every time they share the ring.
Ripley believes they work so well partially because they are the same age. Being the same age they have a very similar outlook on things which helps them play off each other and enhance their gimmicks.
Ripley added the closeness between her and Mysterio comes across on-screen and has helped bring fans in and make them become more popular.
"It makes it easy for [fans] to follow and it makes it easy for them to understand what's going on and it's fun for people to see how much we've grown together, having the time of our lives," Ripley said.
Killing It And Is Still So New To Wrestling
Mysterio has been doing some high-profile matches in WWE and because of this, it is easy to forget he is still very new in wrestling.  He hasn't even been wrestling for three full years yet.  Even though he has under three years of experience in just under two weeks, he will take on the man who everyone thought would beat Roman Reigns and has a win over Brock Lesnar, Cody Rhodes.
Ripley can see what a star in the making Mysterio is and it makes her mad when others can't see that talent.
"I know a lot of fans don't agree, and they don't see much in him, which aggravates them, but they're very, very wrong," Ripley said. "For Dom, just seeing how much he's grown over the last few months is so insane. His confidence levels have just skyrocketed. He knows exactly what he's doing going out there. Even when he's not sure, he's still going out there and he absolutely kills it."
Like Father, Like Son
If the Mysterio name doesn't immediately give it away his dad is none other than Rey Mysterio Jr. Who just happens to be one of the greatest Lucha Libre wrestlers ever and certainly the top two of the modern era along with Eddie Guerrero.
For Dominik to come out of his father's shadow at any experience level is impressive, but to do it at just under three years of experience is amazing.  When Dominik first debuted he was a babyface with his father.  He didn't turn heel until he betrayed his father and joined The Judgement Day.
RELATED: Rhea Ripley Talks Funny WWE Raw Spot And Her Future
Dominik has fallen into the heel persona so well and into the joke kind of heel so well. It is hard to believe that he was ever a babyface because he is so good at being a heel. I'm sure his dad helped him and gave him some advice.
Ripley praised Dominik's ability to get boos and embrace the hate.
"Being out there while he gets booed? It's quite deafening," Ripley said. "It's really cool to hear. I can't even hear what he's saying most of the time, and he's talking next to me on a microphone. That's how loud the crowd can be, and I've never heard someone get such a reaction so quickly, as well, like Dom does.

It makes me very proud knowing how much he's grown. I get emotional every now and then because he's come so far, and it's very cool to be a part of."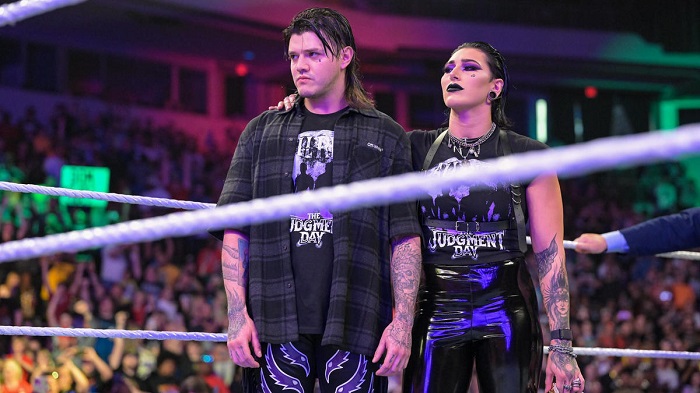 Dominik has his big match against Rhodes at Money in the Bank on July 1.  Ripley as of right now doesn't have a match and neither does WWE Women's Champion Asuka.  This will change I'm sure because the champion almost always has a match so there's potential for a MITB cash-in after their match.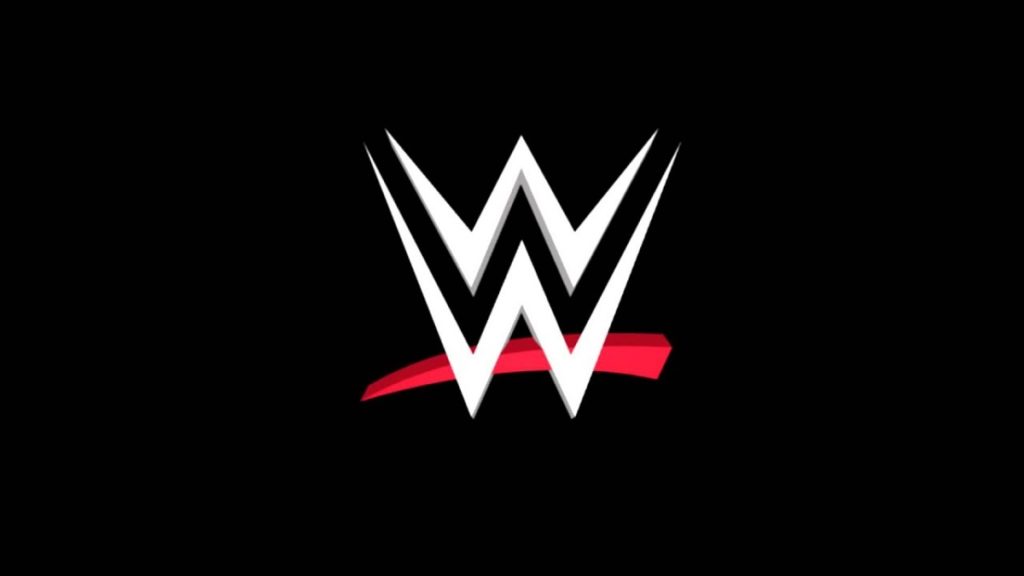 What do you think of Ripley and Mysterio's partnership?  Can Mysterio be successful without her?  Is he holding her back or is he helping to elevate her?  Are you excited about his match with Rhodes?  If Ripley gets a last-minute match who would you like to see her face?  Let us know if WWE should keep Mysterio and Ripley together after Judgement Day breaks apart on social media.
KEEP READING: Hulk Hogan Details Huge Changes In Wrestling Since His Heyday
Sources: Under the Ring, Wrestling Inc.