And with that, we move into Voyager Class.
STUDIO SERIES 86 Voyager Class Ratchet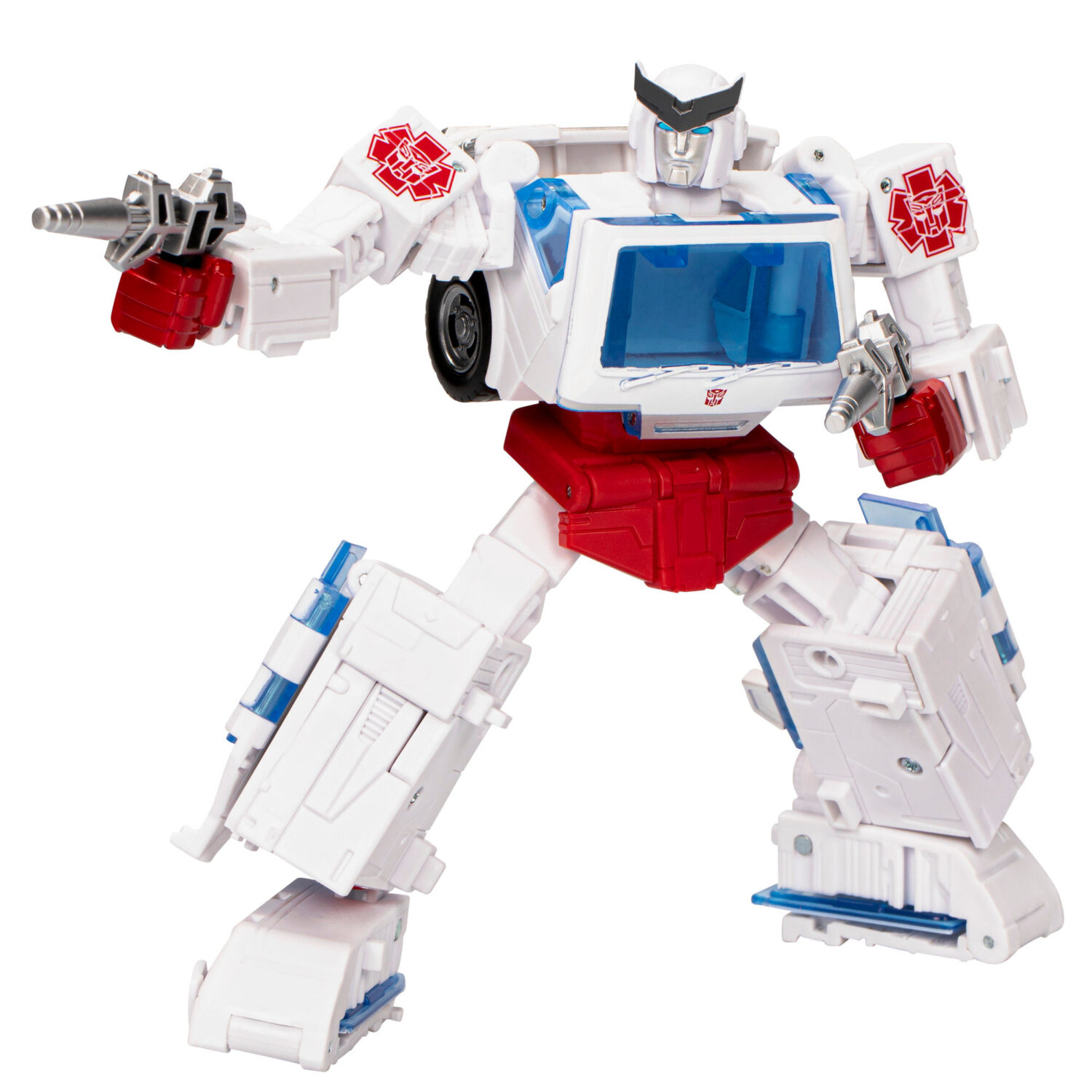 RELATED: Optimus Prime Confronts Optimus Primal in New Transformers: Rise of the Beasts Clip
Going back to 1986 once again, we get the Autobot Medic returning to our collections with the new Autobot Ratchet figure! A redeco and remold of the previously released Voyager Ironhide figure, Ratchet comes to us to help his fellow Autobots heal from battle. Returning to Earth on an ill-fated journey to help defend Autobot City, Ratchet and his fellow Autobots are ambushed by Megatron and his Decepticons in a surprise attack! Ratchet converts from Robot to Nissan Vanette Vehicle mode in 25 Steps!
Off to this wave's Leader!
STUDIO SERIES RISE OF THE BEASTS Leader Class Optimus Primal
Power gets Primal with the all new Leader Class Optimus Primal figure! Based on his appearance from Transformers: Rise of the Beasts, Optimus Primal is ready to protect Earth alongside the Autobots! With an axe he inherited from Optimus Prime as well as a pair of swords connected by a very articulated chain, Optimus Primal will use any means necessary to defend the planet and the Transwarp Key (included with the figure!) from Unicron! Converts from Robot to Silverback Gorilla alternate mode in…again, no known step amount.
But wait! There's more!
STUDIO SERIES 86 Commander Class Ultra Magnus
The first ever Studio Series Commander Class figure, and its none other than Ultra Magnus! Fans will notice and appreciate that the figure is a completely brand new mold, rebuilt from the ground up in a beautiful recreation of his appearance from the 1986 animated film!
Voiced by the late Robert Stack, Ultra Magnus is chosen by the dying Optimus Prime to lead the Autobots in the fight against Unicron. Nervous about leading his band of Autobots, Ultra Magnus leads them in battle against the mighty Galvatron and his master Unicron!
The Commander Class figure converts from City Commander Robot Mode to Car Carrier Vehicle Mode in 43 steps! The car carrier mode is compatible with not one, not two, but three Deluxe Class-sized figures in vehicle mode! The figure also comes with blast effects and his two blasters!
RELATED: Optimus Prime Confronts Optimus Primal in New Transformers: Rise of the Beasts Clip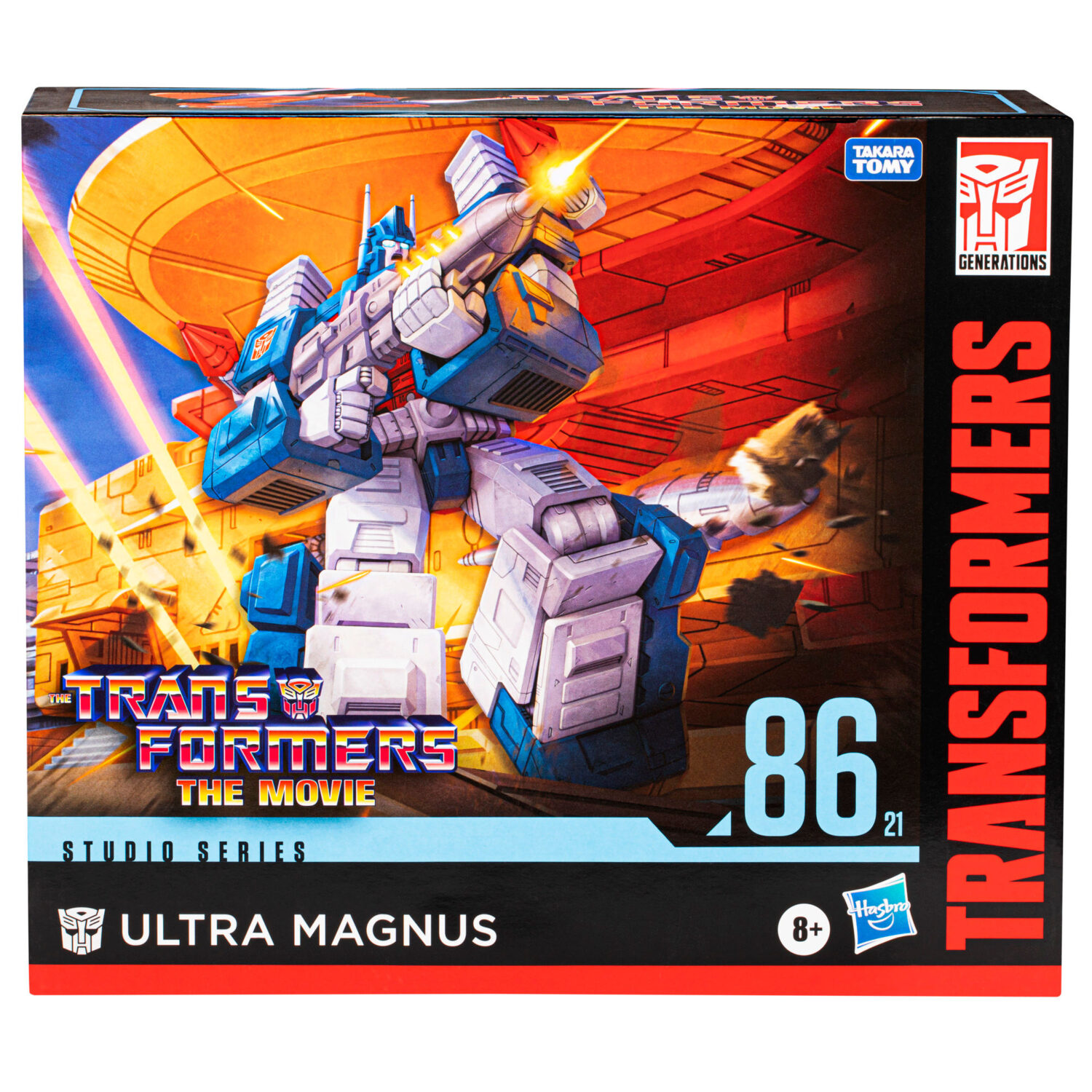 And finally, Studio Series gets its own, special, anniversary gift set!
STUDIO SERIES TRANSFORMERS (2007) 15TH ANNIVERSARY DECEPTICON GIFT SET
Decepticons, rise up! This 15th Anniversary Gift Set includes Deluxe Class Barricade, Voyager Class Starscream and Megatron, and Leader Class Blackout all in the same box! Each figure has received special redeco paintjobs to emulate their respective appearances in the 2007 live-action film. Take this opportunity to get your hands on a collection of apocalyptic proportions and recreate your favorite moments from the 2007 film with these four figures! Voyager Bonecrusher and Brawl are not included.
[CLICK ON PAGE 3 FOR MORE!]