Transformers fans worldwide, we are eating well with a slew of amazing new toy reveals!
San Diego Comic-Con is always a hub of amazing new reveals. Just today we got a bunch of new information on Spider-Man 2 and the upcoming TMNT: Mutant Mayhem animated film.
RELATED: Transformers: Rise of the Beasts Hits 4K Ultra HD SteelBook, 4K Ultra HD, Blu-ray, and DVD This October
Fifteen figures to be exact. For the purposes of this article, I'm going to be splitting them up into separate waves, and reintroducing a couple of figures that have been available for pre-order for a few weeks now, just to finish up the line.
Just like the panel, let's kick it off with the Studio Series reveals!
Studio Series 86 and Rise of the Beasts!
To make it easier (and to build suspense) let's begin with the cheapest upcoming figures, the "Core Class" figures.
STUDIO SERIES RISE OF THE BEASTS Core Class: Noah Diaz (Exo Suit)
Not the first time a human character has gained a figure in the Studio Series line, and certainly not the last. But this one is special, as it's the first live-action human character who gets his own figure! Anthony Ramos' character from Transformers: Rise of the Beasts is Noah Diaz, best friend of Autobot Mirage, and with his brand new Exo Suit, Noah plans to take on the Terrorcons and help his friends. The Core Class figure converts from vehicle to robot in 7 steps!
STUDIO SERIES RISE OF THE BEASTS Core Class Terrorcon Novakane
We all knew this was coming eventually. Novakane is a slight redeco of the previously released Terrorcon Freezer. The same figure at its core (no pun intended), Novakane and Freezer were dispatched by their leader, Terrorcon Scourge, to hunt down Noah Diaz and secure the Transwarp Key. Novakane can transform between a stationary artillery unit, a weapon for larger figures to wield, and robot mode in 12 steps.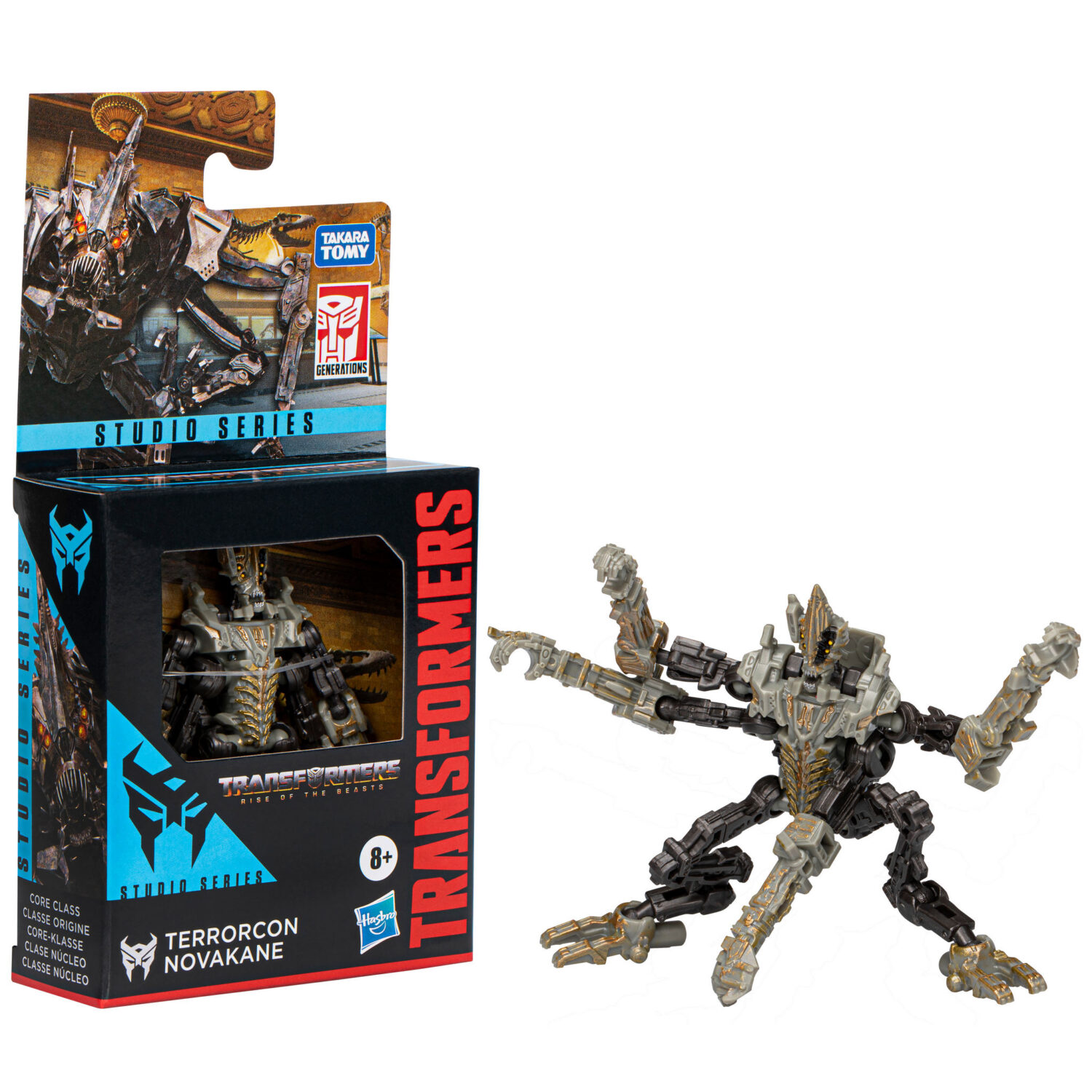 STUDIO SERIES 86 Core Class Frenzy (Red Version)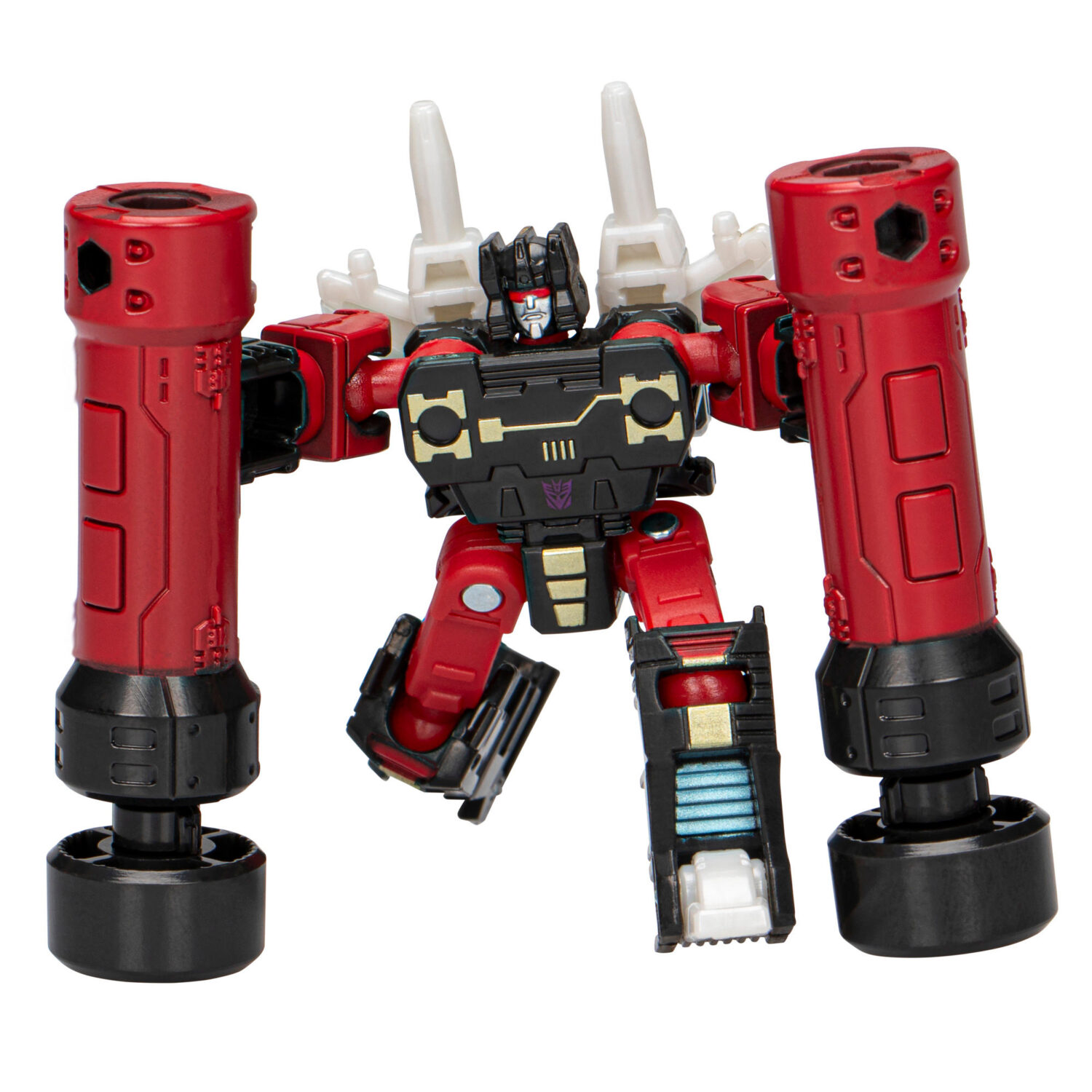 Hasbro really loves to tease us, don't they? One of the longest running gags is which member of Soundwave's cassettes is Frenzy. Is he the blue one? is he the red one? Truthfully, no one knows. But Hasbro isn't shying away with this Core figure. Frenzy is a redeco and slight retool of Decepticon Rumble (who released late last year). The figure is able to convert from cassette tape to robot in 9 steps and comes with his iconic pile driver weapons as seen in the 1986 animated film!
RELATED: The Flood: Brandon Slagle Wants to Make an Incredible Transformers Movie
And now, we head into Deluxe Class!
STUDIO SERIES RISE OF THE BEASTS Deluxe Class Autobot Mirage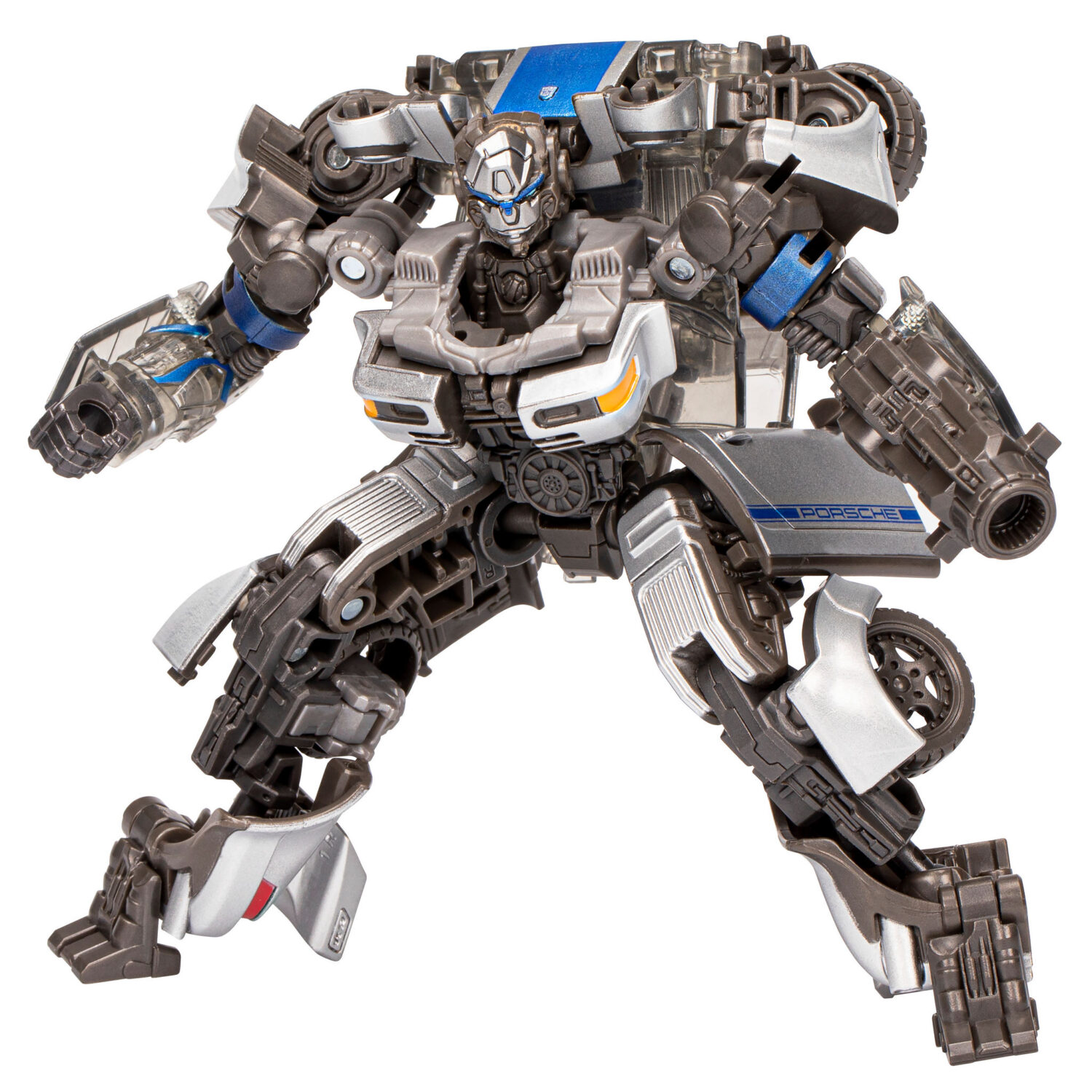 Mirage is here! The fan-favorite character from Transformers: Rise of the Beasts has finally gotten a Studio Series figure and will be hitting toy store shelves later this year. Wisecracking, joke making, and source for 90s' nostalgia, Mirage is one of the film's breakout characters. Replacing Bumblebee as the kid appeal character, his lack of toys hasn't gone unnoticed by transformers collectors this year. But now, he has a toy, one able to convert from Robot to Porsche 911 vehicle mode in, well, we actually don't know how many steps.
STUDIO SERIES RISE OF THE BEASTS Deluxe Class Nightbird
Finally, the core villainous trio of Terrorcons can be completed! Nightbird, the former Decepticon Ninja now a herald of Unicron, serves her master well whilst attempting to find and obtain the Transwarp Key. Agile, and capable of flight, Nightbird soars over her enemies with the goal of finding a worthy opponent. The figure converts from robot to Nissan GT-R R33 vehicle mode in 21 steps!
[CLICK ON PAGE 2 FOR MORE!]