Stephen Curry: Underrated, the AppleTV+ original documentary, is a compelling narrative that goes beyond the basketball court, delving into the life and journey of one of the most influential athletes of our time. The documentary encapsulates Curry's rise from being an overlooked college player to becoming a two-time NBA MVP and three-time NBA champion. It's a testament to his relentless determination, unwavering belief in his abilities, and his profound impact on the sport.
Exclusive Stephen Curry: Underrated Interview with Producers: Ryan Coogler and Erick Peyton
The powerful stories of great athletes like Curry serve as a beacon of inspiration for the masses, demonstrating that with hard work, resilience, and a never-give-up attitude, one can overcome any obstacle and achieve greatness. These narratives are not just about sports; they are about life, about pushing boundaries, and about redefining what's possible.
RELATED: Exclusive Warrior Season 3 Interview With Shannon Lee About Her Exciting Surprise
"Well, you know, me and Stephen, we founded this company, unanimous, that, you know, produced with proximity, and I think that the idea around, you know, inspiring through media, that's what I hope that all audiences really walk away from, just being inspired through all the storylines that you talked about before, hopefully, one of those really is relatable to somebody watching the film."

-Erick Peyton, Producer of 'Stephen Curry: Underrated'-
RELATED: Exclusive Warrior S3 Interview with Jonathan Tropper and How He Weaves Story Into Awesome Action Sequence
"I think people will want audiences to take away the power of community and mentorship and hard work, you know, like through those things, you know, finding people who believe in you and allowing yourself to be mentored, you know, and developed, and not listening to the doubters, listening to the believers, and surrounding yourself with them. The power of that, I think, I hope that that goes through to the viewers, you know."

-Ryan Coogler, Producer of 'Stephen Curry: Underrated'-
RELATED Exclusive 'Stephen Curry: Underrated' Interview – Producers Talk About the Lucky Circumstances That Lead to the Powerful Parallel Narrative of the Documentary
Stephen Curry: Underrated is more than just a sports documentary; it's a life lesson encapsulated in the journey of an extraordinary athlete. It serves as a testament to the power of perseverance, determination, and self-belief. The narrative of Curry's journey, beautifully captured by AppleTV+, is a source of inspiration for all, reminding us that no dream is too big and no obstacle too great if one has the courage to pursue it relentlessly. This documentary is a must-watch, not just for sports enthusiasts, but for anyone seeking motivation to overcome challenges and achieve their dreams.
Stephen Curry: Underrated is now streaming on AppleTV+.
About Stephen Curry: Underrated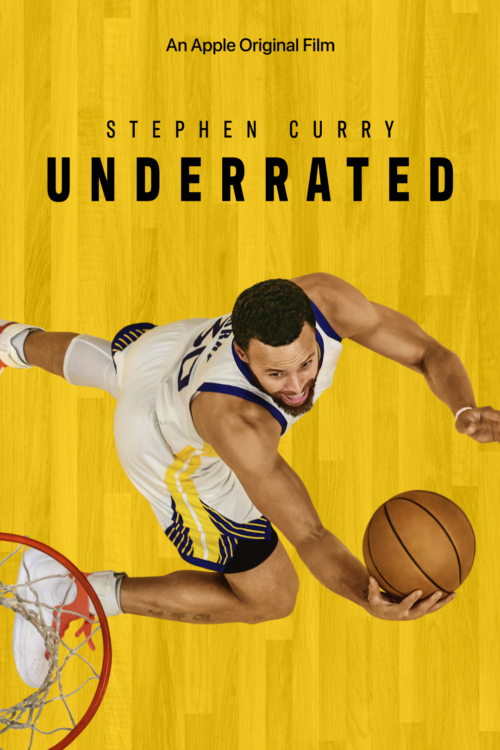 Release Date: July 21, 2023, exclusively on AppleTV+
Director: Peter Nicks
Producers: Peter Nicks, Ryan Coogler, Sean Havey, Erick Peyton, Marissa Torres, Ericson, Ben Cotner
Exec. Producers: Sev Ohanian, Zinzi Coogler, Emily Osborne

Synopsis
"Stephen Curry: Underrated" is the remarkable coming-of-age story of one of the most influential, dynamic and unexpected players in the history of basketball. This feature documentary — blending intimate cinéma vérité, archival footage and on camera interviews — documents Curry's rise from an undersized college player at a small town Division I college to a four-time NBA champion, building one of the most dominant sports dynasties in the world.

"Stephen Curry: Underrated" is directed by Peter Nicks. The film is produced by Peter Nicks and Ryan Coogler through Proximity Media, Erick Peyton through Curry's Unanimous Media and Sean Havey, Ben Cotner and Marissa Torres Ericson. Sev Ohanian, Zinzi Coogler and Emily Osborne are executive producing.
Are you going to watch Stephen Curry: Underrated? Have you ever been underrated? How have you felt when you knew the real value of something that was widely undervalued? Let us know your thoughts on social media!
KEEP READING: Exclusive 'Stephen Curry: Underrated' Interview – Why Stephen Curry is the Perfect Subject and How the Title Came to Be